Now that things are easing up around the country, Florida and Georgia are taking center stage with their reopening plans. And, as soon as we're given the green light to really travel, the best place you can go for a bit of R&R and take a break are the Golden Isles. Tucked away off the southern coast of Georgia lies these beautiful islands full of delicious dining, shopping, and history.
One of the major Islands within the Golden Isles is St. Simons. This particular island is the largest barrier island with its gorgeous marshes made famous by poet Sidney Lanier. Here you can find delicious restaurants and tons of beachy shops! Check out a few: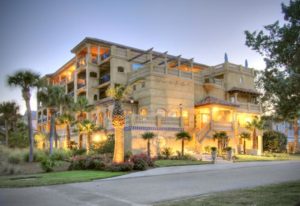 The Restaurants
The Lodging
The Activities
Perhaps the poshest of the isles, Sea Island is a glamorous resort island. Here, you can only enter if you have reservations or are a homeowner. Sea Island is home to two gorgeous resorts: the Forbes Five-Star Cloister on Sea Island and The Lodge at Sea Island, a Forbes Five-Star, and an AAA Five-Diamond property.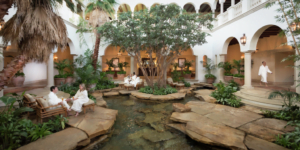 The Restaurants
The Lodging
The Activities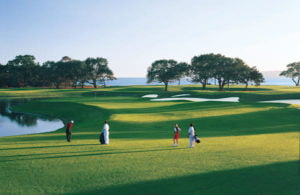 Perhaps the island with the richest history, Jekyll is a diamond in the rough. This small island is home to the illustrious homes of the rich and famous at the turn of the century. Not to mention, this island boasts Driftwood Beach, an iconic place to snap pictures and enjoy the sights.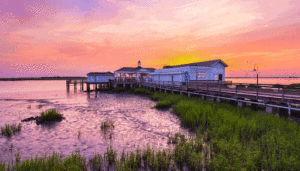 The Restaurants
The Lodging
The Activities
If you're looking for privacy and seclusion, Little St. Simons Island is the place for you. This little slice of heaven is only accessible by boat from Hampton River Marina on St. Simons. This island is a privately owned island resort, most famous for The Lodge which features charming cottages from the 1900s. Because of the smaller size of Little St. Simons, don't expect restaurants and resorts galore. This 7-mile beach island offers 11,000 acres of undeveloped wilderness and can only accommodate 32 overnight guests at a time. In fact, The Lodge can be rented out in full – that's right, you and 31 of your friends can rent the entire island. It's most commonly rented out for family reunions, retreats, even weddings – but anyone who wants to can rent it. Alternatively, guests can rent out single rooms or even entire cottages if they have a smaller group. The best part? The stay is all-inclusive from the boating, three meals a day, drinks, activities, and more! On Little St. Simons they offer naturalist-led activities, birding, fishing, beaching, boating, and more!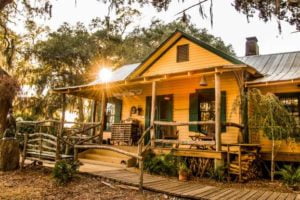 Where are you going to stay when you make the voyage to The Golden Isles? Are you feeling glamorous and want a weekend at Sea Island or are you feeling historical and want to dine like the Rockefellers at the Jekyll Island Club? It's your choice to make! There certainly isn't a bad option!