We all know about First Friday in St. Pete that focuses on food and drink, but Fourth Friday Tampa adds art into the mix. A lot of awesome museums and venues have free or reduced prices and some participating restaurants and bars will give you discounts with a Fourth Friday wristband.
Participating Museums and Venues
Some places that offer Fourth Friday deals, such as free or reduced admission, are:
Dysfunctional Grace Art Company
Florida Museum of Photographic Arts
Unlock Tampa Bay Visitors Center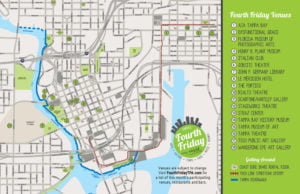 Participating Restaurants and Bars
Jackson's Bistro and Sushi Restaurant
Check on the official Fourth Friday Website or the specific companies website for updates and deal details.
Getting From Place to Place
All of these venues and restaurants are in walking distance from each other for the most part, but if walking isn't your style, then check out some of the other ways to get around. Renting one of the cute little blue bikes located all around Tampa is always a super fun option to get from place to place. It's also not very expensive and will help you burn off all your food and drinks. The TECO Streetcar System can also get you from downtown to Ybor. Another option is to download the Downtowner app, if you haven't already, and request a ride to a location in the area.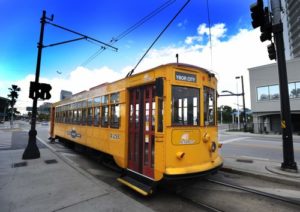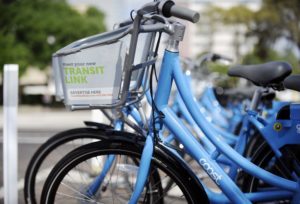 There is a lot to see and do on Fourth Friday Tampa and the next one is this week! Check it out and enjoy the art and discounts.