As the holidays draw near and the weather gets chilly, we're all looking around for those last minute presents. If you and your hubby are looking for a great date idea and some last minute items, flea markets are a great option. With a plethora of flea markets in and around Tampa Bay, there's sure to be one near you. Big or small, flea markets all have something different to offer and express the spirit of the local life. You'll find unique antiques all while getting to spend some quality time with your number one!
Here are a few flea markets to visit in Tampa Bay.
If you wanna get lost for a few hours amidst a slew of buried treasure, you should check out Big Top Flea Market. Located on Fowler, you'll know you're there when you see the enormous, colorful striped roof. With over 1,200 stalls to choose from, it's probably one of the biggest flea markets you'll visit. Big Top is open Saturday and Sunday from 9 a.m. – 4:30 p.m.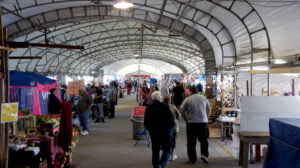 What this little market lacks in size, it makes up for in treasure. Gunn Highway Flea Market is known for its exceptional antique finds. This market specializes in vintage clothing, books, and furniture. You're sure to find a one of a kind piece! This market is open Thursday through Sunday starting at varying times.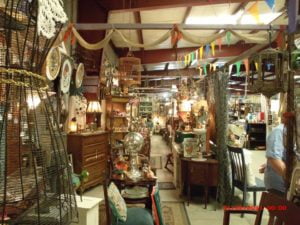 Located on the front lawn of historic Hillsborough High School, this market offers a wide variety of food and craft items for you and your date to experience. Fresh produce, plants, herbs, baked goods, and hand crafts are all available at the 60+ stalls at this market! Don't forget to grab lunch at one of the stalls. Seminole Heights Sunday Morning market is open October through April, the 2nd Sunday of the month, from 10 a.m. – 2 p.m.