If you love the Epicurean Hotel and all that it has to offer, check out the brand new changes the hotel has made featuring updates to the delicious Élevage, and Lobby Bar. The Epicurean Hotel is nestled down South Howard Avenue and is the perfect one-stop spot for all things indulgent, literally. The changes to the restaurants at the hotel were directed by the hotel's esteemed Executive Chef Chad Johnson, a "Best Chef: South" semi-finalist who has worked with the Epicurean Hotel since it began in 2013.
If you've never experienced Élevage before, now is the perfect time to try it out! Élevage is an upscale restaurant inside the Epicurean Hotel serving up nostalgic dishes with a twist. With its new updates come nightly dinners and weekend brunch with a delightfully reimagined menu featuring both Southern hospitality as well as classic French techniques. Try the goat cheese and sweet potato agnolotti with pureed black truffles to set your taste buds ablaze! Other new delights to the menu include," brioche-crusted halibut with a modified classic Veronique sauce as well as the snapper crudo with crab remoulade, dried tomato, watercress, and buttermilk consume." To match the new flare of the menu, server uniforms have also been reimagined and updated to match the space and menu updates.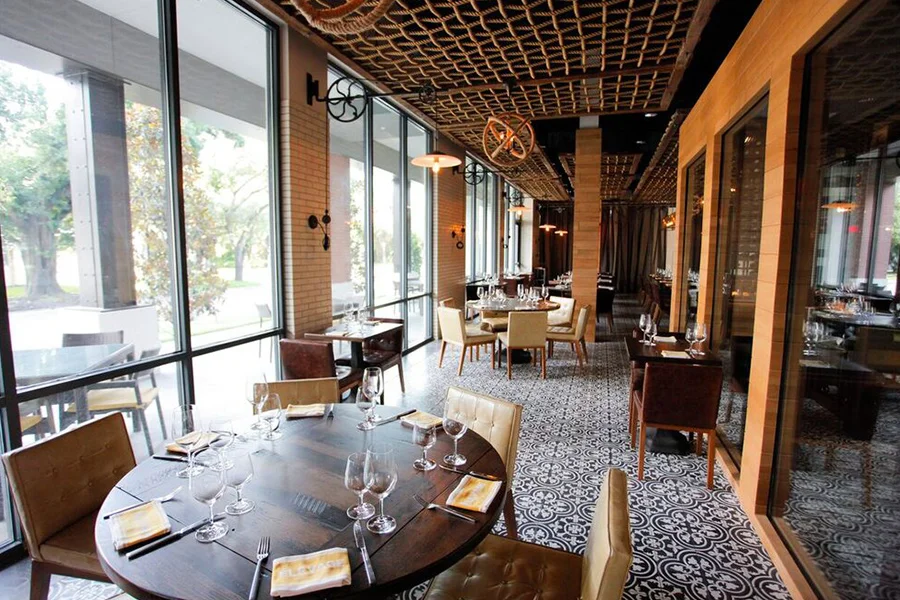 For a cozy, local space inside the Epicurean Hotel, check out Lobby Bar! Featuring zinc-topped bars, as well as multiple art-filled spaces to congregate and relax, the Lobby Bar is the perfect spot for breakfast on the go, happy hour bites and everything in-between. New to the Lobby Bar is an expanded layout to accommodate industrial high tops, leather couches, and bar seating. Enjoy two new flat screen TVs, a large street-side window, and outdoor seating on the patio!
The Lobby Bar's aesthetic wasn't the only thing to be revamped! Check out their new menu which features delicious plates and cocktails highlighting the classics as well as new inventive offerings. Enjoy the dinner burger served with all of the classic flavors as well as some new tastes! Enjoy a crème fraiche atop the burger to accompany the umami-goodness all in-between two perfectly placed baguette slices. Even though the menu has been completely re-thought, one original dish remains, the "Homage to Bern's pressed steak sandwich". The perfect sandwich made with the Epicurean's neighbor, Bern's Steak House, in mind.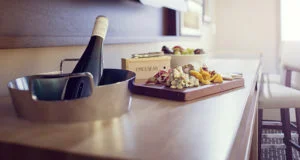 The Epicurean Hotel is a must visit as well as it's many delights inside and out. Be sure to check out Élevage and the Lobby Bar during your visit as well as the state-of-the-art culinary classroom named the Epicurean Theatre, Bern's Fine Wine and Spirits wine shop, Evangeline Spa, and EDGE Rooftop Bar.