Joining a monthly book club can be an exciting way to grow the bond within your relationship and open your horizons to reading literature you may not have considered in the past. Lucky for you, Oxford Exchange's monthly book club (virtual and in-person options) will get you acquainted with new reading material!
Over the course of this year, I rediscovered a love for reading. My husband and I have made several trips to the library and local bookstores to keep ourselves entertained and to educate ourselves on new topics. We spend hours browsing through shelves of options, selecting a new book, and getting lost in the pages! Additionally, once you both have completed the same book you can have meaningful discussions on how the book made you feel.
What To Know
Oxford Exchange's monthly book club events generally take place in person on the second Tuesday of the month. At each meeting, you'll discuss a different book that has been selected by the curators from Oxford Exchange. You can purchase tickets for $28 per person and your ticket includes wine and light bites to enjoy while discussing your favorite parts of the book.
The featured book for July's OE book club meeting is If on a Winter's Night a Traveler by Italo Calvino. This month's event takes place on Tuesday, July 14th from 6:30 p.m. – 8:00 p.m.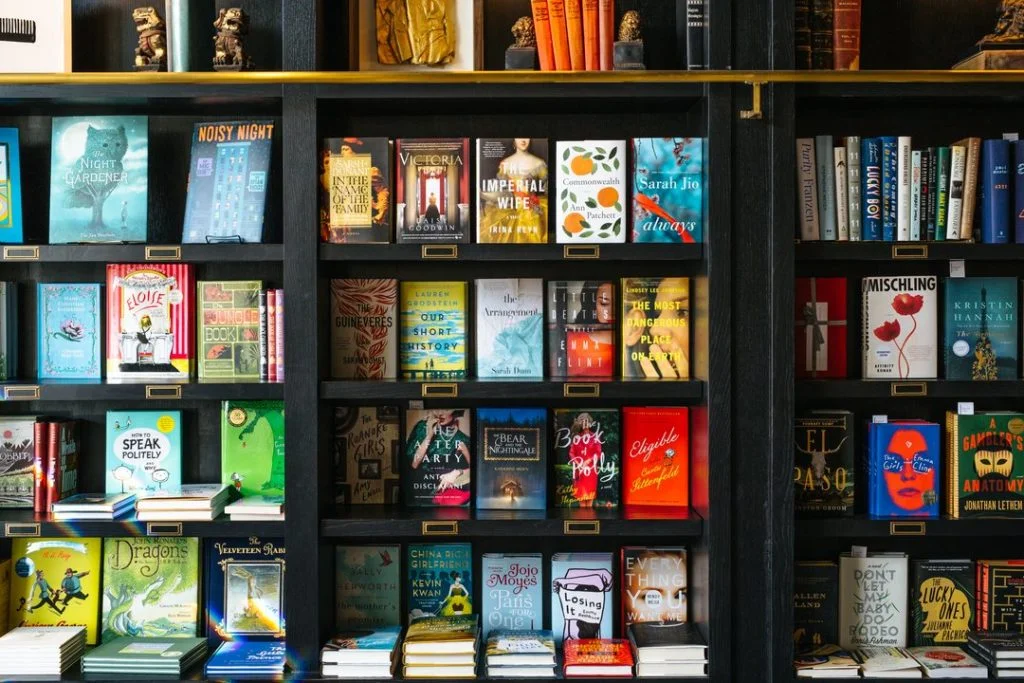 FUTURE DATES
August 11: Tender is the Night by F. Scott Fitzgerald
September 8: The Lord of All the Dead by Javier Cercas
VIRTUAL EVENTS
In addition to the monthly book club, Oxford Exchange also hosts a virtual book club! Virtual book club events take place monthly and feature new and noteworthy books. There are also virtual author talks you can purchase tickets to and join in on from home. You can purchase any of the books included in the virtual book club or author talks online here.
Kristin Harmel & Fiona Davis | A Virtual Conversation
Tuesday, July 14, 6:30-7:30pm
Join authors Kristin Harmel and Fiona Davis as they talk about their upcoming titles, ancient books, libraries, and the iconic cities they write about. Ticket includes a pre-order of Kristin Harmel's 'The Book of Lost Names' with a signed book plate or a pre-order of Fiona Davis' 'The Lions of Fifth Avenue' with a signed book plate.
$28
Brit Bennett | Virtual New & Noteworthy Book Club August
Tuesday, August 4, 6:30-7:30pm
August's New & Noteworthy Book Club features 'Vanishing Half' by Brit Bennett. From The New York Times-bestselling author of 'The Mothers,' a stunning new novel about twin sisters, inseparable as children, who ultimately choose to live in two very different worlds, one black, and one white. This event will take place via a Zoom Conference Call and is FREE to attend.
FREE
Megha Majumdar | Virtual New & Noteworthy Book Club
Tuesday, September 1, 2020 at 6-7:30pm
September's New & Noteworthy Book Club features 'A Burning' by Megha Majumdar. Taut, symphonic, propulsive, and riveting from its opening lines, A Burning has the force of an epic while being so masterfully compressed it can be read in a single sitting. This virtual event is FREE to attend.
FREE
DETAILS
Oxford Exchange Book Club
Every second Tuesday of the month, 6:30-8pm
Oxford Exchange
$28
To purchase tickets, visit their Eventbrite page. 
To learn more about the book club, visit Oxford Exchange's Facebook Page.
Feature image credit: Oxford Exchange