For something new and delicious for your next date night, Byblos Tampa is the way to go! Located in the heart of South Tampa, this restaurant is putting a modern twist on traditional Lebanese cuisine. Owners Roger and Ziad Estephan grew up in Lebanaon and opened Byblos to spread old family tradition and their appreciation of restaurant hospitality. This little known cuisine will be your new favorite thanks to quality ingredients, herbs, and spices all designed for delicious plates of food. Whether you're on a date, going out with a group, or just stopping in for a quick bite, you'll love the food as much as the stetting.
Grab your man and come check out this contemporary twist on classic Lebanese and Mediterranean food. Here's everything you need to know!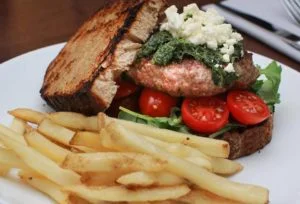 The Food
Because of the unique quality of this cuisine, you're sure to find something delicious to eat! Guests can expect some dishes you've heard of before, like Chicken Shawarma and Baba Ganuj, but also unique dishes like octopus and whole bronzino with chimichurri and tahini. The beauty of the food at Byblos is that it remains traditional while still being approachable. Popular ingredients like burrata and brussel sprouts are added to classic dishes. Byblos serves brunch, lunch, and dinner so you can enjoy delicious food at any hour. Make sure to try the Shakshuka for breakfast!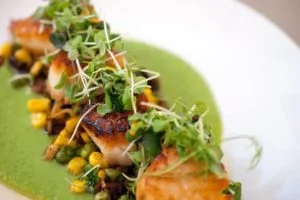 The Drinks
A full bar complete with craft cocktails, beer and wine pairings are available at Byblos. Classic cocktails mixed with Mediterranean inspired drinks make up the cocktail list. Beer and wine are also on tap for you to enjoy! Make sure you try the Byblos Margarita that includes fresh strawberries, basil, and orange blossom. If you came to Byblos to try more than one cocktail, choose between an Old Fashioned or Don Pancho Rum Flight.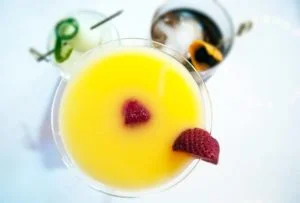 The Experience
Owners Roger and Ziad both grew up working in 5 star hotels so they know a thing or two about hospitality. Byblos provides an elegant yet inviting and comfortable space for you're next date! Make sure to check out the weekly specials including happy hour, wine down Wednesday, ladies night Thursday, and bottomless mimosas for Sunday brunch!
Feature Photo Credit: Byblos Tampa