Busch Gardens Tampa Bay and beer just go together. Given the park's history with the Anheiser-Busch company, there are multiple ways to enjoy beer at Busch Gardens. A slice of Bavaria returns to Busch Gardens Tampa Bay as the park celebrates the return of Bier Fest every Friday, Saturday and Sunday from July 21 through September 4!
This Oktoberfest-themed event returns for its longest event run with 15 newly created menu items inspired by classic German flavors and 60 brews from regions near and far.
You can also enjoy entertainment from rising local artists, take part in family-friendly activities, get up close with amazing animals, and top off a day of festive fun with thrilling rides including the all-new Serengeti Flyer and the award-winning hybrid coaster, Iron Gwazi.
Keep reading for the 2023 Bier Fest menu including the beer and the food, plus important details.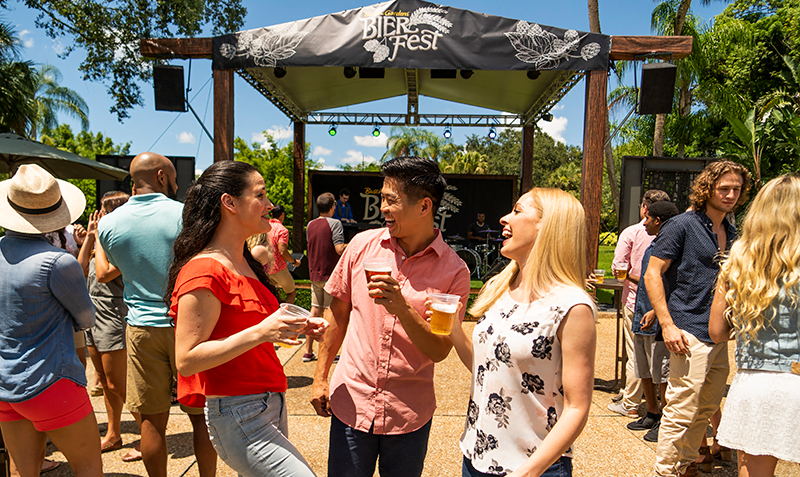 Bier Fest will feature both local favorites as well as new flavors and blends from all over. From lagers, ales and hefeweizens to non-beer options such as ciders, sours, bourbons, and wines, you can try more than 60 types of drink offerings.
Featured new additions include:
3 Daughters Raspberry Lemonade (Cider)
Marker 48 Red Right Return (Red Ale)
Samuel Adams Oktoberfest (Marzen)
Terrapin Hopsecutioner (IPA)
Wicked Weed – Strawberry Kiwi Burst (Session Sour)
Moonshine Tasting
Firefly White Lightning Moonshine
Firefly Blackberry Moonshine
American Born Apple Pie Moonshine
American Born Dixie Moonshine
*One single pour per Food & Beverage Sampler punch. Try them all with our tasting flight. (not included with Food & Beverage Sampler)
Hoppy Trails
Terrapin | Hopsecutioner IPA
New Belgium | Voodoo Ranger Juicy Haze IPA
Angry Chair | Space Grass IPA
Tampa Bay Brewing Co. | Coral Head IPA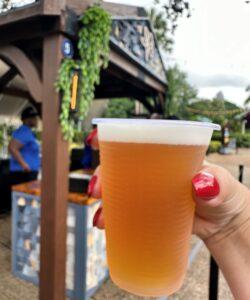 Cider, Cocktails & Sours
Crooked Thumb | Pink Beer Sour
Wicked Weed | Strawberry Kiwi Burst Fruited Session Sour
3 Daughters Brewing | Raspberry Lemonade Cider
Cigar City | Homemade Apple Pie Cider
Strawberry Fields Craft Standard Cocktail
Pearfect Summer Craft Standard Cocktail
Seasonal Suds
Rogue Ales | Dead Guy Maibock
Samuel Adams | Seasonal
3 Daughters Brewing | Beach Blonde Ale
Tampa Bay Brewing Co. | Gourds Gone Wild Pumpkin Ale
Bay Area Brews
Cigar City | Frost Proof Belgian-style White Ale
Coppertail Brewing Co. | Sun Runner
Leaven Brewing | Cheeky Blonde Ale
St Pete Brewing | Orange Wheat
Hidden Springs Ale Works | Orange Crush
Coppertail Brewing Co. | Free Dive IPA
Marker 48 Brewing | Red Right Return
Florida Avenue Brewing Co. | You're My Boy, Blue!
European Wines
Valckenberg Gewürztraminer
Valckenberg Pinot Blanc
Valckenberg UNDONE Pinot Noir
Riesling Flight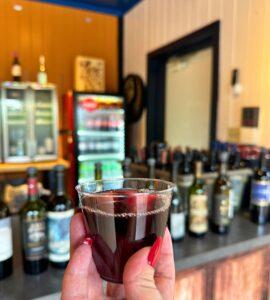 Although the main attraction to Bier Fest is the beer, the food is also a great reason to come out and celebrate! This year, they're offering an ALL-NEW Oktoberfest menu with an array of unique and delicious bites.
The menu for this year's Bier Fest is a match made in heaven for all the foodies. Pair your brew of choice with Oktoberfest-inspired menu offerings.
2023 Busch Gardens Bier Fest Menu
Xcursions: Bier Fest Signature Cupcakes
Black Forest Cupcake
Caramel Popcorn Cupcake
Gingerbread Cupcake
German Chocolate Cupcake
*One single signature cupcake per Food & Beverage Sampler punch. Try them all with our cupcake four pack. (Four pack not included with Food & Beverage Sampler
München Haus Königsberger Klopse
German Meatballs with White Wine Caper Sauce
Bierwurst Pretzel Roll – Seared Pork Sausage served on Artisan Pretzel Roll (NEW!)
Potato Pancake with fresh applesauce
Pub Grub
Beer Braised Pork Shank Stout BBQ- Beer Braised and Slow Cooked Tender Pork Shank glazed in a Stout BBQ (NEW!)
German Potato Salad (NEW!)
Bratwurst – Seared Pork Sausage, Sweet and Sour Red Cabbage on Artisan Pretzel Roll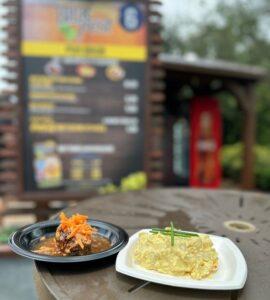 Das Goode Hut
Chicken Apple Sausage with Spatzel
Seared Chicken Apple Sausage with Brown Butter Pasta
Egg Noodle Kugel
Traditional Egg Noodle Casserole
Sauerbraten (German Pot Roast) with Mashed Potato
Slow Cooked Marinated Beef Roast served over Mashed Potato
Strudel Haus
Apple Strudel with Vanilla Ice Cream
Flaky Apple Pastry with Creamy Vanilla Ice Cream
Springs Taproom
Pretzels and Beer Cheese -Warm Small Pretzel Bites Served with Signature Beer Cheese
Currywurst – Curry Stew of Seared Pork Sausage and Vegetables
Kielbasa and Sauerkraut
Founders Brewing Co. | All Day IPA
Cycle Brewing | Cream & Sugar, Please Coffee Porter
Crooked Thumb | Strawberry Shakedown Sour
Keel Farms | Mango Cider
Modelo | Especial
Stella Artois | Stella Artois Pilsner
Anheuser-Busch | Michelob ULTRA
Leaven Brewing | The Red Irish Ale
Cycle Brewing | Crank IPA
3 Daughters Brewing | Oktoberfest Märzen
Golden Road Brewing | Mango Cart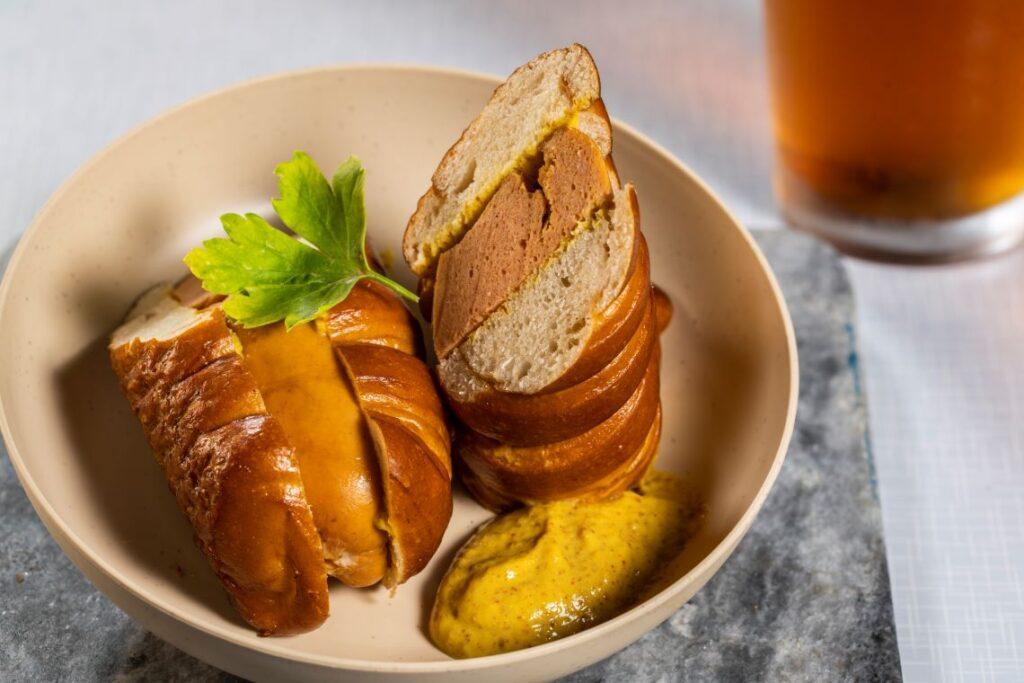 Historically, International Beer Day falls on the first Friday in August, however, Busch Gardens is starting the party early this year so everyone can have a chance to see what Bier Fest is all about. The beer-related fun starts Friday, July 21, and continues every single weekend through September 4th—that's including Labor Day!
The best way to get a taste of all the flavors at this year's event is with a Bier Fest Sampler, which can be redeemed for any food or beverage item offered throughout the festival area. Samplers start at $35 and are available in quantities of five, eight, and 12.
Pass Members have access to an exclusive 15-item Sampler for the same price as a 12-item Sampler. Guests must be 21 years of age or older to consume alcoholic beverages.
Bier Fest is included with general admission. No separate entry ticket is required.
Cheers!
Photo Credits: Busch Gardens