Let your playful side come out and have fun next weekend at the Big Bounce Tampa! Now you may be wondering what, exactly, the Big Bounce is. It's the biggest bounce house ever created and it's on tour around the country! It's next stop is coming right at us, in Odessa. If you want a date that's truly unique, consider take a look at what you'll get.
If you've ever seen a ball pit and felt the urge to dive in, you should definitely visit the Big Bounce. Here, you'll be able to satisfy that desire as you slide from a giant bounce house slide into a ball pit. Beyond that, there is so much more for you to enjoy at this 10,000 square foot bounce house. You can race your date through an obstacle course, play some basketball at the courts and more.
While you're jumping around and having fun, you can also listen to music provided by a DJ and twirl, sway and jump on the dance floor lit with party lights. The experience you get at the Big Bounce will make for a date like no other.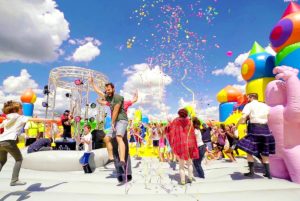 When will it be here
As great as this looks, the Big Bounce will only be here for a weekend! So make sure to visit anytime from 1:00pm on Friday, March 9th. to Sunday March 11th. You can find the Big Bounce in Odessa at the Keystone Recreation Center.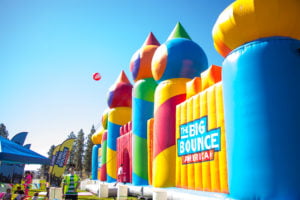 Tickets for the Big Bounce are available online here, with multiple sessions available, including adults-only. For this session of bouncing, you can enjoy the fun without any young ones around. However, you can also purchase tickets from any session, with prices varying by session. No matter what, it'll be an experience to remember.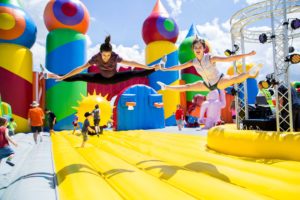 Feature Image Credit: bigbouncepresents.com