Sometimes we get stuck in a routine of doing the same old, same old, whether it's with dating or just our everyday lives. There's plenty of different things to do out in the Tampa Bay area that will give us a variation of what we are used to. Why not recreationally throw axes at wooden boards with your significant other? Why not get some anger and frustration out by smashing things in a controlled environment? You might think that sounds weird, but it has become all the rage here in Tampa. And bonus – most of them are indoor fun, so it's also a great way to beat the heat.
Check out some of these places if you want to break out your adventurous side!
13353 W. Hillsborough Ave., Tampa, FL 33635
Looking for a unique date night with some competitive fun thrown in? Stumpy's Hatchet House has got you covered. Guests can feel like a lumberjack in their own throwing pit while enjoying some beer and wine from the bar. Options include one hour for $25 per person (recommended for 1-4 people) or two hours for $40 per person (recommended for 5 or more). Just remember – it's 21 and up only and no open-toed shoes are allowed. If you work up an appetite while throwing axes, you can head across the street to Tampa Bay Brewing Company to continue the fun.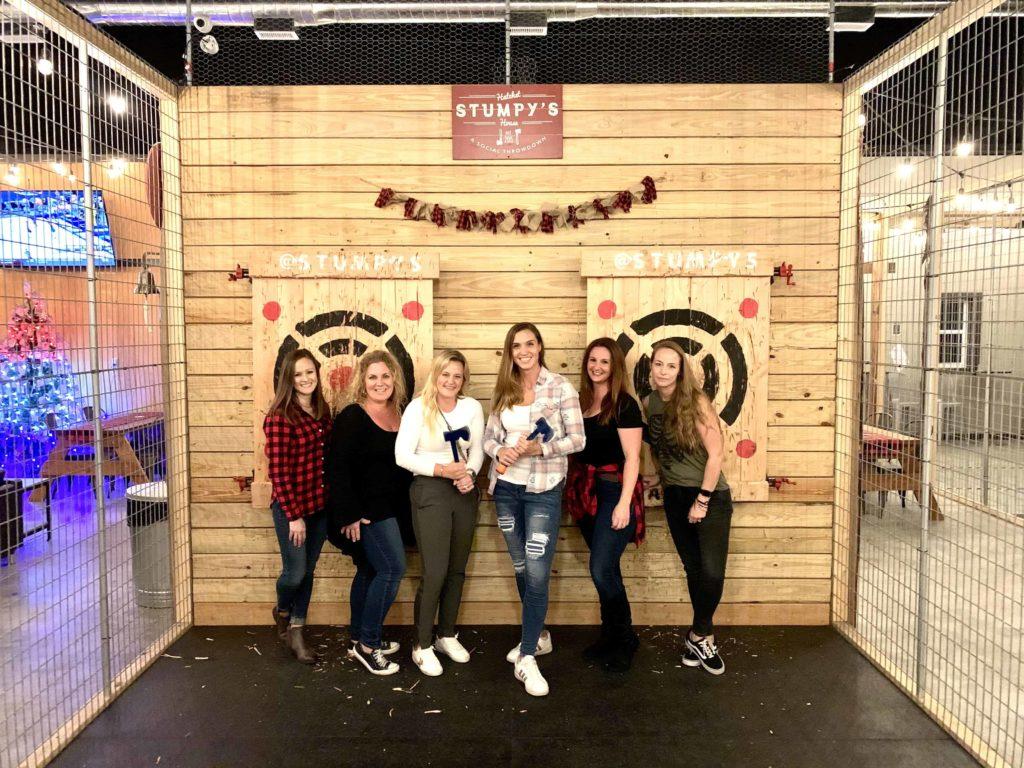 5811 Memorial Hwy #204, Tampa, FL 33615
Rated number one in the Tampa Bay area, Axe Throwing Tampa will give you a night you'll never forget! For $35 a person, spend 90 minutes learning how to throw axes with their Axeperts with your significant other or a big group of friends. The highly trained professionals will guide you through the whole experience and you'll walk out of there feeling like an Axepert yourself. If you're feeling bolder, gather your friends and book them for a private event and throw axes in a glow in the dark setting! Just don't make an axe of yourself!
1320 Central Ave, St. Petersburg, FL 33705
Pack some sunscreen for this location, as it is the only outdoors axe throwing facility in the Tampa Bay area. Not only can you choose to get a suntan while throwing axes at a target, St. Pete Axe and Ale is the only axe throwing place in the area that allows you to have food and drinks, provided by their fully functioning kitchen! Located at the south end of Ferg's, there will be no shortage of fun. Make sure to book in advance so you'll have your axe throwing coaches show up, or you might be there all by yourself!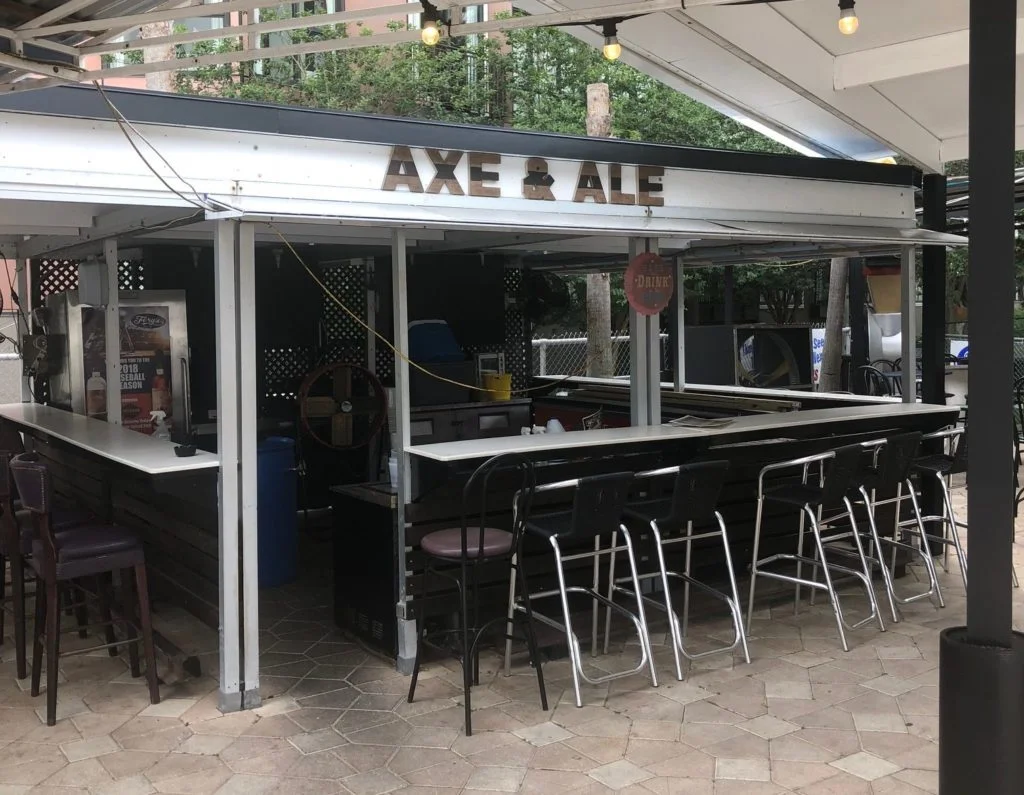 14311 N Nebraska Ave #4, Tampa, FL 33613
Unfortunately, we have all had those days where we feel like we just can't take it anymore and wish we could get some aggression out. Thankfully, the Smash Room of Tampa has a solution for you! They have rooms that simulate different places of your life like the workplace or a kitchen, so you are able to break anything and everything without feeling guilty. There is protection gear to protect you from anything that flies around the room when you're smashing away, along with several different options for your weapon of mass destruction. At $50 a person for 20 minutes of destruction, you can bet that you will get lots of anger and frustration out and really get to know your significant other. Make sure to book in advance for this smashing good time!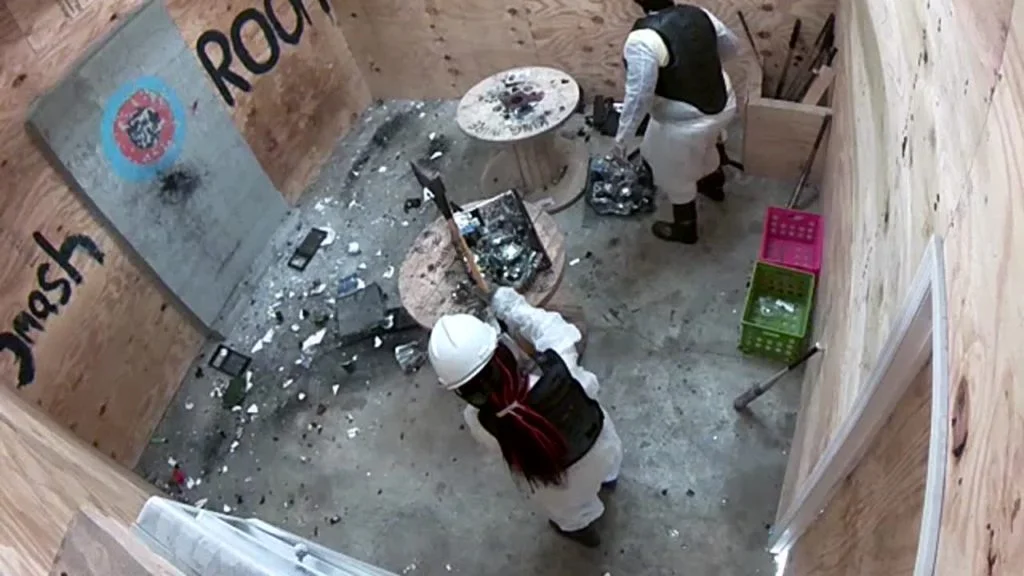 1711 N. Dale Mabry Hwy, Lutz, FL 33548
Ever had the urge to just break stuff? Sounds like a great way to get out some anger but the thought of cleaning up afterward doesn't sound like much fun, right? Purge Room is a great solution. Stressed, frustrated, or just wanting to do something awesome? Purge Room provides a fun, sage, and spacious environment for those who want to indulge their destructive desires. Release your rage with baseball bats, golf clubs, crowbars, or sledgehammers (all provided). Sessions range from $30 (15 minutes) to $115 (one hour), depending how pent up that aggression is.