Think AirBnb can only help you find a place to stay? Well, think again! AirBnb also has a wide range of amazing experiences that you can book in most cities – including right here in Tampa!
Whether you want to explore St. Pete for a day, go fishing, or learn about Florida wildlife, there are some super cool experiences that you can book and play tourist in your own town. Here are a few we've got on our "to-do" list plus one that we got a firsthand experience with!
Animal lovers, this one's for you. We recently had the chance to visit The Dancing Goat Dairy Farm in Tampa, which is one of the top AirBnb Experiences for our area. This family-run farm is headed up by Pam Lunn and is home to an array of animals, with most of them being rescues.
Since the farm does not do private tours, this is a great way to get an up-close look at farm life and learn about the animals that call it home.
The two-hour tour starts with a visit to the ducks and then the chickens. Pam explained the various breeds and we even got a look at some freshly laid eggs (which Pam sells in her market!).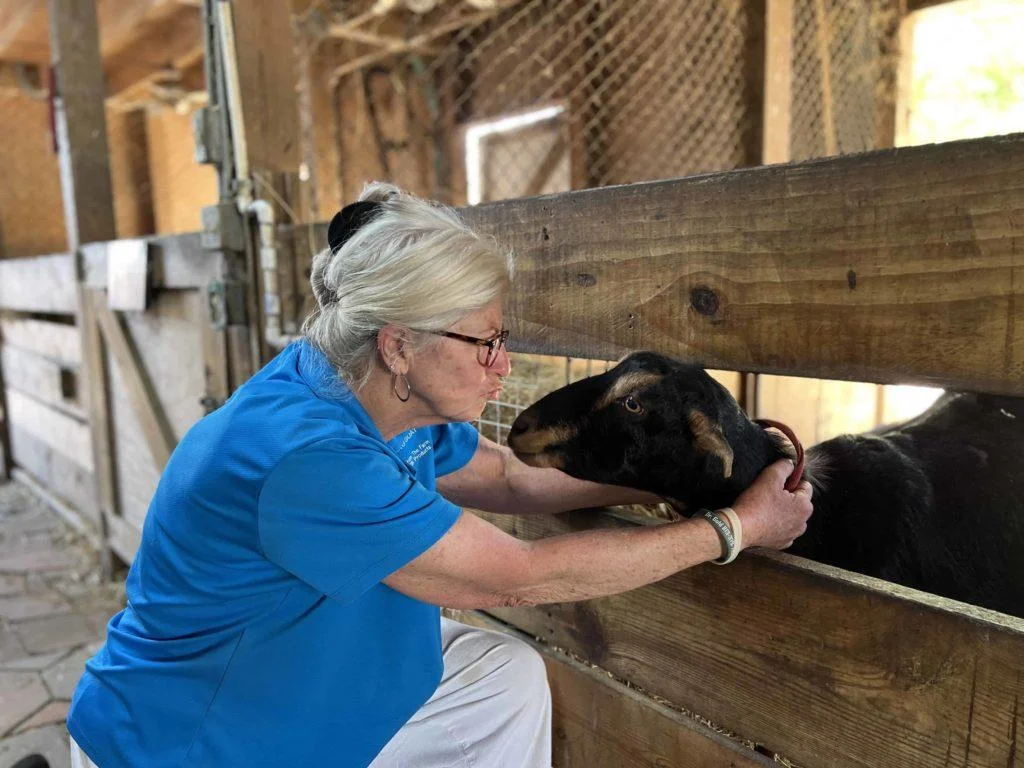 Upon entering the barn area, we were greeted by tons of happy goats wanting to say hello. The barn is separated to group together the non-milking goats and bucks, new mama goats, and baby goats.
Pam has been s a goat expert for over 20 years. Guests can learn all about the different breeds of goats and their origins and can also pet and interact with them. On this particular day, we were lucky enough to also meet some newborn goats!
There is also a milking parlor where Pam and her staff showed us how to milk a goat and explained the milking process. Walking around, you'll also encounter geese, guineas, quail, emu, and even some friendly farm cats.
A taste of farm life at The Dancing Goat Dairy Farm
In addition to running the farm, Pam also runs a market complete with fresh milk, award-winning cheeses, eggs, and soaps. "Everything we sell from here, the money goes straight back to the farm to keep it going," Pam said.
The tour concludes with a sampling of freshly made cheeses, milk, kefir, and yogurt. Her products are also sold at local farmers markets. "I do encourage people to go to our website and pre-order to make sure you get what you absolutely want when you come here."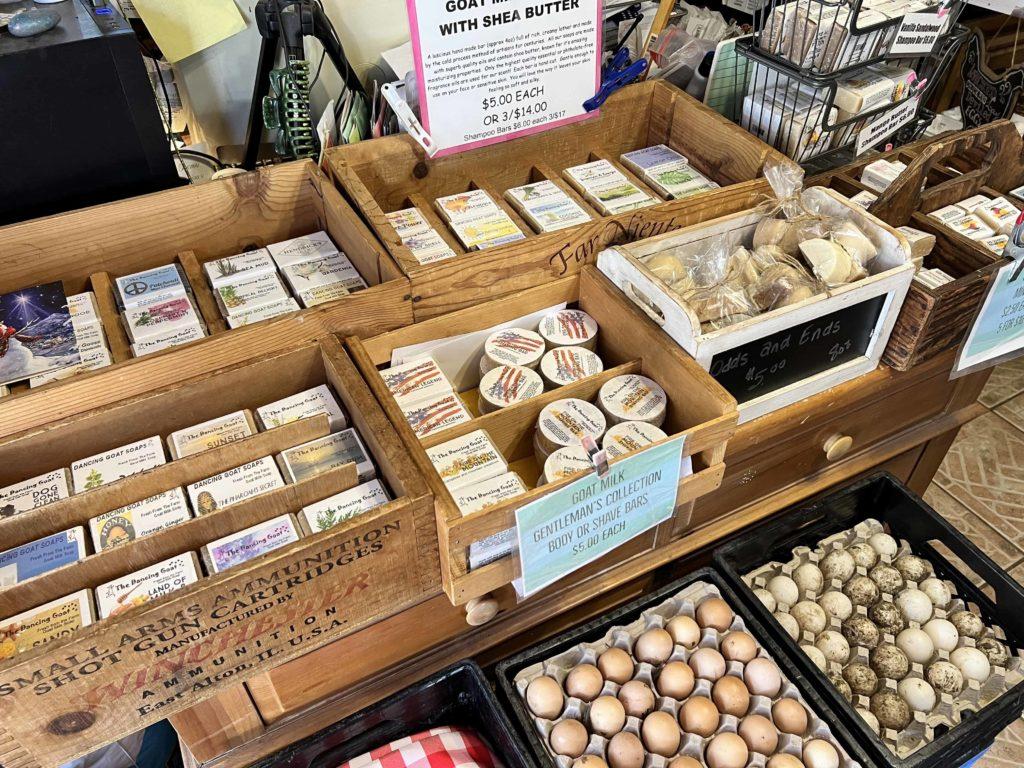 The Dancing Goat is definitely a family affair, and a lot of effort is put in to keep it up and running. Pam's husband, son, daughter, and mother all contribute in various ways. The farm is also 95% volunteer based.
Volunteers are able to come on board starting at 15 years old. There is also a 6-month internship program with Hillsborough County Public Schools. "We teach responsibility, dependability, and compassion," Pam said.
The majority of the animals on the farm are rescue animals.
"We'll take in some chickens, ducks, and geese," she said, "but no outside goats. We have a closed herd which means it's a bio secure." Of course, caring for all the animals does come with a lot of added expense. "We keep a wish list of items we need, and we do accept donations."
The Dancing Goat's AirBnb Experience is an absolute MUST-Do in Tampa!  Tours are $49 per person and are open to all ages.
More local AirBnb Experiences we think you'll love:
What you'll do: This kayaking eco tour explores the beautiful waters and beaches surrounding Shell Key Preserve.
Cost: $45 per person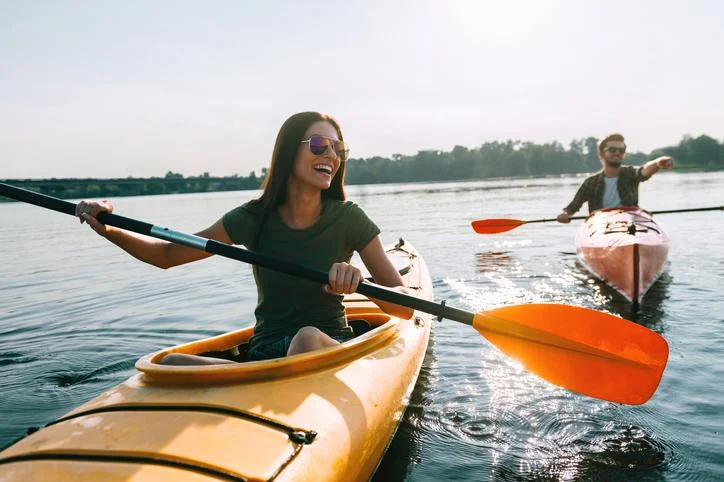 What you'll do: An experienced boat captain will guide you during this 2-hour evening tour. Come face to face with some of Tampa's wildlife and take in the beauty of the city as the sun sets and the buildings light up.
Cost: $300 per group (up to 6 people)
What you'll do: Go on a culinary adventure through one of St. Pete's most beautiful downtown neighborhoods. Get to know the city and stop at 5 different restaurant locations for a tasting.
Cost: $65 per person
What you'll do: Visit and sample craft beers, spirits, and cigars from local breweries, distilleries, and cigar factories. Learn the rich Cuban history of Ybor city along the way.
Cost: $80 per person
What you'll do: Take a boat ride across the bay and enter an Indian wildlife preserve and go on a hunt for sportfish.
Cost: $250 per person
What you'll do: Enjoy a 3-hour bike ride throughout downtown Tampa. Explore local neighborhoods and enjoy a pit stop at Hyde Park Village. Bikes and helmets are included.
Cost: $49 per person