If you and your loved one enjoy BBQ, live music, and fun, make sure to head down to Vinoy Park for St. Pete's 30th Annual Ribfest. Presented by Sonny's BBQ, The Fest will take place Nov. 9-11 and cannot be missed by couples this Fall season.
What's there not to love about BBQ? Eaten with your hands and smothered in tangy, sweet, and spicy sauces, you and your loved one will leave the Ribfest full and maybe a little messy.
As expected, ribs are the speciality dish, and many award winning "ribbers" from all over the country will be present dishing up this their version of this famous BBQ staple. If you prefer something a little less messy though, there will be other food vendors present serving up delicious BBQ and traditional American cuisine.
Drink vendors, as well as the Rockin' Pig Saloon, will also offer up beer, wine, and cocktails to help you and your loved one wash down all the deliciousness consumed.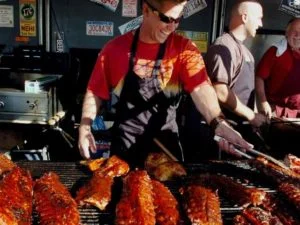 In addition to food and drink, Ribfest also has live music playing during all hours of the event.
From local bands to famous tribute bands, the music will have you and your loved one on your feet. Gates open at 4 p.m. and the last music set concludes around 10 p.m. Make sure to get to Ribfest early for the best ribs and the best concert seats.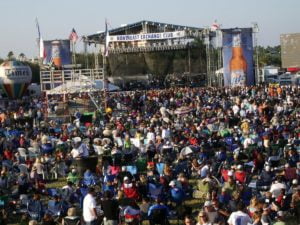 Not to mention, all the proceeds go to "helpin' kids" in the area. As a three day charity fundraiser, many struggling children in Tampa Bay will benefit greatly from your attendance at Ribfest. Tickets are $20 per person on Saturday and Sunday, but as a special treat to celebrate Ribfest's 30th year, Friday night is only $5 per person. This fee includes attendance to the concerts, ribs, Miller Beer products, and Pepsi products. All other purchases will cost couples a little extra.
Head on down to Vinoy Park this coming Nov. 9-11 for a St. Pete Fest you will never forget.
For more information regarding which items are and are not allowed within the park, parking, and tickets, make sure to visit Ribfest.