Foodies in Tampa know that sometimes it's hard to find something satisfying. But, with the resurgence of Tampa Heights, that's already changing! Yellow Brick Row is a bustling zone for food and drinks of top quality, including the Hall on Franklin and many more.
Check out what Yellow Brick Row has to offer
The Hall on Franklin will give you a dining experience like no other. This is Tampa's first full-service, luxury food hall. What does that mean? It means that couples can enjoy the option to choose their meals from different kiosks in the hall, each featuring a different vendor. But you won't have to physically order at the kiosks or wait for food! You can order from a tablet at your table and your food will then be delivered to you.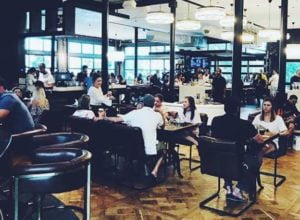 The vendors include Bar Kȯ-fē (craft coffee bar with coffee cocktails and coffee beers), Bake'n Babes (desserts and confectionery), Heights Fish Camp (seafood and a raw bar), Melt Shoppe (old fashioned sandwiches and milkshakes), North Star Eatery (Asian inspired) and Poke Rose (rice bowls and more).
If the food hasn't convinced you, maybe the look of the place will. Not only is the Hall on Franklin decorated beautifully, but it even offers some of its decorations for sales. So if you fall in love with a particular piece, don't fear!
A new brewery in Tampa, this one is definitely worth a try. The Hidden Spring Ale Works Brewery serves ales that are locally crafted while also putting on weekly and special events in their tasting room. Some of the weekly events you could take a date to include live music and storytelling on Wednesdays, Run the Heights with a 2k or 5k and 20% of drafts on Thursdays and more.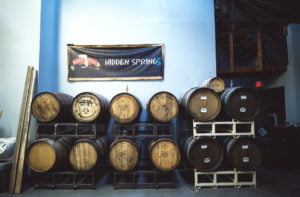 Getting some quality mead is no easy thing in Tampa. So, it's a good thing you and your date can enjoy exactly that at the Garagiste Meadery. Here, you can get your hands on mead that you'll be sure to love. To find out what's pouring in the taproom, check here.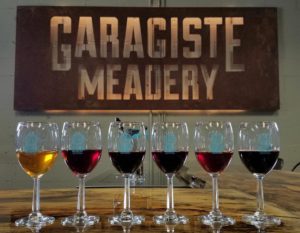 Nice weather and an outdoor patio to hang out at sounds like a perfect, relaxing date. Couples can enjoy their time together while drinking delicious coffee or chewing on a snack. At Foundation Coffee, you can have the best of both worlds, with yummy treats and a relaxing atmosphere perfect for a first date or a hundredth date.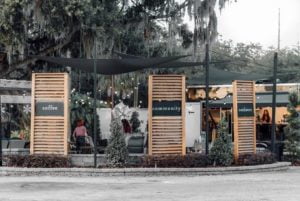 Feature image credit: The Hall on Franklin Facebook Page