The Tampa Bay area is filled with so many hidden gems that can be easily missed if you don't look closely. The local Tampa Bay jazz scene, for example, is alive and well when you know where to find it. Break the monotony of dinner and a movie with some good music and great company and dedicate your date night to Tampa Bay jazz. We've even put together a guide to help you on your way.
Updated July 2023, by Zoë Joiner.
Local Jazz Clubs
Ruby's Elixir
Lakeland Loft
15th 3rd St. N, St. Petersburg, FL 33701
This little pocket of joy has been around since 2011. It's across the Bay in downtown St. Petersburg and has a reputation for having a regular stream of top musical talent seven days a week.
The atmosphere is the perfect mix of modern elegance and old school charm, plus the drinks are top notch and the musicians are superb. If you like a good cigar, then you will really enjoy the adjoining cigar bar. There's also outdoor seating so you don't have to sacrifice the music for some fresh air.
Parking is hassle-free which is always a plus at a downtown venue. You can find the upcoming musical lineup on the lounge's website and Facebook page.
108 S. Tennessee Ave, Lakeland, FL 33801
Experience 4,000 square feet of jazz lounge goodness at Lakeland Loft. This stylish space offers weekend entertainment and an assortment of spirits to sip. The interior features Oxford-style decor as well as a cigar lounge. Enjoy local live jazz artists every Friday and Saturday night beginning at 9pm, plus a large selection of spirits as well as a chilled walk-in wine room.
This is a classy spot, so dress accordingly in your date night best.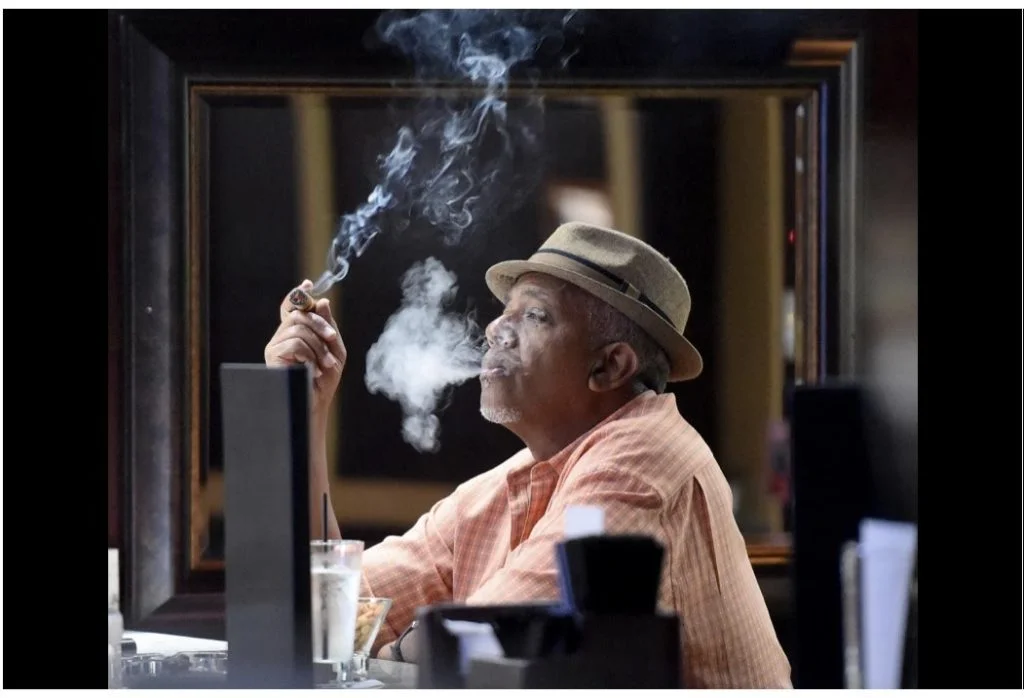 Live Jazz at Restaurants and Bars
The Dan
The Left Bank Bistro
Independent Bar and Cafe
Eddie V's
The Hangar Restaurant and Flight Lounge
Intermezzo
Donatello
Floridan Palace Hotel, 905 N Florida Ave, Tampa, FL 33602
The Dan celebrates the spirit of the Roaring Twenties with a modern twist. Sip on libations old and new, and enjoy a menu of Gulf Coast-inspired dishes. The Dan also features weekly specials: Ladies' Night on every Wednesday, Havana Night every Thursday, Bossa Nova on Saturday evenings, and Hospitality offerings every Monday. Guests can enjoy live jazz entertainment throughout the week.
The Dan's menu highlights both local ingredients and classic dishes, balancing current with the familiar. A variety of raw oysters, steaks, and local seafood is also featured alongside a historically-inspired cocktail menu. At the bar, guests can find specialty libations such as the Green Door, So We Beat On, and Bourbon Street Blues. The cocktail menu also features timeless cocktails like the Old Fashioned, Negroni, Espresso Martini, and Sazerac.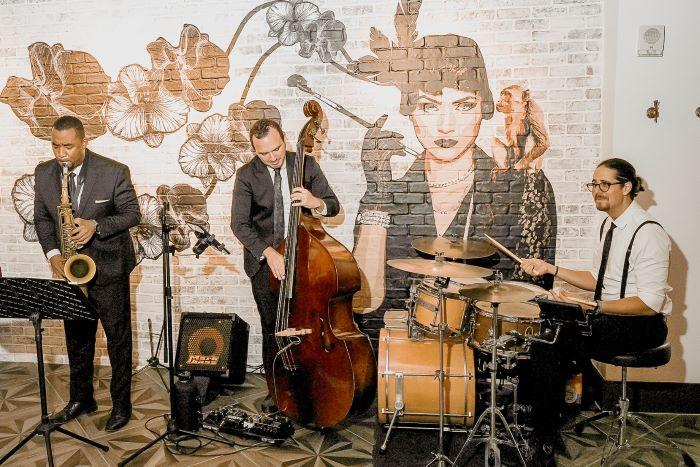 1225 Dr. MLK Jr. St. N, St. Petersburg, FL 33701
Experience the charm of 1920s Paris in this quaint cafe in St. Petersburg. The bistro strives to recreate a piece of history and pays tribute to famous artists of the past. Every Thursday from 6pm-9pm, enjoy the sounds of live jazz while you nosh on French fare and sip on eclectic cocktails.
5016 N. Florida Ave, Tampa. FL 33603
The Independent is a lovely little spot that invokes an intimate feeling of being as "in the know" as any given local. A dash of comfort food and a delightful beer garden make a dangerously inviting combination—especially when movie nights and low-key local artists whipping out their acoustic guitars are cornerstones of the event calendar.
Catch live jazz performances by local artists on the first Saturday of each month.
4400 W. Boy Scout Blvd, Tampa, FL 33607
Eddie V's is the kind of place where jazz musicians play in suits and fresh Florida seafood is brought straight to your table. If their four-course menu is any indication of the nightly music, then they've got this high-end, jazz-infused dining experience down to an art. The entertainment schedule in the V Lounge features live jazz seven nights a week, always a good sign.
540 1st St. SE., Ste. 2, St. Petersburg, FL 33701
Located on the top floor of Albert Whitted Airport, The Hangar Restaurant serves up amazing food, great views, and live jazz. Every Monday night from 7pm-9pm, patrons can enjoy a good meal and a cocktail while listening to the smooth sounds of Dwayne White Trio during their weekly Jazz Jam.
1111 Central Ave, St. Petersburg, FL 33705
Intermezzo specializes in coffees and craft cocktails with a mix of traditional and modern flair. Every second Tuesday of the month, you can sit back and sip on one of their hand-crafted creations while listening to the sounds of Nate Najar and Friends during Jazz Night.
232 N. Dale Mabry Hwy, Tampa, FL 33609
Since 1984, Donatello's has been an Italian staple in Tampa. Not only do they serve up some of the best Northern Italian cuisine in the area, but they also feature live jazz in their piano bar and lounge Wednesday-Saturday. It's one of the best spots for a romantic ambiance, amazing food, and good music.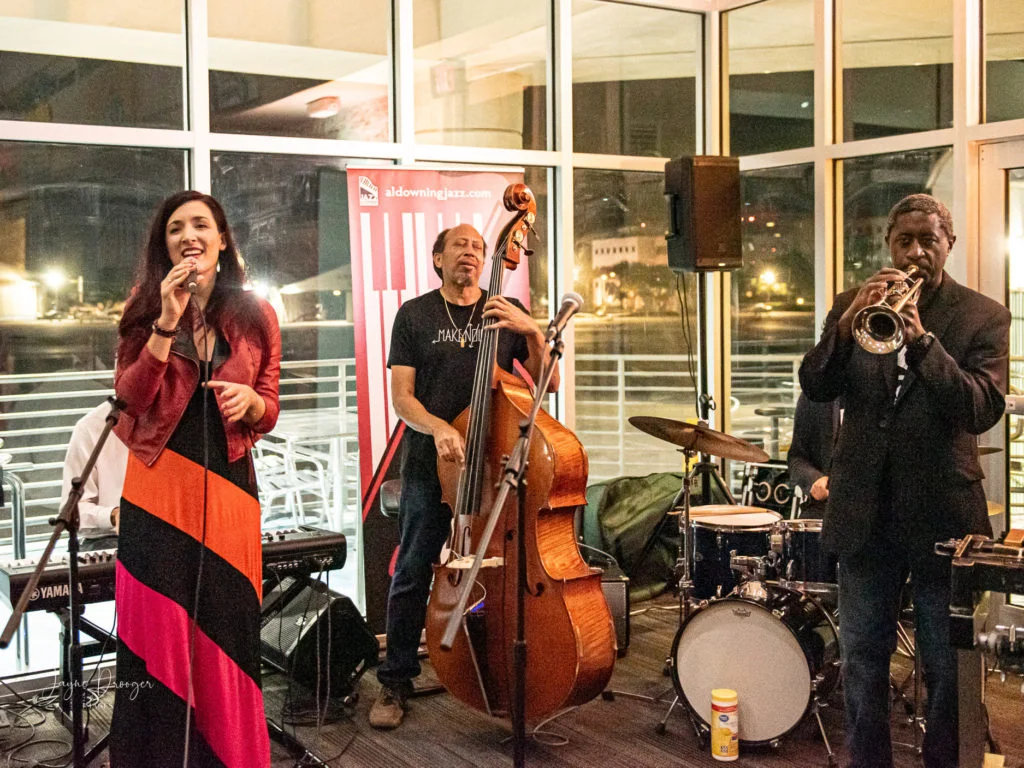 Concert Halls
The Palladium
Carrollwood Cultural Center
Live Jazz and The Dali
253 5th Ave. N, St. Petersburg, FL 33701
St. Pete's historic theater is a fantastic spot to catch everything from ballet and dance performances to live concerts featuring the best in jazz, blues, classical music and more. Two unique entertainment spaces, including the intimate 175-seat Side Door Cabaret listening room with table seating, set the stage for a perfect musical date night experiencing the best in Tampa Bay jazz. Check the calendar for all upcoming performances.
4537 Lowell Rd., Tampa, FL 33618
Get your monthly jazz fix at Carrollwood Cultural Center's monthly Jazz with Jim concerts. This lively performance features The Jazz Directions, comprised of Jim Burge (saxophone/flute), Ron Delp (keyboard), Jeff Hanson (drums), and Mike Ruven (bass). Enjoy a new concert theme each month. Tickets are $18.
One Dali Blvd. St. Petersburg, FL 33701
The glorious Dalí museum offers live music once per month in the Museum's Raymond James Community Room. The days of the week can vary, but this monthly performance is usually near the beginning of the month. Check their Events page for upcoming performances.
Tampa Bay Jazz Festivals
Clearwater Jazz Holiday
St. Petersburg Jazz Festival
Jazz lovers travel from all over to attend this annual celebration in Clearwater Beach each October. This multi-day Tampa Bay jazz festival has been going strong for the past 43 years! Each day features multiple performances, plus onsite vendors selling food and beverages.
The next event date is set for October 19-20, 2023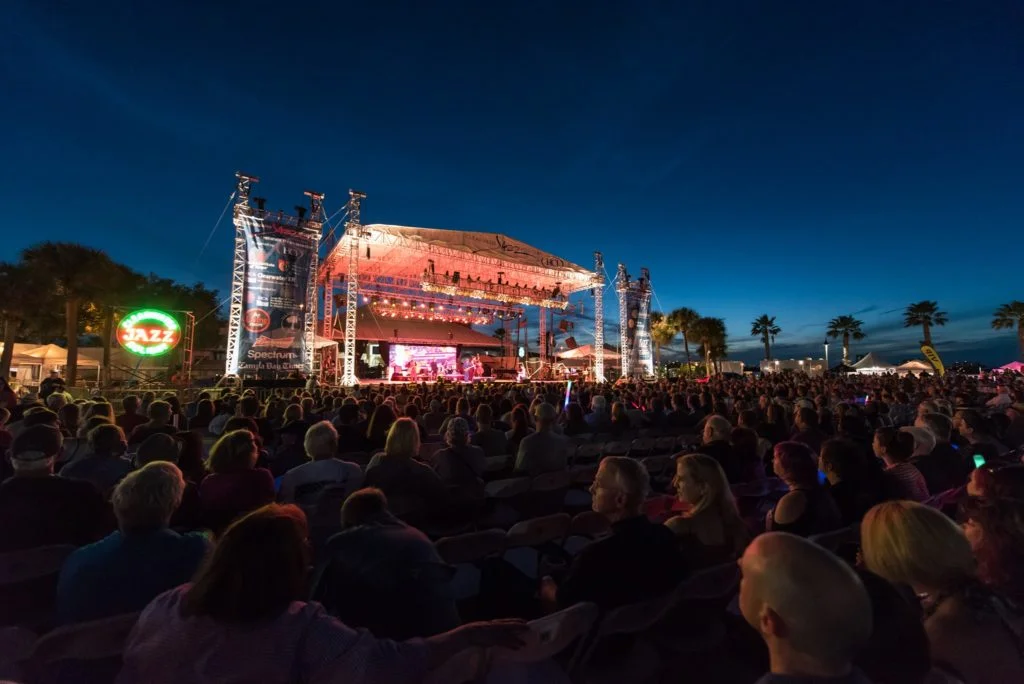 St. Pete's annual jazz fest will celebrate its 14th year in 2023. Jazz lovers can enjoy live jazz performances hosted at the historic Palladium Theater and Side Door all year long. Check out the 2023 lineup here.
Feature Image Credit: Clearwater Jazz Holiday