Well, it seems we're officially in the thick-of-it with the Coronavirus…Because of this, stores aren't stocked, date nights, weddings, and events are canceled, and life as we knew it has come to a screeching halt. While it's frustrating, sad, and lonely, being quarantined doesn't have to be all bad…Welcome back to our #WhatsforDinner series! We're bringing you Pasta 5 Ways with ingredients you probably already have. Enjoy.
Want to get your veggies in but need a little carb-action? Look no further than Two Peas and Their Pod's Spinach Parmesan Pasta! This dish serves 5 and only 15 minutes to make! You can't beat that especially if you've got hungry kiddos to feed. For this dish, all you need is 8 oz of spaghetti or any pasta you have around, 2 cloves garlic, 3 tablespoons butter, 6 cups of baby spinach (or any greens), ½ parmesan, and salt and pepper. Simple, tasty, and you get your greens in for the day! You can't beat that.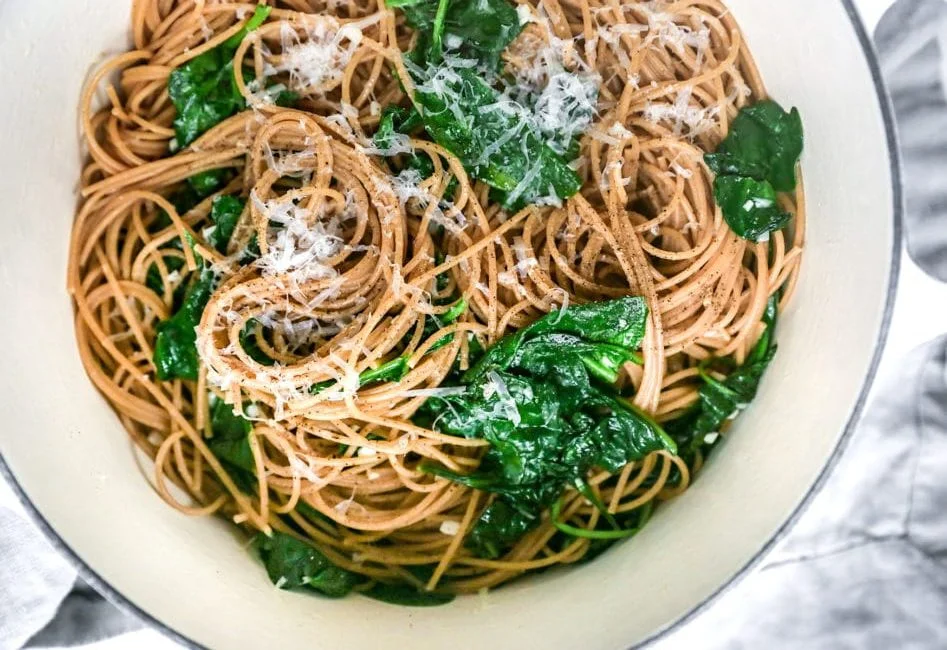 Sounds fancy, but it's truly simple and exceptionally delicious! All you need for carbonara is spaghetti (or bucatini), olive oil, pancetta (or bacon or ham), garlic, 2 eggs, parmesan, black pepper, and any flat-leaf herb. Plus, you can cook it all in one pan so you don't have to dirty up tons of dishes and have a huge cleanup after you eat that delicious dish.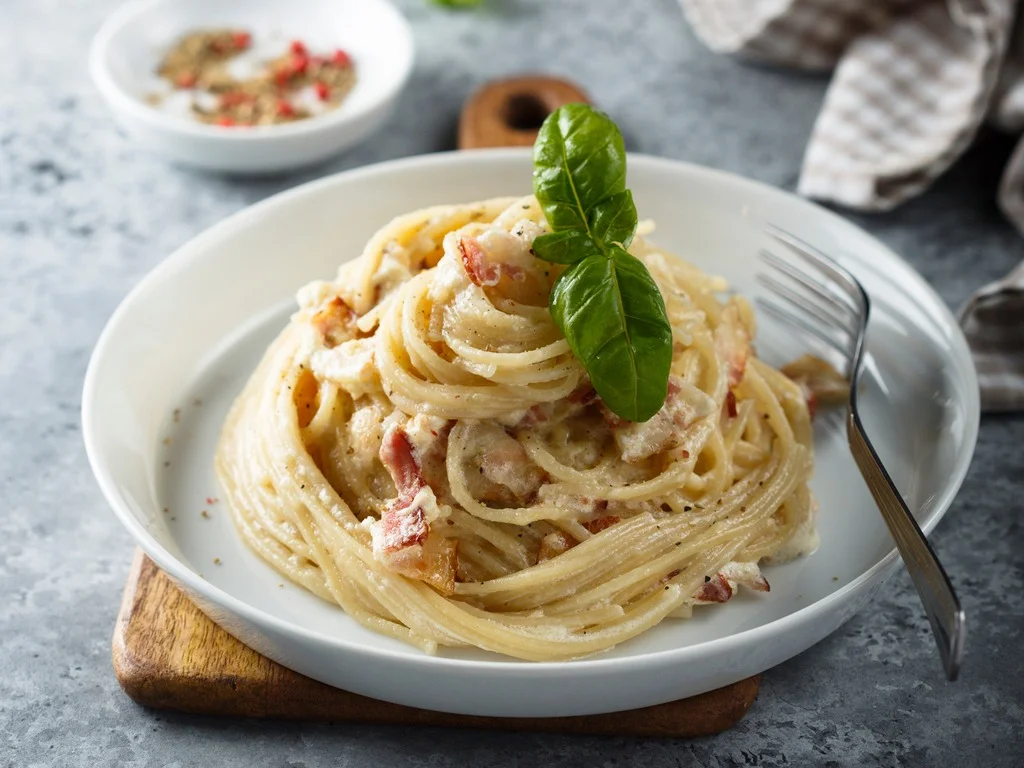 This dish is another 5-ingredient dinner that takes chicken alfredo to the next level. All you need is penne pasta, olive oil, chicken, salt, pepper, broccoli, alfredo sauce (homemade is simple if you don't have it canned), and shredded white cheese (they recommend mozzarella). You will love it and so will your kiddos – Plus, it serves 8…can you say "leftovers?" Also, for an added bite of deliciousness, top it with crumbled bacon – Yum!
Want to indulge but don't want to head to Publix? The Comfort of Cooking has you covered with their 3-Ingredient Creamy Tomato Angel Hair Pasta! This pasta meal just looks delicious. All you need is angel hair pasta (or whatever you have), 1 ½ cups of pasta sauce, cream and cream cheese. That's it! And, to jazz it up, top it off with 2 tbsp of parmesan, fresh basil, and lemon. Yum!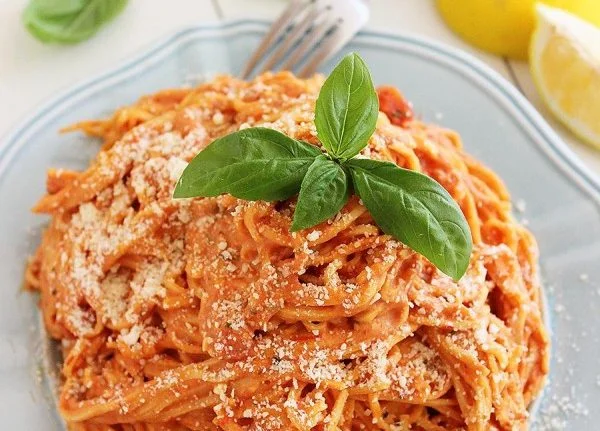 This final dish is so simple, but oh so delicious. All you need is salt, pasta, butter, black pepper, and parmesan (add pecorino too for extra saltiness). Boom! It's literally cheese butter and pepper but dressed up a bit – That's easy, delicious, and quick, right? Right! Bon Appetit!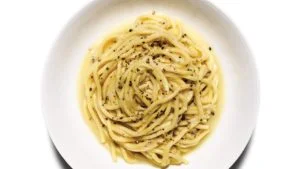 What pasta dishes do you whip up in a jiffy? Let us know! And remember to stay safe…and sane!
---