We could all use a bit of exercise and positive energy, right? Right! And, if you don't know enough about yoga to do it yourself, there are a ton of virtual classes both locally and online elsewhere that you can partake in to get your zen on – We all need it! And, more importantly, during times such as these, there is definitely importance in supporting local business and small businesses too – Namaste!
Bay Area Yoga Studios with Virtual Classes
Bella Prana is a local yogi wonderland that is now offering a virtual studio! There you can enjoy yoga classes on any level including workshops, live stream classes and so much more! You can even see a virtual tour of the studio to get your head in the right place before your practice. If you're interested in a class package or aren't a member reach out at [email protected].
This tranquil yogi escape in Citrus Park is now offering online classes and teacher training as well! Their classes are On-Demand in their digital library where you can choose from 100+ yoga classes from the best Lotus Pond Teachers and all frontline healthcare workers have access to FREE stress relief and meditation sessions.
This Seminole Heights Yoga studio known for their hot yoga is offering online, virtual Zoom classes on a daily basis. Classes around at least an hour or more and are a great way to release any stress, tension, steam, and toxins. Sign up for a class today and get moving.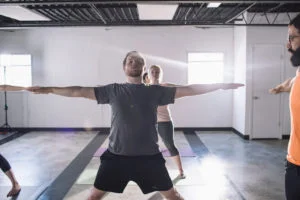 Another local yogi studio is Hanaq Prana. They too are offering online yoga classes plus wellness and nutrition classes. They offer yoga for everybody and support diversity, inclusivity, and accessibility – Love that! Check it out now to buy your unlimited online access and check out their virtual class schedule.
Yoga 4 All is a Seminole premier yoga and wellness center now offering live, virtual classes. They offer both private and semi-private virtual yoga sessions now at a discounted rate. Check out their site for pricing, scheduling, and more.
YouTube Yogis to Check Out
When you type "yoga" into the YouTube search bar the odds of Yoga with Adriene popping up are incredibly high. A long time YouTube yogi, Adriene has amassed over 7 million subscribers with hundreds of yoga videos for all seasons of life and all intensity levels. Whether you're just starting out or are a full-blooded yogi – Adriene has a video for you.
Ever heard of Alo Yoga? If so, you might recognize our next YouTube Yogi from their YouTube videos. Now posting her own content, Briohny offers a variety of yoga-inspired classes and workouts as well as awesome "how-to" videos. Her following is quite smaller than Adriene's with 31.7k subscribers, but her videos are awesome nonetheless.
Sara Beth is another yogi who is bound to pop up on your Yogi YouTube search. With almost 1 million subscribers – Sarah's flows are intentional, straightforward, and full of variety from morning yoga to power yoga – Sarah has it all.
A personal favorite, Cat Meffan is the yoga teacher you need if you want to sweat and learn. She is intentional, witty, and her flows vary in experience and speed. She also offers awesome yoga classes if you're looking for more of a sweaty workout sequence vs a traditional vinyasa flow.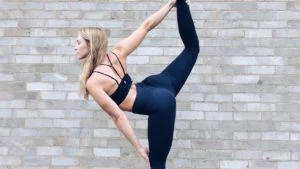 Whether you're a disciplined student at a local Tampa studio or you're looking for a free 30-minute flow on YouTube there is something for you! Remember to support local and get off the couch!
---
For more in-home date ideas check out Easy Cocktails You Can Make at Home or International Movies from the Comfort of Your Own Couch.