Summer is here! That means beach trips, travel, and (hopefully) some downtime. Instead of binging "Friends" reruns again this summer, try picking up a new book! Have your own mini book club with your significant other or just enjoy reading together on the beach – or at home when those afternoon showers keep us indoors. There are so many novels out there to read and the selection can be daunting with countless authors, stuffy classics, and raunchy fiction, it's hard to find a book that suits your reading desires. Luckily, we've done all of the tough stuff for you! Every book on this list has incredible acclaim, dazzling reviews, and is sure to keep you on your toes as you read! Check out this list of page-turning novels that will be sure to aid in your rest and relaxation this summer!
Genre: Mystery/Domestic Fiction
"Big Little Lies" by Liane Moriarty is a 2014 New York Times Bestselling novel, recently gaining more popularity with the success of the 2017 series based off of the book. Follow along as you read and learn about the struggles and drama of a group of women living in Sydney, Australia. You truly won't be able to put this book down due to all of the mystery surrounding the women's lives, their children, and their dirty secrets. Be sure to add this book to your list of summer must-reads this year!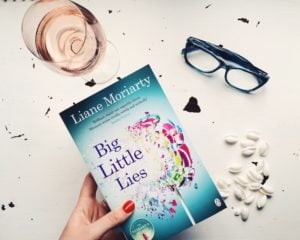 Genre: Romance/Psychological Fiction
This book is so wildly popular that it has not left the bestseller list since its publication in 2017! The story follows 29-year-old Eleanor Oliphant, a socially awkward young woman living in the busy city of Glasgow. Join Eleanor as her world is flipped upside down with the arrival of Johnnie Lomond, a singer who Eleanor believes to be her soulmate. This popular read is another story you won't be able to put down—check it out!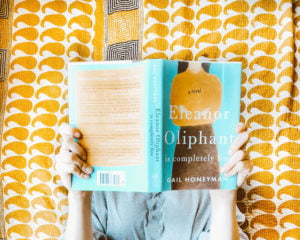 Genre: Self-Help Book
Everyone needs a little self-help and love now and then, and Jordan Lee Dooley's new book is the perfect summer read to encourage inspire this summer. Dooley is an online influencer with over 1 million downloads on her podcast "SHE". Her following is largely women as she advertises daily inspiration and self-discovery to help women find their purpose. In this latest book, Dooley touches on perfectionism, comparison, expectations, stress, and so much more. If you're feeling down, you must pick up this book asap!
Genre: Fiction
Little Fires Everywhere is a 2017 novel that has not lost its popularity! Written by Celeste Ng, the novel follows the glamorous life of the Richardson family. Join the narrator and learn about the secrets behind the picture perfect façade of everyday life in Shaker Heights. If that doesn't interest you enough, the novel will be turning into a Hulu series starring Reese Witherspoon and Kerry Washington. Don't miss out on this thriller—find out what happens to the Richardson's and those who surround them.
Genre: Mystery, Thriller, Suspense
Check out the 2018 Goodreads Choice Award Finalist, "Then She Was Gone"! This novel has stirred a lot of talk surrounding its bone-chilling plot and suspenseful read. Readers will meet Ellie Mack, the perfect teen daughter, beloved by all who disappears suddenly. Ten years later, readers will follow her mother, Laurel, as she tries to rebuild her life and runs into Poppy, a girl who Laurel swears resembles her missing daughter, Ellie. Talk about a page-turner! Pick up this book this summer and see what all of the buzz is about.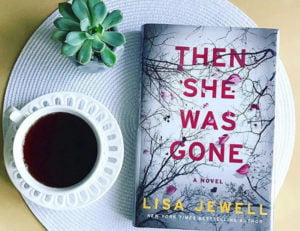 Genre: Mystery, Thriller, Suspense, Psychological Fiction
Be sure to add this NYT Bestseller to your summer reading list! The story takes place in the mountains during the winter season at a local inn. Everything seems picture perfect and completely normal, when a blizzard wreaks havoc, isolating the guests from the outside world. To make matters worse, guests start showing up dead. Find out who or what is causing these mysterious deaths and find out if anyone makes it out alive.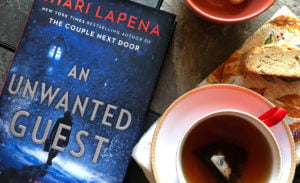 Genre: Thriller
Anna Fox is an agoraphobe in her New York City home. She spends her days drinking wine, chatting with clients online, and spying on her neighbors. One morning a new family moves in next door, and naturally, Anna is intrigued. One night, when spying, Anna witnesses a murder. Now, with insane events occurring and a cover-up on the horizon, Anna is unable to leave her home due to her disability but is determined to solve this murder one way or another. Pick up this read and find out if Anna solves the case or if something more sinister happens to the innocent onlooker.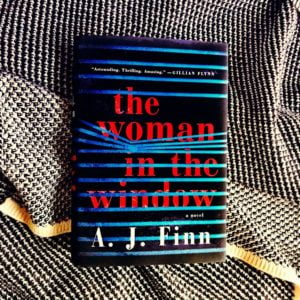 Genre: Historical Fiction
Allow Towles to transport you back into time to the era of Count Alexander Rostov in 1922. Follow Rostov as he is deemed unrepentant by the Russian Bolsheviks and is sentenced to house arrest. Now, the spoiled Count must live in an attic room in the Metropol Hotel during one of the most controversial and tumultuous times in Russian history.
Genre: Coming-of-Age Fiction/Mystery
"Where the Crawdads Sing" Is perhaps the most popular book since 2018 as it topped the NYT Bestsellers list for seventeen weeks this year! Allow Delia Owens' writing to envelope you as you read about a woman determined to find her way in North Carolina. The only thing off about this woman is she is completely isolated and called the "Marsh Girl". She's wild, untamed, and a social misfit. The woman, Kya, finds her isolated bubble turned upside down when a man in the woods is found dead. Join Kya and the locals as they learn the truth of her past and the oddities of the natural world.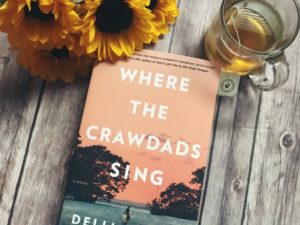 Genre: Romance, Psychological Fiction
If the only Fitzgerald novel in your shelf is Gatsby, you must read "Tender is the Night". Written in 1934, "Tender" is one of Fitzgerald's final completed novels following the grandeur lives of the rich and famous along the French Rivera. Readers will meet Rosemary Hoyt first, a young, glamorous movie star who finds herself spending time with the Diver family and their friends. Switching perspectives from Rosemary to the Divers, the novel deals with adultery, mental health, romance, and glamor in the 1920s.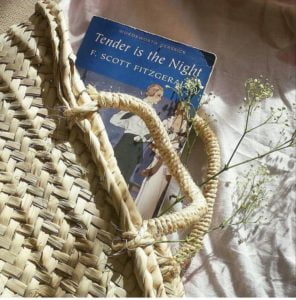 You won't want to miss out on any of these novels this summer! So, pick one…or a few, and "get your read on" this summer!
Featured Image Credit: gobankingrates.org