Calling all theater lovers! The Straz Center 2019-2020 season has officially been announced! This season, in typical Straz fashion, will be fantastic; with incredible Broadway tours, operas, plays, and dance/comedy events—there is something for everyone. Now that you know the good news, be sure to mark your calendars for August 9th, to secure your single tickets at www.strazcenter.org, or by phone and in person beginning at noon!
Check out all that The Straz has to offer this season:
Be prepared to sing along, dance in your seat, and enjoy some incredible musical talent this season! Musical acts at The Straz this season will include:
The United States Air Force Concert Band (Oct. 26)
The Simon & Garfunkel Story (Nov. 9)
Straight No Chaser (Nov. 14)
Trey McLaughlin and The Sounds of Zamar (Feb. 7)
Black Violin (Feb. 20)
A Capella Live! (Feb. 23)
John Tesh: Songs & Stories from the Grand Piano (Feb. 28)
United States Navy Band (Mar. 5)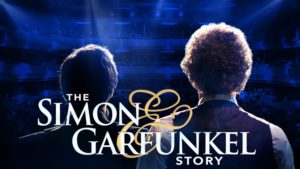 If you've ever seen a performance at the Jaeb Theater, you must check out Club Jaeb! One Monday a month, the Jaeb is transformed into Club Jaeb where folk, Americana, alt-country, and other incredible music will be performed! Check it out:
Gretchen Peters (Oct. 21)
Ryanhood (Nov. 18)
Kyshona Armstrong (Dec. 16)
David Wilcox (Feb. 3)
Gina Chavez (Feb. 24)
Logan Ledger (Mar. 23)
Two more artists to be announced later!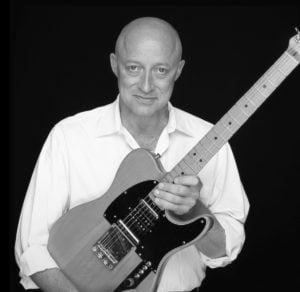 Feeling inspirational? Really need a good laugh? No problem—The Straz has something for everyone. Be sure to check out their list of Speakers and Comedy Acts this season!
Blanca Del Rio in It's Jester Joke (Oct. 31)
Neil deGrasse Tyson (Apr. 7)
Nick Offerman in his All Rise Tour (Dec. 7)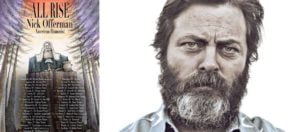 This year is National Geographic Live's 10th anniversary at The Straz during the Straz 2019-2020 Season! Enjoy a behind the scenes look into the writers, photographers, filmmakers, scientists, explorers, and adventurers that makeup Nat Geo!
Pursuit of the Black Panther with Shannon Wild (Jan. 21)
I Bought a Rainforest with Charlie Hamilton James (Feb. 25)
The Anatomy of Deceit with Yudhjit Bhattacharjee (Mar. 24)

Head over to The Straz this season for a spectacular array of dancers!
Diavolo Dance Theatre: Architecture in Motion (Oct. 25)
Los Vivancos—Born to Dance (Nov. 21)
Nutcracker (Nov. 29-Dec. 1)
Che Malambo (Feb. 26)
Paul Taylor Dance Company (Mar. 4)
Swan Lake (May. 16-17)
Bring the kiddos this season to The Kid Time and Wee Folk series!
Silly Sam The Music Man (Oct. 5)
Dog Man: The Musical (Nov. 2)
Lippo the Clown's Small Family Circus (Feb. 8)
Cinderella (Feb. 29)
Charlotte's Web (Apr. 26)
Katie Adams: Animal Safari Stories (May 2)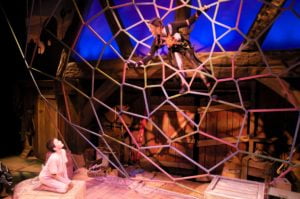 Perhaps one of the most sought after series during the Straz 2019-2020 Season is the Broadway series! This year, check out incredible shows such as:
Spymonkey's Hysteria (Sep. 19-Nov. 3)
Roald Dahl's Charlie and the Chocolate Factory (Oct. 8-13)
Fiddler on the Roof (Nov. 5-10)
Once On This Island (Nov. 19-24)
Disney's Aladdin (Dec. 19-Jan. 5)
Mean Girls (Feb. 18-23)
Jersey Boys (Mar. 13-15)
Miss Saigon (Mar. 24-29)
Summer: The Donna Summer Musical (May 5-10)
Jesus Christ Superstar (May 26-31)
My Fair Lady (June 2-7)
The SpongeBob Musical (July 21-26)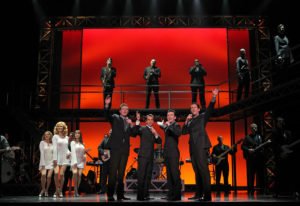 This Opera season at The Straz will surely delight the biggest Opera critics and Opera newbies. Check out the lineup:
Viva Italia! (Nov. 30)
Carmen (Feb 7-9)
The Pirates of Penzance (Mar. 13-15)
Aida (Apr. 14 & 26)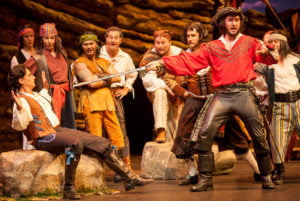 Steve Martin's Meteor Shower (Sept. 4-29)
The Thanksgiving Play (Oct. 23-Nov. 17)
A Midsummer Night's Dream (Jan. 15-Feb. 9)
Doubt A Parable (Mar. 11-Apr. 5)
The Resistible Rise of Arturo Ui: A Gangster Spectacle (May 13-June 7)
Animals Out of Paper (July 15-Aug. 9)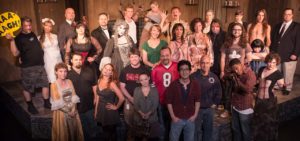 Broadway Ball (Oct. 19)
Straz LIVE! In the Park (Nov. 3)
TASTE @ The Straz (Apr. 4)
Grand Gala (May 2)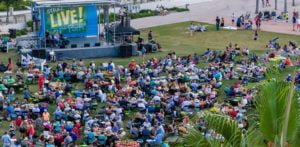 Along with most Single Ticket sales on Aug. 9, the annual donor tickets will go on sale July 22nd for the Straz 2019-2020 Season. Season tickets for Broadway, Opera, Plays, Club Jaeb Family Events, and Nat Geo, are available now! Those purchasing tickets for groups of 10 or more, will become available July 23rd. For all other information and further details regarding the performances, visit www.strazcenter.org.
Featured Image Credit: Visit Florida