Keep an eye out in January 2020 as Armature Works is set to unveil "The Reception" – an Interactive Wedding Experience!
If you haven't heard, The Reception is not a typical wedding expo experience. It's an incredible event taking place on January 9th from 6-9 p.m. Located in The Gathering (event space at Armature Works) this event will be a must-attend! Why? Basically, The Reception was born and imagined by the events department at AW, a team that coordinates over 600 amazing events every single year. The Reception will give potential clients an inside look as to what their wedding day could like at this venue. There will be live demonstrations including two mock wedding ceremonies including music, bites, and desserts.
Furthermore, if you're not "sold" on The Reception yet, there will be some of the most esteemed local reception vendors from The Bay area on-site to allow for a seamless event for you and your wedding party. Check out what Armature Works has to say on the event:
"Attendee will have the opportunity to interact with an array of local vendors such as photographers, florists, DJ's, live musicians, cake artists, stationary & gift providers, preferred caterers, party and furniture rentals and more"
The Tickets
If you're interested in enjoying The Reception, tickets are only $20 and include a plus one! Also included in the price of the ticket is a complimentary glass of champagne and a goodie bag tote too! Additional guests may attend for an extra $5 at checkout.
Don't miss out on your chance to view the perfect wedding venue on January 9th! Be sure to RSVP sooner than later to ensure your spot for all of the wedding-day inspiration. To RSVP, email events@armatureworks.com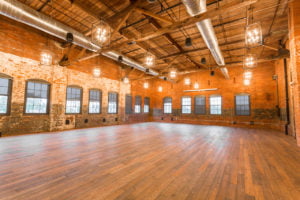 Featured Image Credit: Armature Works