Tapas are the perfect date food because they are usually served to be shared and to be paired with a drink. They are small Spanish snacks, like an appetizer, so you can order a few to decide what your favorite is. Plan a date night at a restaurant that serves tapas in Tampa to get that Spanish experience.
Bulla is always at the top of my list when suggesting places to try because of their awesome happy hour, delicious food, and weekend rooftop bar with great views of downtown Tampa. Their bartenders and wait staff is great at helping you out if you have no idea where to start, so you are definitely going to get a dish or two that you'll enjoy. I recommend trying to get a seat up on the rooftop and pairing your tapas with a pitcher of the red or white sangria.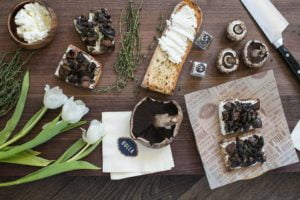 The Columbia is by far the most famous in Tampa for not only their tapas, but their history, their sangria, and their atmosphere. The Columbia is definitely a date night (or any night) go to. "Founded in 1905 by Cuban immigrant Casimiro Hernandez, Sr., the Columbia Restaurant is Florida's oldest restaurant℠, and the largest Spanish restaurant in the world." They have surely built up a reputation and they live up to it!
Their main location in Ybor has multiple rooms and levels. You can enjoy a flamenco dance show, reserve a room for a private event (such as a rehearsal dinner), or just take in the ornate decor throughout the restaurant while you dine. The Columbia also has two Columbia Cafes in Tampa – one just off of the Tampa History Center and the other at the Tampa International Airport. These Cafe's serve up a smaller menu of the same delicious food you can find at their main location. Trust me — if you haven't been, this needs to be your next date night!
Read our feature article —> The Columbia

Ceviche is the first restaurant that comes to mind when I hear the word tapas. The South Tampa location unfortunately closed it's doors in 2018, but Ceviche is still thriving in St. Petersburg and Orlando. If you couldn't make it to SoHo before the location's closing, head over to their location in St. Petersburg because this is a can't miss spot when it comes to amazing tapas.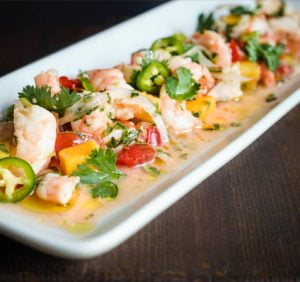 Vizcaya not only serves tapas, but they have a whole menu dedicated to it. They split this menu into a hot and a cold section, so you can get a mix of both or stick to your favorite. They also have a very long cocktail and wine list, so if you want a place that offers good tapas and great drinks, look no further.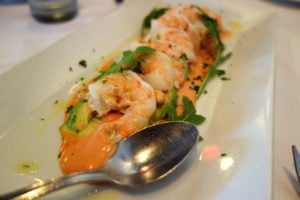 Casa Jimenez is best known for serving and selling a huge variety of wine, specifically Spanish wine, but they also have a great tapas menu. Their menu is not large, but offers great tapas to go with the wine. Everyone at Casa Jimenez is an expert and can answer just about any question you have. I love their tapas because most of them are centered around cheese and nothing is better than wine and cheese.