The Vans Warped Tour is making its way across the nation in one last, final cross country tour. Since 1995, this traveling music festival has been bringing in fans young and old to see their favorite rock and punk bands. This year, the 24th tour, will be the last. But don't despair because it's not over yet! If you want to see the Tampa Warped Tour before its too late, buy your tickets now. The much loved festival will be at the MidFlorida Credit Union Amphitheater on August 4th next month. Here's what you need to know to get yourself there.
You can still get tickets and make it to the final cross country tour at the Tampa Warped show! Buy your tickets from the Warped tour website here, or go directly to Ticketmaster. All tickets are general admission and cost $45 plus fees each. Several shows this year have sold out, so make sure to buy your tickets while you still can. Don't miss out on the second to last show of the last cross country Vans Warped Tour!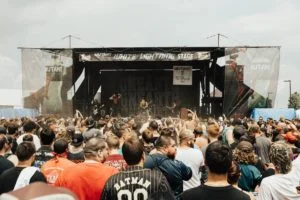 Each year, the lineup of bands and artists changes, with some bands staying the same while others are added or removed. This year, the tour will feature Warped Tour veterans including Simple Plan, Mayday Parade, We the Kings, The Maine and much more. There will also be newcomers who are joining the tour for the first time, including Grayscale, Unearth, Lighterburns, Story Untold, and more. The full lineup for the 2018 Vans Warped Tour can be found here. There is a total of 90 bands on the lineup, with a some only participating for certain shows rather than the whole tour. Additionally, there are a variety of local bands forming a lineup that changes per show. If you want to see a specific band or artist, make sure to check the lineup and find out whether they'll be at the Tampa Warped  show!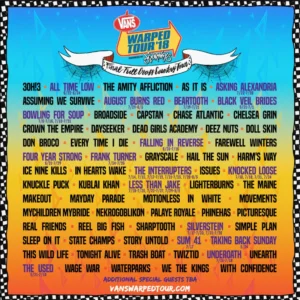 Music is never a bad idea for a date, especially when you have the same music taste. But if you want something less music related, how about a drink? Check out Cozy Coffee Houses in Tampa and St Pete Cocktails You'll Love for inspiration.
Feature Image Credit: vanswarpedtour.com