At first glance, this new addition to Water Street might look like your average grocery store. But take a closer look and you'll realize that nothing is actually edible, as every item is a work of art hand-crafted from felt!
This new immersive art installation, Lucy Sparrow's Tampa Fresh Foods, is the latest work of British artist Lucy Sparrow. On display through February 20, 2022 on Water Street in Downtown Tampa, this fully-functioning supermarket took over two years to create and holds over 50,000 hand-crafted artworks on its shelves. Grab a basket and shop around, as every item is available for purchase. Admission, however, is completely free!
This type of work isn't new for Lucy, as her first felt Cornershop installation debuted in London in 2014. In 2016, Sparrow was commissioned by the BBC to recreate the Crown Jewels in felt, in honor of the Queen's 90th birthday! The Vinik Family Foundation discovered her work, which led her to Tampa, and to her most ambitious project to date.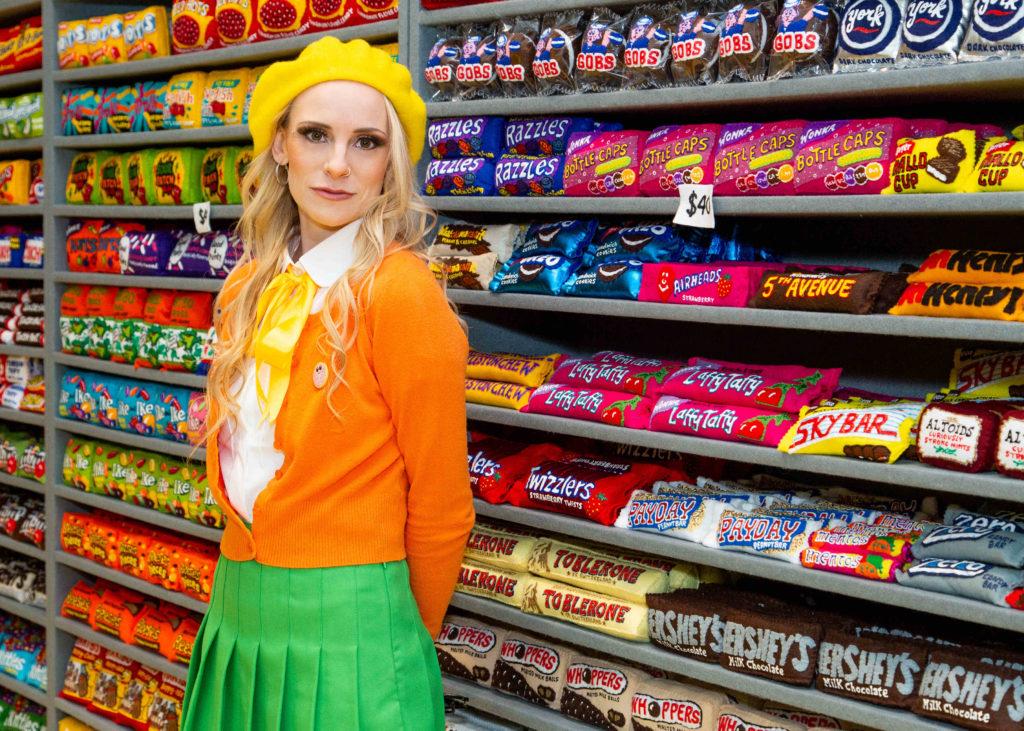 Tampa's Culture Can Be Felt Everywhere
Tampa was Lucy's muse for this project, inspiring her with its Cuban influences, fresh seafood, and vibrant citruses. You can find Tampa staples all throughout the store, including at the Cuban Sandwich station. Visitors can create their own Cuban sandwich using an assortment of felt meats, cheeses, breads, and condiments.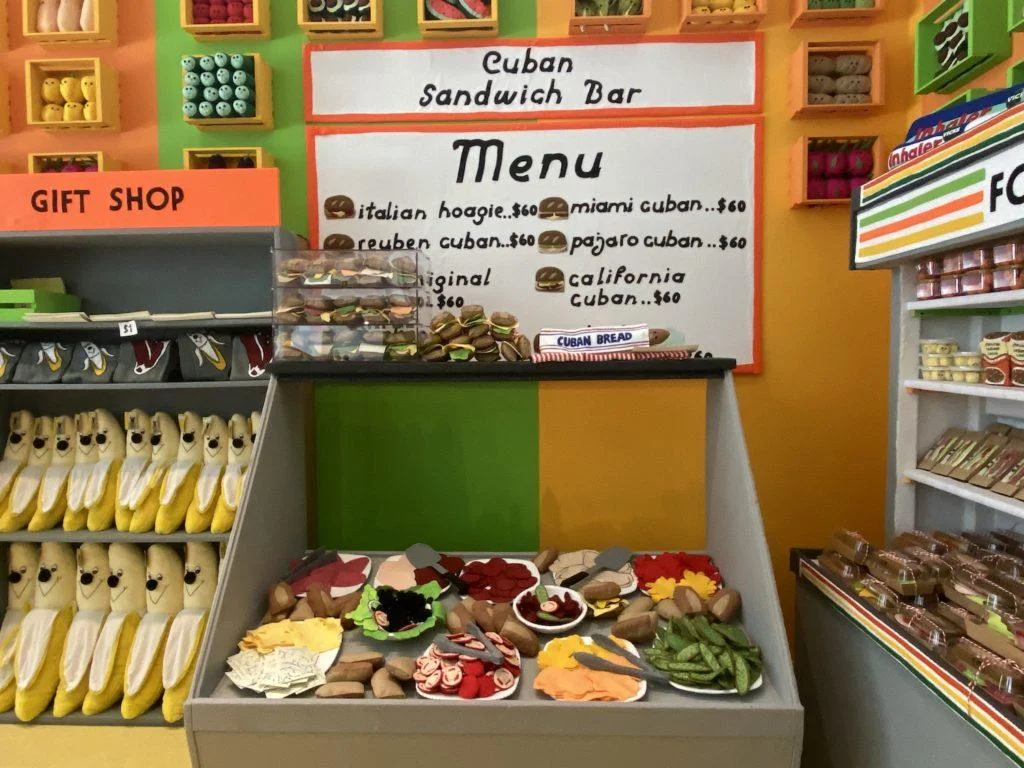 There is also a temperature-controlled walk-in humidor that features felt cigars. Sold individually or in hand-painted boxes, this is the perfect souvenir to take home for the cigar-lover in your life.
Right when you walk in, you'll find the produce section, filled with Florida-favorites like key limes and oranges. All of the fruits and veggies have adorable smiling faces that are guaranteed to make you smile in return.
The seafood counter features fish and shellfish such as shrimp, salmon, and crabs. Out of all the items in the store, Lucy said the lobsters took her the longest to create, but that they're her favorite in the exhibit.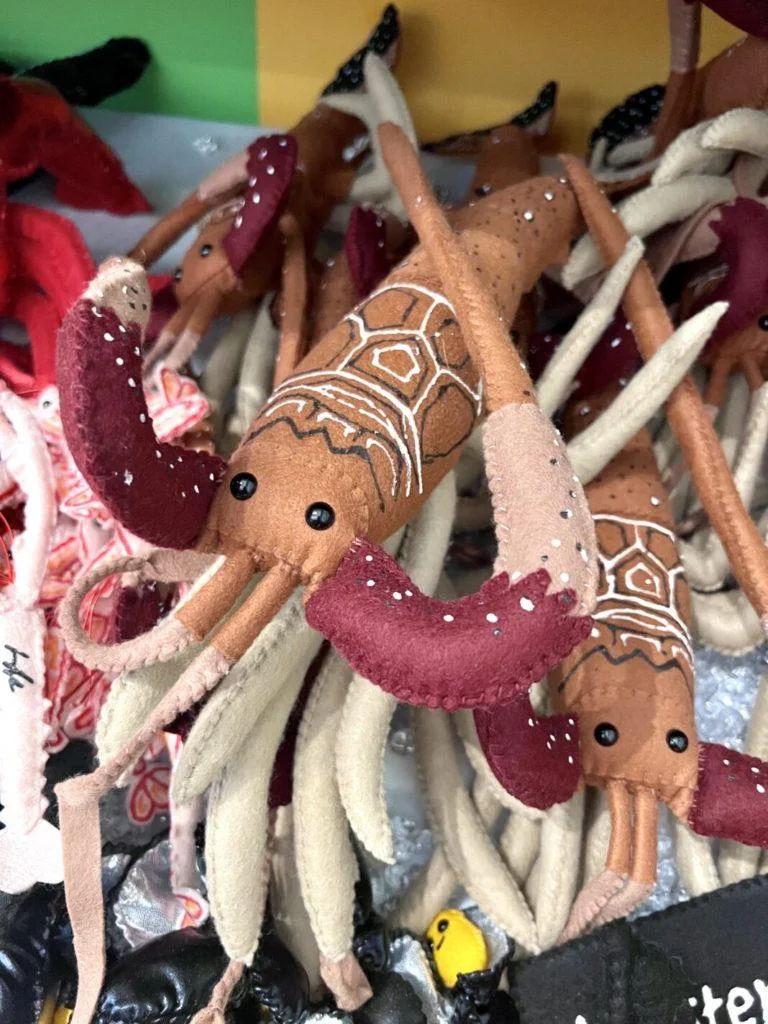 It's All in the Details
While walking around, it's easy to forget that everything is made of felt. Lucy's ability to recreate the logos and packaging on hundreds of different products is simply incredible.
When you walk in, you'll find a bakery section, complete with baked goods like cinnamon buns, muffins, and bagels. Closer to the registers, there's a "to-go" area where you can grab items including boxes of sushi, hotdogs, and sandwiches.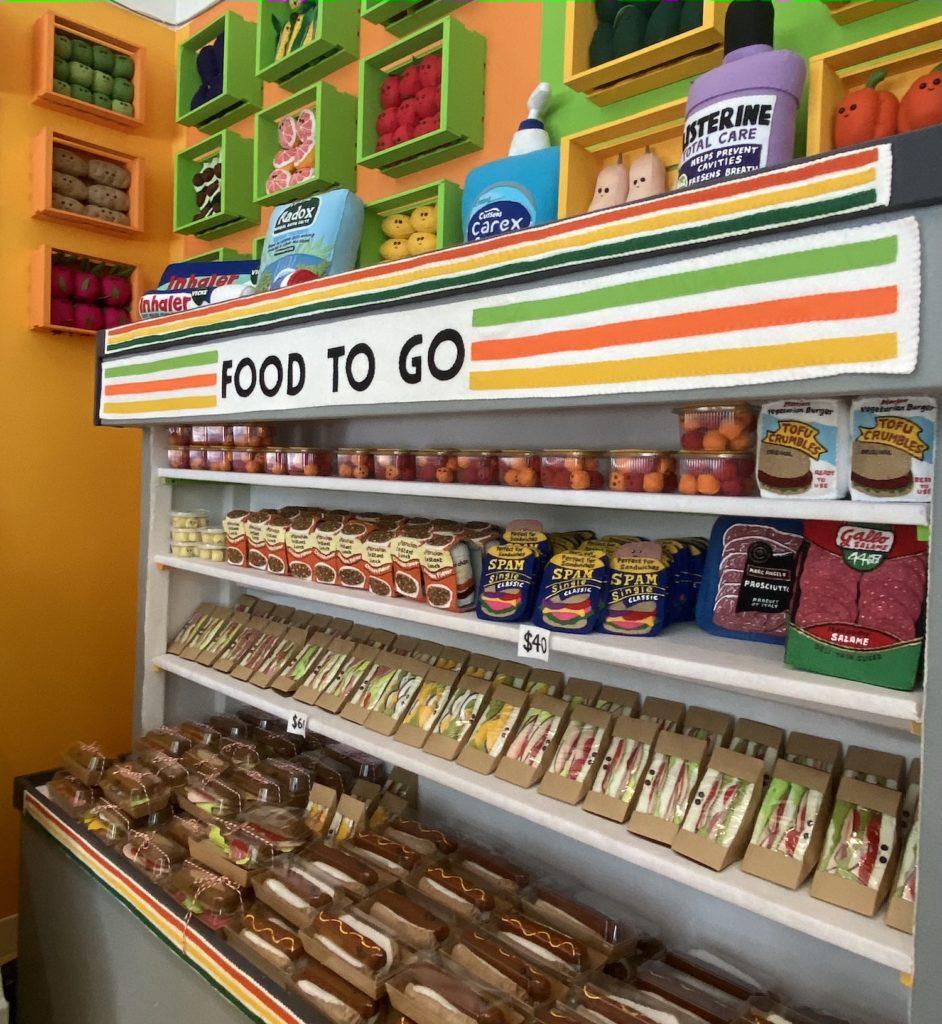 Just like in a regular grocery store, there's a "refrigerated" area with an abundance of soft drinks and dairy products, plus frozen foods like Hot Pockets, Ben & Jerry's pints, and French fries. In addition to the Florida-inspired seafood counter, you'll also find a meat counter and a deli display.
As you make your way through the aisles, take a moment to appreciate all the details. The shelves are packed with products that look so realistic you may forget everything is made from felt!
My personal favorite sections are the liquor aisle, the candy aisle, and the produce. I'm planning on going back to purchase a bottle of alcohol to keep on my bar cart! There are so many fun ways to display this art in your home, should you decide to take something home.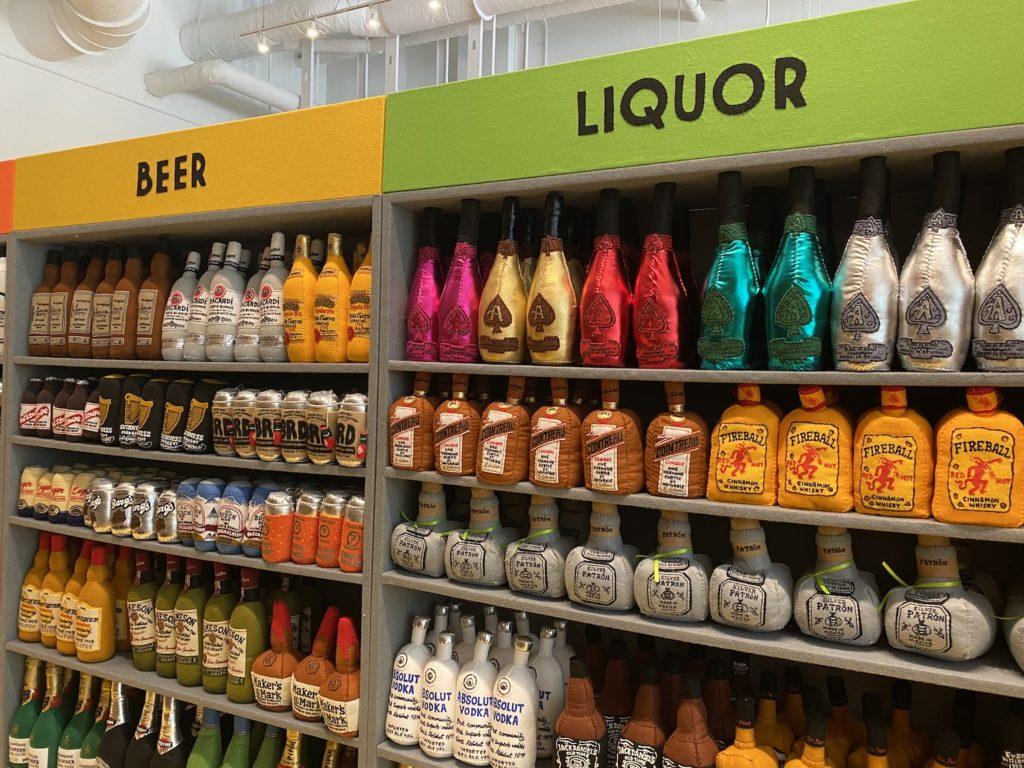 Tampa Fresh Foods Details
Tampa Fresh Foods is presented by the Vinik Family Foundation and the non-profit organization, Art Production Fund.
Where: 1050 Water Street, Tampa, FL 33602 (the Asher Residence building – look for the signs promoting Wagamama)
When: January 20-February, 20, 2022
Cost: Free to view. Items are available for purchase.
Parking: East Cumberland Parking Garage