Runners rejoice! With the new year comes a new list of local races – including the Publix Gasparilla Distance Classic in February. What's great about Tampa's upcoming race lineup is that there is something for everyone!
Perhaps your goal is to set a personal record or maybe one of your new year's resolutions is to run a 5K? There is certainly an array of races that will get you moving while also having fun. Run through courses such as wineries, obstacle courses, and even a baseball field!
So, start warming up and check out this awesome list of Tampa Bay races that you can sign up for this year.
Pre-Race Tips
Half-marathon = 13.1 miles; 15K = 9.3 miles; 10K = 6.2 miles; 8K = 4.97 miles; 5K = 3.1 miles
If you're a first time runner, check out a "couch to 5K" app to help you train properly.
Register early! Most races have early bird discounts. Some races also have a limited number of spots.
Go at your own pace! Do what feels comfortable for you and your body. Everyone runs at different speeds. Just crossing the finish line – whether you're first or last – is a huge accomplishment!
Not all sneakers are created equal – make sure you have the right type of shoes. Most athletic shoe stores can properly fit your feet for the correct sneakers.
Hit the pavement! Try to run outside, if possible. Running indoors can certainly help you train, but there is a difference in running on a treadmill vs. running on sidewalks and streets.
Now in its 45th year, the Publix Gasparilla Distance Classic (PGDC) in Downtown Tampa is one of the largest and most popular races in Tampa. Race options include a half marathon, 15K, 5K, 5K Stroller Roll and 5K Walk, 8K, and more. The race events span over an entire weekend beginning with the Health & Fitness Expo on Friday, February 24 and ending with the half marathon and 8K races on Sunday, February 26.
There will also be a separate family-friendly event on February 18, the Publix Too Good for Drugs Jr. Gasparilla Distance Classic. The Gasparilla Distance Classic Association is a not-for-profit organization dedicated to raising funds for youth charitable organizations and running programs in the Tampa area.
ABC Action News Health & Fitness Expo: Friday and Saturday, February 24-25
The Expo at the Tampa Convention Center is free and open to the public and is also where runners will pick up their race packets. In addition, it will also feature vendors offering the latest in running shoes, apparel, and medical breakthroughs and info to help you take charge of your health.
Visitors can also purchase 2023 PGDC gear featuring this year's mascot, Pepperjack the parrot! In an effort go greener, racers will receive a Goody Goody Virtual Race Bag that will include exclusive offers, coupons, giveaways, and more.
15K/5K/5K Stroller Roll/5K Walk: Saturday, February 25, 6:45am
The PGDC 15K will feature two rolling wave starts beginning at 6:45am.
The 5K will begin at 9:15am and will feature five wave starts (each participant's race number will be color-coded to the assigned wave start). There will also be a designated start for the Kellogg's 5K Stroller Roll and Kashi 5K Walk.
Half Marathon/8K: Sunday, February 26, 6am
The half marathon and 8K will feature one rolling wave start. The half marathon will begin at 6am and will include two staging areas (2 hours and under and 2+ hours) and the 8K will start at 9:15am.
For more information on any of the PGDC races, visit rungasparilla.com.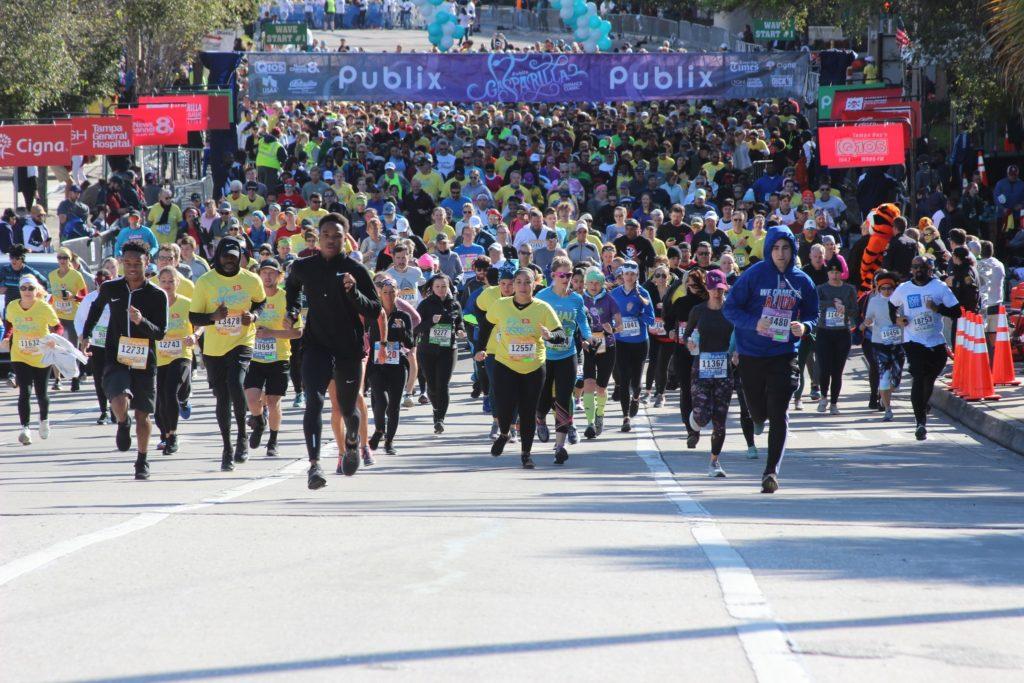 ---
More Exciting Tampa Bay Races to Check Out This Year!
Yankees Spring to Spring 5K & Fun Run
The 5K for K-12
42nd Annual Driscoll's Strawberry Classic
MacDill's Paws 4 Heroes 5K
Roar Through Ybor 5K and Fun Run
Keel Farms Wine Run 5K
TPA's 5K on The Runway
Tampa Fire 5K
MudGirl Obstacle Race
Tampa Beer Run
Bubble Run Tampa 5K
Foam Glow Race 5K
Sunday, February 19, 2023 at 8am | George M. Steinbrenner Field, Tampa
What would be cooler than racing around a baseball field, getting a view from the players' perspectives? The New York Yankees Sprint to Spring 5K & Fun Run will take place at George M. Steinbrenner Field and is perfect for all ages.
During this one-of-a-kind morning, participants will have a unique opportunity to gather together and celebrate the start of another baseball season. There will also be a virtual option.
Saturday, March 4, 2023 at 8am | University of South Florida, Tampa Campus
This inaugural 5k for K-12 is a fundraising event in support of K-12 teachers. The anticipated crowd of well over 1,000 Tampa Bay area teachers, students, community members, and education advocates will have the opportunity to run through the beautiful campus of USF Tampa.
The goal of this event is to make programs such as literacy, STEM, online learning, and equity free for practicing teachers. All proceeds benefit professional development opportunities for teachers! Options include a 5K, 5K Walk and Fun Run.
Saturday, March 25, 2023 at 7am | Temple Terrace Elementary School, Tampa
Hosted by Tampa Bay Runners, this family-friendly race benefits Meals on Wheels and Children's Dream Fund. The 15K, 10K, and 5K races are broken into two groups each – adults 18+ and students 17 and under. There will also be a one-mile fun run for all ages.
Saturday, March 25, 2023 at 8am | Gadsen Park, Tampa
The Southeastern Guide Dogs MacDill's Paws for Heroes 5K promises to be a fun event. The cost to provide a guide dog for a veteran with a visual impairment or a service dog for a veteran with post-traumatic stress disorder is tens of thousands of dollars, yet veterans receive these extraordinary dogs at no cost.
All funds raised will benefit the Paws for Patriots Program. On behalf of American heroes who have sacrificed so much, this program serves active-duty soldiers and retired servicemen and women with the respect and dignity they deserve.
Friday, March 31, 2023 at 7pm | Centennial Park, Tampa
"Roar" through the streets of Ybor at this evening race! This evening of fun, friendly competition is a celebration of the lives saved and improved through organ, eye, and tissue donation. The event will include food and beverages, photo opportunities, and other interactive activities for the whole family.
Saturday, April 1, 2023 at 9am | Keel and Curley Winery, Plant City
Love and wine are in the air! Head over to Keel Farms on Saturday, April 1, 2023 for an exciting love-themed event that features the scenic views of Keel and Curley Winery.
After the race, enjoy an assortment of locally produced wines. With registration options for all wine lovers, walkers and runners, this race is a sure thing for a great time!
Saturday, April 1, 2023 at 8am | Tampa International Airport
Going into its 9th year, the proceeds of the race benefit United Way Suncoast, a nonprofit organization that focuses efforts on community assistance, early learning and financial stability in the Tampa Bay region.
This year, the race will be held on runway 10-28. Participants will have the rare opportunity to complete a 3.1-mile race on a real airport runway alongside Fixed Base Operators and dormant aircraft.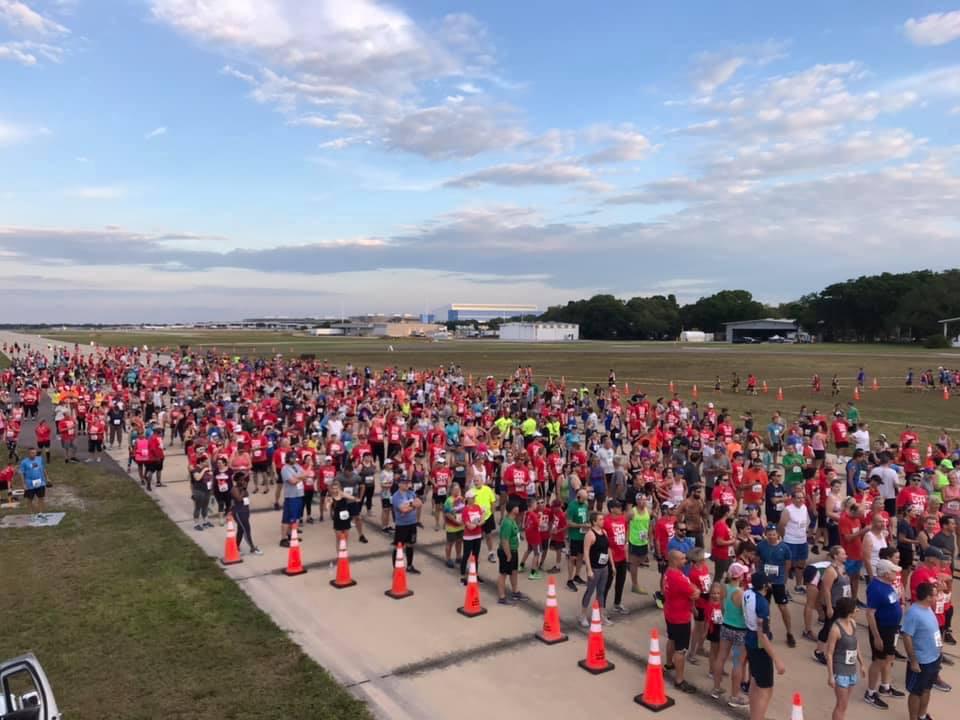 Saturday, April 15, 2023 at 8am | Tampa Firefighters Museum, Tampa, FL
Run with the firefighters for a great cause! 100% of the proceeds of this 11th annual Pediatric Burn Survivor 5K/1 mile Fun/Walk benefit Camp Hopetake, a week-long, free-of-charge summer camp hosted in Tampa for previously burned children of all ages.
This non-threatening atmosphere allows them to enjoy activities including going to Busch Gardens, Universal Studios, Disneyworld, Adventure Island, Tampa Bay Rays game, swimming, bowling, fishing, games, crafts, movies and more.
Saturday, May 13, 2023 at 7:45am | Little Everglades Ranch, Dade City
Enter into this uniting and empowering experience with over 17 obstacles. There is only one goal – run together stronger to remember it forever. Participants will face mud, obstacles and inflatables in an amazing atmosphere surrounded by women of all ages, all fitness levels.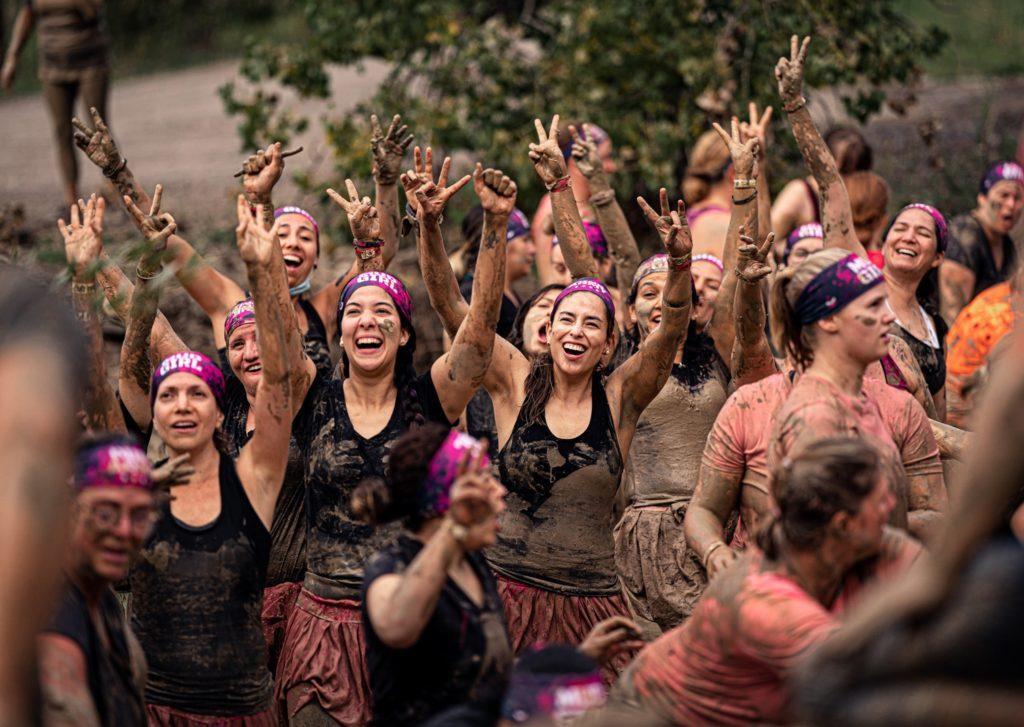 Saturday, May 20, 2023 at 8am | Al Lopez Park, Tampa
A not-so-traditional run in Al Lopez Park, with an amazing after-party. This race isn't about who's the fastest – it's about having fun and having a few beers along the course. Every .75 miles (approximately), you'll be treated to a specialty beer sampling. Once you've made it through the 5K course, enjoy the after-party with your choice of a 16oz beer.
Continue the party with music, drink, dancing, and awards. This race is for participants 21+ only.
Saturday, June 3, 2023 at 8am | Sun N' Fun, Lakeland
Feel like a kid again running through this 5K course filled with colorful bubbles! This race is great for all ages and promise to be healthy, safe, and a TON of fun!
Saturday, December 2, 2023 at 6:15pm | Sun N' Fun, Lakeland
Along the 5K running path you will find Foam Glow 5K Zones, which are associated with a designated color: orange, pink, or green. As the runners/walkers reach the Zones, they will run through different colored foams that Glows in the Dark under high intensity black lights! All products are 100% natural and non-toxic.
At the end of the race there will be a Foam Glow 5K after party filled with music pumping from the stage.
Races we're hoping will return for 2023: 
TBD | Al Lopez Park, Tampa
Run back in time during this totally radical 5K! The day promises to be a trip down memory lane and an experience to the most unforgettable decade. There will be 80's music playing all day. Dress in your best 80's outfit (including those teased-up hair styles!) as prizes will be awarded for male and female best hair, outfit and group coordination outfit.
TBD | Florida State Fairgrounds, Tampa
Runners will race through the fairgrounds around all the rides, exhibits, and concession stands! Participants will receive a fresh, deep-fried corn dog from SuperDog, the official corn dog of the Deep Fried Dash, along with other items from race sponsors at the end of the race. Runners can also participate in a virtual version of the race through February 19.
TBD | Al Lopez Park, Tampa
This family-friendly 5K features ice-cream and an amazing after-party. It'll also feature a kids 1-mile run and a baby/toddler crawl/walk. Proceeds help benefit John Hopkins All Children's Hospital. The after party will include multiple family activities such as dancing, kids face painting, music, awards and of course – lots of ICE CREAM!
TBD | Whiskey Joe's Courtney Campbell Causeway, Tampa, FL
This Easter weekend race benefits the Tampa Bay teen groups from Finishlines For Scholarships 501(c)(3). Participants 21 and over will receive a free Michelob Ultra after the race, and there will be a post-race free nacho bar party with great music on the beach at the tiki hut of Whiskey Joe's beginning at 9:30am, open to all friends and family. Options include a 10K, 5K, and Kids Dash Run.
TBD | Florida State Fairgrounds, Tampa, FL
Join one of the brightest and most fun 5Ks out there! This unique nighttime run allows participants to run through the Florida State Fairgrounds and glow in the dark as they run. Wear a white shirt or grab one of the Blacklight Run commemorative tees and get ready to GLOW. Proceeds from the race goes towards local children's charities.
TBD | Gadsen Park, Tampa
The 6th Annual L.O.U.D. Runners 5k and 1-mile fun run is sure to put you in the holiday spirit! Racers will receive a holiday-themed race shirt, finisher medal, and lots of holiday cheer. Stay after the race and you may also win one of the many great prizes being given away. Encouraging physical activity in children is important to the L.O.U.D. (Lifting Others Up Daily) Runners of Tampa Bay. To support that belief, all children under 16 can run the mile race for free and will receive a finishers medal.
Feature image credit: Publix Gasparilla Distance Classic