Are you new to Tampa? Or looking to experience what it's got to offer in a new way? If so, this is your chance. Here is a Tampa Bay Must Do List for you to explore. You can head to areas around Tampa, St. Pete and Clearwater and discover some of Tampa Bay's coolest, more obscure attractions with your favorite person.
Check out the Tampa Bay Must Do List
Take pictures at murals
The famous City of Tampa postcard mural is a perfect spot for a photo op! Around Tampa, you can find murals, including this one, to take pictures and memorialize your relationship. You can try visiting the "Stay Curious" mural at Poe Garage, the "you are beautiful" wall mural next to Green Lemon, or any of Tampa Bay's other stunning murals with your date to appreciate the art and get a nice picture. Find Tampa murals here.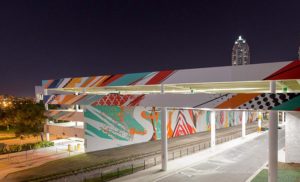 Picnic at Vinoy Park
Springtime is upon us, meaning it's the perfect time to have a nice picnic next to the beach. At Vinoy Park, you can bring  blanket, set up a picnic spot on the grass, and spend time together. If you look to the ocean, chances are you'll even see a few dolphins swimming by. This is the perfect relaxing must do activity on the list, so don't miss out!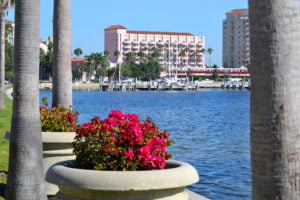 Visit Central Arts District
More murals! If you liked seeing Tampa's murals, consider taking a date to the Central Arts District in St. Petersburg to discover all the different murals. There's so many of them, you'll be kept busy for quite a while as you try to find your favorite mural. For a list of the murals in the Central Arts District as well asin surrounding areas in St. Petersburg and Clearwater, click here.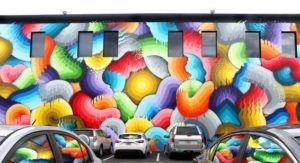 Do you love craft beer? If so, visiting some of the almost 50 breweries on the Tampa Bay Ale Trail is a must! You can taste the best beers from some of the greater Tampa area's most loved breweries. All you need is the Tampa Bay Ale Trail passport to collect stamps and work toward incentives. Also, getting a stamp at a brewery means that on your next visit to that same brewery on a different day, you can get a BOGO pint of beer.
For beautiful views and a another check off the must do list, head to Pier 60 in Clearwater. Here you can enjoy the ocean views while fishing, eating, or enjoying the nightly festivals including artisans and crafters. If you go early enough to watch the sun set over the ocean, you'll see why this belongs on our Tampa Bay must do list.
Feature Image Credit: tampagov.net/murals