The new destination for tantalizing treats and unique eats is Seminole Heights. This historic neighborhood was known previously for its many early 20th century bungalow homes and historic buildings. Amongst charming homes are hidden gems that are perfect for couples seeking quality eats and unique bites.
Take home authentic Cuban bread from Maurecio Faedo's Bakery where the "Hot Bread" sign let's any passerby know that the Cuban bread is fresh out of the oven. Faedo's also offers baked goods like bucket breads, pastries, and doughnuts.
If you're looking for something as sweet as your date, visit Revolution Ice Cream for dessert. Revolution Ice Cream pairs homemade flavors and local art in a hip ice cream parlor. Sample unique flavors like goat cheese habanero, blueberry muffin tops, and vanilla icecream with bacon brittle.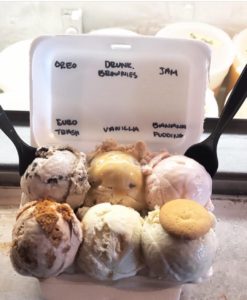 If you're still craving a frozen treat, Bo's Ice-cream is a heights classic. This family owned institution has been around for over 60 years and serves up old-fashioned milkshakes, banana splits, and dip-cones.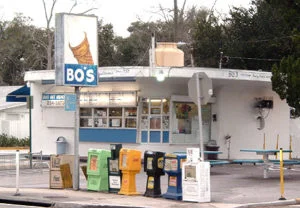 For the more low-key couples, there are countless coffee shops such as Jet City, The Blind Tiger and Spaddy's. Each provides unique atmospheres both indoors and out as well as baked goods and breakfast to pair with your cold brew, cappuccinos, and cup of joe. Jet City puts an emphasis on espresso drinks while The Blind Tiger is known for its selection of teas. Make sure to try an iced Americano at Spaddy's!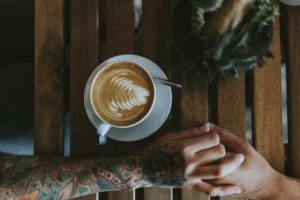 Take a short walk down Florida Ave to Tampa's premier bottle shop, Jug and Bottle, which boasts 500+ bottles, 6 rotating taps, and growlers. While Jug and Bottle specializes in beer, customers can also peruse their wide selection of fine wines.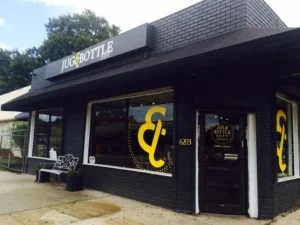 This biscuit house is new to Seminole Heights but is quickly becoming popular due to handmade from scratch biscuits. Pair your biscuits with homemade honey butter and locally crafted jam. Try the unique flavors like cheddar guava and fresh rosemary and lavender.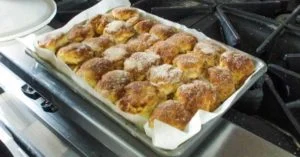 Feature photo credit: hhstoday.com