Take a trip down memory lane on date night by making plans to visit one of many Tampa Bay iconic eateries.
Columbia Restaurant – Ybor City
If you've lived in Tampa for any length of time, you know about the Columbia Restaurant located in historic Ybor City. If you're new to town, add this landmark restaurant to your list of dining experiences as it has the distinction of being the oldest restaurant in Florida.
Family-owned since 1905, you can't miss seeing the building with its exterior mosaic tiles. Once inside, you'll be steeped in history and your senses will be treated to visual beauty and aromatic delights. Beautiful architecture, traditional Spanish cuisine, fresh-made Sangria, and authentic Flamenco dancers performing while you dine is Columbia's idea of fine dining in a family-friendly atmosphere.
The Flamenco dance shows are a colorful sight to see. You can choose your reservations from several showtimes available Monday – Saturday. A cover charge is required per person. Columbia is open daily for lunch and dinner, opening at 11am Monday – Saturday and 11:30am on Sunday.  columbiarestaurant.com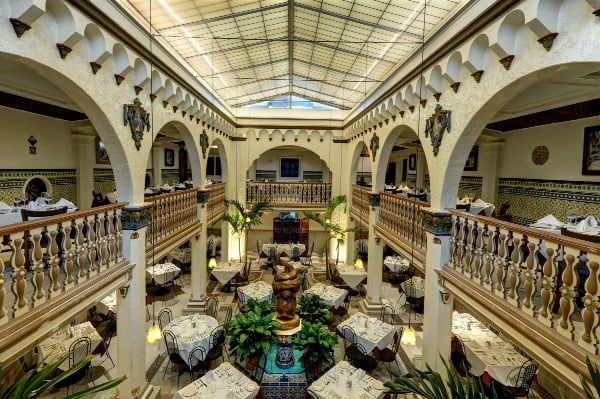 Bern's Steak House
In 1956, a fine dining establishment known as Bern's Steak House made its debut on South Howard Avenue. The original structure started out as the Beer Haven Bar run by Bern and his wife, Gert. Through the years, the couple purchased adjoining buildings and turned the business into Bern's Steak House with its eight stunning dining rooms.
Along with elegant ambiance, enjoy prime steaks, 21 choices of fresh caviar, locally grown vegetables, and selections from one of the largest wine cellars on the globe.
Dinner is served from 5pm to 10pm Sunday to Thursday, and 5pm to 11pm Friday and Saturday. If you're interested in 50 dessert choices or over 1,000 dessert wines, enjoy the cozy confines of the Harry Waugh Dessert Room open Sunday to Thursday from 6pm to 10:30pm and Friday and Saturday from 6pm to 11:30pm. Reservations are strongly recommended. bernssteakhouse.com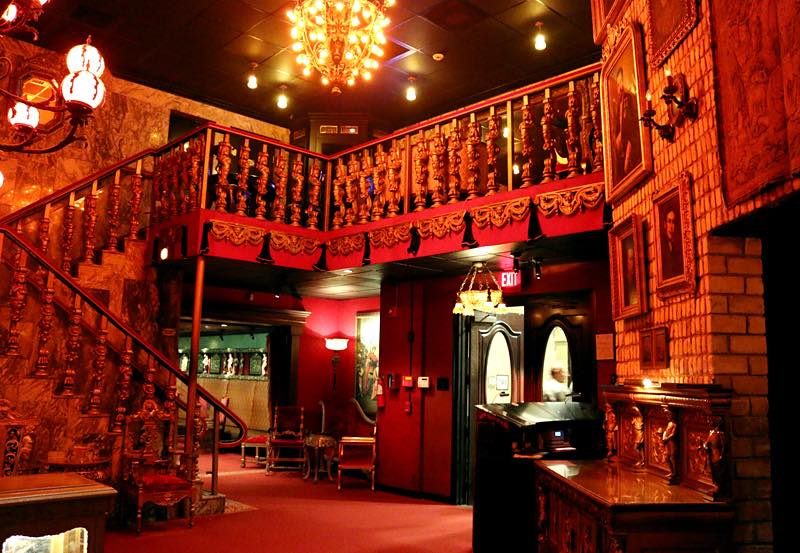 Goody Goody
If you're in Hyde Park Village, take your appetite to Goody Goody. This is another of Tampa's iconic restaurants that put an indelible mark on the city's history. Opened originally in 1925 on Grand Central (Kennedy Blvd), a new location opened on Florida Avenue in 1930. The restaurant was known for its burgers, pies, memorabilia, mementos, and excellent wait staff.
In 2005, after 80 years as a local's favorite, the restaurant closed but recently re-emerged under new ownership on Swann Avenue. You can't miss it since the original Goody Goody sign stands tall and proud, pointing the way to excellent down-home cooking.
The interior is bright, light, busy, and fun, blending the past with the present. The menu is diverse whether you stop for breakfast, lunch, or dinner. Choose from signature items such as the fried chicken omelet, biscuits and gravy, sweet potato pancakes, the original Goody Goody burger featuring secret sauce, grouper plate, southern fried chicken, and more. Be sure to save room for a slice of freshly made pie.
Goody Goody is open Sunday through Thursday until 9 pm. and Friday and Saturday until 10 p.m. Breakfast is served all day, Brunch on weekends only and you can order to go. goodygoodyburgers.com
Mel's Hot Dogs
No matter where you're headed to or coming back from, a visit to Mel's Hot Dogs is guaranteed to refuel your system with delectable Chicago style dogs.
Since 1973, when satisfying the craving for a plump, juicy, hot dog was on the agenda, this was the place to go, and still is. Situated in a vintage WWII structure, you'll not only step back in time, but you'll also experience the genuine atmosphere of a family-friendly restaurant where good food, fun, and service remain the goals.
Hot dogs are served on fluffy steamed buns with more than a thousand toppings. Whether you want a traditional Chicago dog, slaw dog, chili dog, or corn dog, Mel's serves it up just right. If your taste buds are craving something different, Mel's also serves burgers and Italian sausage sandwiches. Plan a visit between 11pm and 8pm Monday-Saturday. melshotdogs.com
Bo's Ice Cream
Delighting kids and adults since 1954, Bo's Ice Cream is a Tampa staple. This popular treat location is the oldest ice cream shop in the area and has seen generations of kids, parents, and grandparents stopping by for a creamy cone, chocolate ice cream sundae, flavorful shakes, refreshing frozen sherbet, or the number-one selling treat: the upside-down banana split.
The shop is the same as it was in 1954 except for an added drive-thru window. Outdoor seating is limited, but you'll see folks standing around or sitting in their cars enjoying their favorite flavor.
Tampa Bay Iconic Eateries Feature Image Credit: Columbia Restaurant
For more dinner ideas check out our EATS page.