If you're familiar with the Tampa restaurant scene, then you know many new restaurants pop up virtually every month. With this scene always expanding, it's easy for restaurants to get lost in the shuffle. However, that is not the case with Olivia, one of Tampa's newest and most popular Italian Restaurants. If you haven't visited Olivia, you should!
Olivia is located on Swann Avenue in South Tampa. The restaurant is beautiful, modern, and sleek bringing that South Tampa style in every aspect of the hot spot. Olivia offers all of the modern Italian flares you could want while also infusing the authentic flavors of tradition. The menu is inspired and led by Chef Chris Ponte and his family, naming the restaurant after his daughter, Olivia. When you dine here, you get a taste of both northern and southern Italy with a contemporary twist.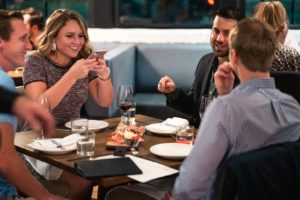 At Olivia, they only offer dinner with the menu split into 8 different sections. At the top of the dinner menu, you can order off the Cicchetti section! Menu items include Cacio E Pepe, Olives, Pepperdew, Raw Oysters, and Maine Lobster. Check out their Charcuterie section where you can choose from Prosciutto, Salumi, Formaggio, and Mozzarella boards. Next, enjoy the Insalata and Antipasto menu with options such as Chicken Meatballs, Winter Kale, and more!
Their pizza list is pretty extensive with Margherita Pizzas, Heirloom Tomato Pizzas, and more. Following this menu is the Pasta menu…Yep. A pasta menu with Gnudi, Black Linguini, Tomato Bucatini and more. As the menu begins to wind down enjoy the Butcher Cut for two, Contori menu with Broccoli Rabe, Parmesan Potatoes, and more. Finally, the Secondi Menu features Halibut, Scallops, Chicken Milanese, and so much more. Is your mouth watering yet?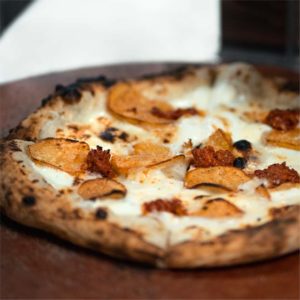 The Drink menu is split into two sections: "Drinks" and "wines". On the Drinks menu, they have both Italian and American options. Check out the Sicilian Lemonade with Stoli Vodka, Sicilian Lemon, and Limoncello – Yum! The wine menu is just as extensive ranging from light wine such as Pinot Bianco all the way to fuller Italian wines such as Cab-Franc & Cab!
The next time you're looking for an Italian date night, try Olivia!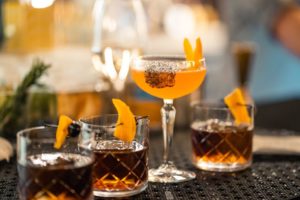 Featured Image Credit: Olivia Facebook