Looking for a restaurant to accommodate an intimate group for a special occasion? Tampa has plenty of restaurants with perfect private dining spaces to bring together a handful of your favorite couples to celebrate. Check out our guide of favorite places to help you find the perfect spot for your tastes, budget and group size.
Hidden away behind an enormous wooden door, you'll find Ava's cozy and warm private dining room. This SoHo Italian spot is known for its Neapolitan pizza and decadent pastas. Rooms can be rented from 10am-4pm Monday-Friday.
Occupancy: The smaller room holds up to 12, a larger room has space for up to 30.
Cost: Limited menus range from $50-$150 per person.
How to reserve: Fill out the online form and someone will get back to you.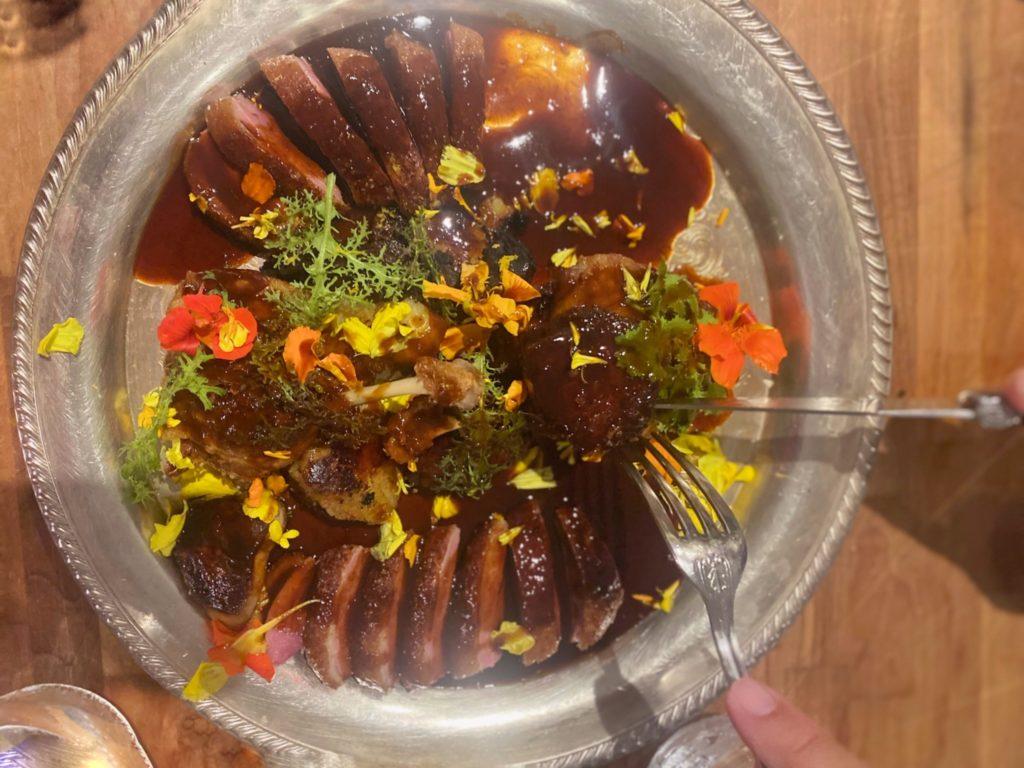 Rocca has taken Tampa's dining scene by storm and there is no better experience in the house than that of The Oficina – a chef's table situated right in the kitchen. Take in the bustling energy of a busy kitchen while enjoying an incredibly fun night with friends. Or for something a bit more exclusive, you can rent their fully private room, the Cenetta.
Occupancy: Oficina up to 8 people/Cenetta: up to 16
Cost: Oficina: $1,000 minimum food purchase/Cenetta: $2,500 minimum food purchase
How to reserve: Call 813-906-5445
Bulla has quite a few options for private gatherings, from the smaller Sevilla room to the Luna Lounge rooftop bar designed for up to 105 guests. The tapas-style menu is perfect for a shared meal amongst friends.
Occupancy: Up to 20 people for the Sevilla room.
Cost: Group dinner menu pricing ranges from $55 to $70 per person, with drink packages available for an additional fee
How to reserve: Call 813-853-5937
Meat Market has several options for groups, but our favorites are the private dining room and the chef's table. Located right behind the bar area, the private dining room seats up to 16. The chef's table brings you directly in the middle of the dining room, right in front of the kitchen. This table embodies the energy of this busy restaurant and seats up to 15 guests.
Occupancy: Varied spaces to choose from for occupancy from 8-65.
Cost: The group dining minimum is $175 per person.
How to reserve: Fill out your information here and Meat Market will get back to you on details.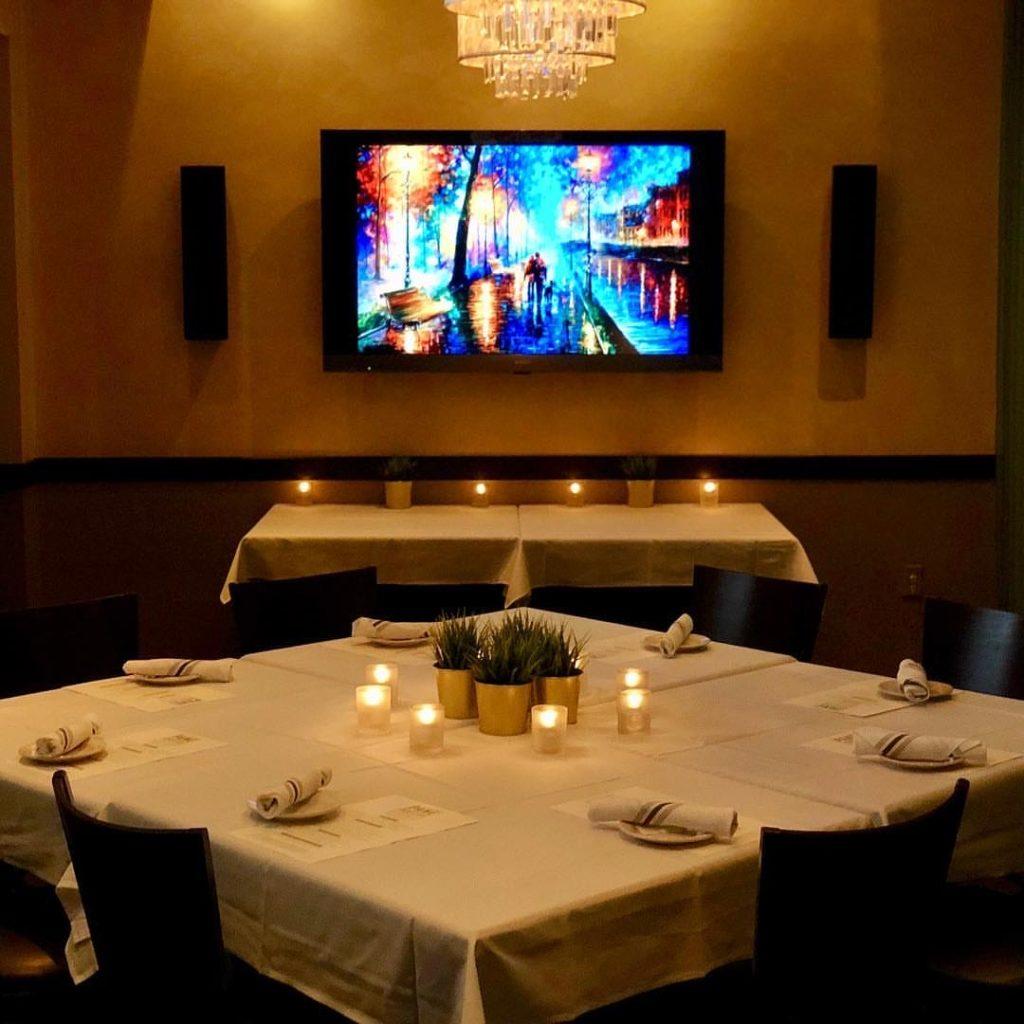 Pane Rustica's smaller space is true private dining – nearly soundproof with curtains to provide total separation from the rest of the restaurant. The staff is happy to create a custom menu just for your group, making this a great option for a unique and specialized dining experience.
Occupancy: Blue Room: 8-16 people/ Venetian Room: 35-40
Cost: Varies by day of the week and time of day and included minimum server gratuity. 
How to reserve: Call 813-902-8828.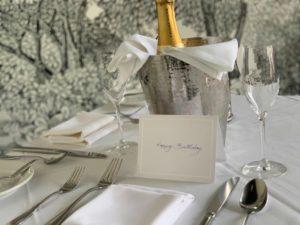 We love The Minaret private dining space at the legendary Mise en Place. Even after 35 years, Chef Marty Blitz keeps the menu modern and fresh with an impeccable wine list. A recent renovation made the restaurant atmosphere better than ever and there are a few different spaces to choose from, no matter how large your party size. 
Occupancy: Varies
Cost: Varies
How to reserve: Fill out your information here.