By Johora Warren
Raise your hand if you love a good movie date!
Now, keep your hands raised if you simply LOVE paying those astronomical movie theatre prices!
I think I'm correct in assuming most, if not all hands went down.
Don't get me wrong, the movies is a magical place. I enjoy choosing a comfy seat, (some theatres even have chairs that RECLINE now) munching on some buttery (albeit stale) popcorn, sipping on a coke much too large for one person and escaping reality for 2 hours or longer. Sure, I enjoy reading a juicy novel, but as a mom of not one but TWO toddlers, my time and attention is incredibly short. Watching a movie is the perfect escape from reality that also gives many opportunities for me and my husband to dialogue about plot points other than those within Game of Thrones. #houseanythingbutCersei
With highly anticipated blockbusters such as Avengers: Endgame, The Lion King live action and Frozen 2 coming out this year, you might be wondering how you can possibly view these films without having to take out a second mortgage.
Well. Let me tell you: THERE IS A WAY!
Actually, there are a few ways to see ALL of these movies without breaking the bank OR having to smuggle in snacks in your largest purse. (This is a safe space, you can admit it!)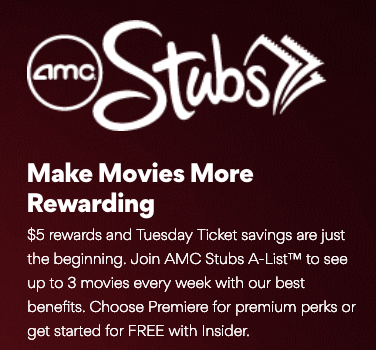 If your schedule is somewhat flexible, an amazing option that some theatres offer is a reduced ticket price for certain days of the week. For example, AMC theatres offers $5 ticket prices on ANY movie (including new releases) all day, every Tuesday. Additionally, AMC theatres offers a $5 combo at their concession stand that includes a small popcorn and drink. My husband and I have now implemented a Tuesday date night where we can watch a movie we've been wanting to see AND enjoy a sweet treat for the low, low price of $20 total! This is a great way for us to be intentional about dating within our marriage, doing something we both love and not have to worry about any financial stipulations.
Listen. NOTHING comes between us and our Tuesday movie date night because we simply can't afford it to!
A few other theatres have begun to follow suit to remain competitive. Cobb Grove 16 in Wesley Chapel has also implemented a $5 movie deal on Tuesdays. It's nice to have options just in case the showtimes at one theatre work better for us. Goodrich Theatre in Riverview has $6 tickets, also on Tuesdays. (Sometimes we'll "go wild" and take advantage of this, justifying the extra $1 because their reclining armchairs are to die for!)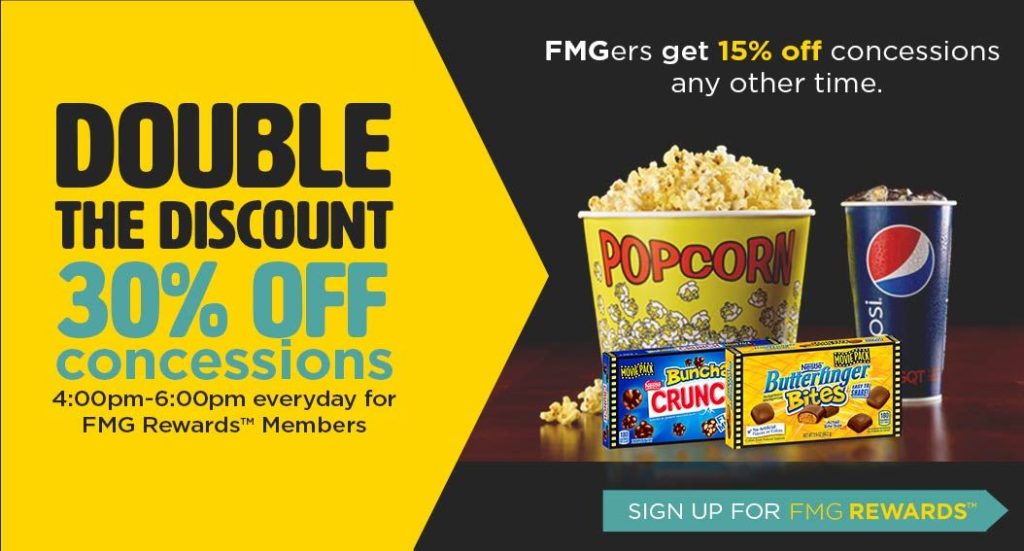 Another way to enjoy the movies for those times when Tuesday just won't work is to see if your local theatre has a rewards program. I repeat. JOIN ALL THE PROGRAMS. Most of the programs are free and take minutes to join! Every time you make a purchase at the theatre, you are given points which can go towards free popcorn, drinks, even movie tickets. Birthday incentives are usually included as well! This is a great way to at least earn a free item or two on the few occasions when you must pay full price. (I'm looking at you, Thursday night showing of Avengers: Endgame!)
To take advantage of the AMC $5 movie deal, you must be an AMC Stubs Insider reward member. (Free to join) There are two other AMC Stubs memberships that cost to join but have more perks! Goodrich Theatres also requires a rewards membership to take advantage of their "Thrifty Ticket Tuesday" deal. (FMG Rewards is also free to join)