July is here! Although many of our favorite monthly events have gone virtual for our safety, there are still lots of ways to connect with your honey. Virtual Zumba, a free screening of Monty Python & The Holy Grail, and The Parking Lot Social are some of our favorite events in Tampa Bay for July.
Note: The City of Tampa as well as Hillsborough County have recently issued emergency executive orders requiring face coverings when out and about, which you can read more about here and here. As always, we urge you to keep your distance, wear a mask, and sanitize/wash hands as often as possible!
July 1 – 5
Virtual Coffee with a Curator
Wednesday, July 1, 10:30-11am
Virtual Event
This talk will survey a selection of the most memorable symbols found in Dalí's art, and demonstrate how he uses these symbols to create a personal language and an iconic brand. From crutches to ants to melting watches, understanding Dalí's symbols allows a deeper experience of his art. Visit The Dalí Museum's YouTube channel at 10:30am to discover the rich world of Dalí's art.
FREE
Cycle For Charity with Soho Cycling
Wednesday, July 1, 6:45-7:30pm
Join in for a safe, outdoor exercise experience all for a good cause! Armature Works partnered up with Soho Cycling Studio for Cycle for Charity. Every Wednesday, Soho Cycling will be leading a cycle class on the Armature Works Pier with proceeds going to charity. This week's charity partner will be The Spring of Tampa Bay. The Spring has had a mission of preventing domestic violence in our community for over 30 years.
$25
Rock The Park's 10th Anniversary
Thursday, July 1, 7-9pm
Virtual Event
Tune in for the 10th Anniversary of Rock the Park, live-streamed from a special location to your best seat in the house! Rock the Park Tampa is typically held at Tampa's Curtis Hixon Waterfront Park on the first Thursday of each month. Keeping in mind social distancing guidelines, they are continuing to bring a live musical experience via a LIVESTREAM from an awesome location.
FREE
Riverview Food Truck Rally
Friday, July 3, 6pm
Summerfield Crossings Golf Club
Food trucks, bars, music, vendors, and more!
FREE admission and parking; food and drink prices vary
4th of July Eco Tour
Saturday, July 4, 11:30am-12:45pm
13090 Gandy Blvd N, St Petersburg
One of Urban Kai's experienced instructors will guide you through a variety of habitats in hopes of seeing some of our unique wildlife. The paddling trail provides an up-close look at these amazing ecosystems and seagrass beds. Board rental includes a paddle, leash and life jacket.
$45
Fourth of July Cruise
Saturday, July 4, 4:30-10pm
Celebrate the stars and stripes on the water with a spectacular 4th of July Dinner Cruise! This 2-hour cruise includes a select open bar, choice of entrée, DJ entertainment including patriotic favorites and fun games for the whole family.
$64.95
Virtual Yoga in the Park
Sunday, July 5, 6pm
Virtual Event
TPD's weekly Yoga in the Park class is now virtual and will be streamed live from the Lucky Cat Yoga studio in Tampa Heights. Take time to slow down and take care of yourself for this free one-hour class. Weekly classes will be posted on the Yoga in the Park Facebook page every Sunday at 6pm.
July 6 – 12
Ybor City Saturday Market
Online
Ybor's weekly Saturday Market can now be found online! YborMarketOnline.com was created to help vendors sell your favorite products while social distancing.
Prices vary
Virtual Zoomba in the Park
Tuesday, July 7, 6pm
In partnership with the Downtown YMCA, instructor Meagan Simmons leads all ages of attendees in Zumba, a Latin-inspired dance and cardio workout you can do at home! Check their Facebook page every Tuesday for the Zoom link to our weekly class at 6pm.
New & Noteworthy Book Club: Little Eyes by Samantha Schweblyn
Tuesday, July 7, 6:30pm
Virtual Event
Oxford Exchange hosts a monthly virtual book club highlighting New and Noteworthy books. July's selection is Little Eyes by Samantha Sweblyn.
FREE
Summer Friday Flick: Monty Python & The Holy Grail
Friday, July 10, 7-9pm
Carrollwood Cultural Center
The Carrollwood Village HOAs will present a Summer Friday Flick with a free screening of Monty Python & The Holy Grail. Healthy snacks and beverages will be provided. Admission is free and reservations are not required. The screening will be held indoors.
FREE
North Tampa Market
Saturday, July 11, 10am-2pm
Carrollwood Cultural Center
This market supports 70+ vendors selling what's made in Tampa Bay. Find a vast variety of fresh produce, plants, farmed eggs & meats, baked goods, artisan products, lunch bites, local art, hand crafts and more. The event is great for all ages and dog friendly, and also features local live music.
FREE
Yoga in the Park is BACK!
Sunday, July 12, 10:30-11-30am
Julian B Lane Riverfront Park
Donation based yoga flow class in the park. Donations go to help fund the weekly ongoing class. Come stretch with us at a new beautiful park under a large shaded tree, plenty of parking, all levels are welcome.
FREE; donations encouraged
July 13 – 31
Virtual Zoomba in the Park
Tuesday, July 14, 6pm
In partnership with the Downtown YMCA, instructor Meagan Simmons leads all ages of attendees in Zumba, a Latin-inspired dance and cardio workout you can do at home! Check their Facebook page every Tuesday for the Zoom link to our weekly class at 6pm.
OE Book Club
Tuesday, July 14, 6:30pm
Oxford Exchange
Head to Oxford Exchange for their monthly book club! Wine and Lite Bites are included in the ticket. July's book is If on a Winter's Night a Traveler by Italo Calvino.
$28
The Parking Lot Social
July 15 – 19
Raymond James Stadium
This drive-in event will feature a carefully curated mix of new and classic entertainment concepts that everyone can enjoy including drive-in movies, car-a-oke, food trucks, a silent disco, and more.
$39-59
Read our post about this event here!
Irish & American Whiskey Tasting
Thursday, July 16, 6-7pm
VOM FASS Wiregrass; 28249 Paseo Dr. Suite 110, Wesley Chapel
The art of Whiskey making has cross-continent and expand flavors beyond imagination. Enjoy a special evening of Irish Whiskey vs. Bourbon, and American Whiskey; include small bites for pairing, surprises, and more.
$35
3rd Thursday Tampa
Thursday, July 16, 6-10pm
Grand Central at Kennedy
This event is a gourmet Food Truck event featuring Live Music and Cocktails provided by the Pour House Tampa. Located on Madison Street at Grand Central at Kennedy in the center of the Channel District of Downtown Tampa!
FREE, food and drink prices vary
Busch Gardens Summer Nights
Weekends; July 17 – August 16
Busch Gardens
Feel the spark after dark at Busch Gardens' Summer Nights, featuring a NEW laser and fireworks show, tasty seasonal eats, and extended park hours to coast through the night on Florida's best thrill rides every Friday, Saturday and Sunday from July 17 to August 16.
Included with park admission. Food and beverages available for an additional charge
Wine Country Pacific NW (2-course) Dinner
Saturday, July 18, 7pm
Publix Aprons Cooking School (Shoppes of Citrus Park)
A tantalizing sample of Wine Country Decadence paired with Amazing Pacific Northwest Wines. Menu features Chili-Glazed Pork Tenderloin with Bok Choy Spiced Noodles, and Pan Roasted Salmon with Mushroom & Leek Risotto.
$25, 21+ only
Yoga on the Water
Sunday, July 19, 10am
13090 Gandy Blvd N, St. Petersburg
This gentle class will cater to all ability levels, whether it is your first time on a SUP or practicing Yoga or if you are a well versed yogi. The goal is to introduce you to a fun, playful experience while receiving the amazing benefits of SUP and Yoga.
$30
Virtual Magic Show and Dinner
Sunday, July 19, 7pm
Puff 'n Stuff Catering has partnered with world-renowned magician and motivational speaker, Kostya Kimlat, to bring joy, wonder, and togetherness to your home. Join in for an astonishing at-home experience that includes dinner and a virtual magic show. Enjoy a 60-minute virtual show with an exclusive teach-a-trick finale! Please place all orders by Thursday, July, 16th at 11:59pm.
$55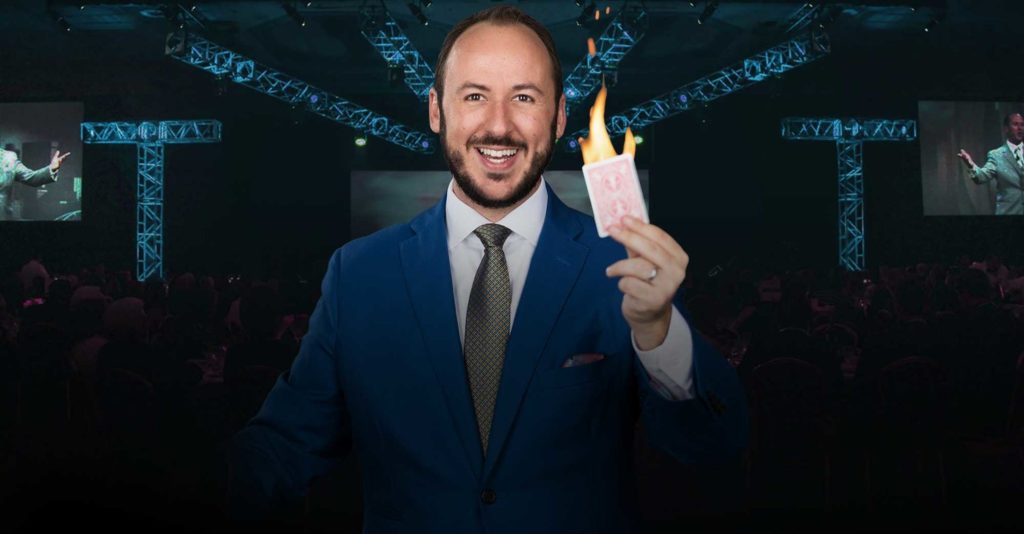 Virtual Zoomba in the Park
Tuesday, July 21, 6pm
In partnership with the Downtown YMCA, instructor Meagan Simmons leads all ages of attendees in Zumba, a Latin-inspired dance and cardio workout you can do at home! Check their Facebook page every Tuesday for the Zoom link to our weekly class at 6pm.
Couples Cooking: Korean Seoul Food
Thursday, July 23, 6:30pm
Publix Aprons Cooking School (Shoppes of Citrus Park)
The Korean culture is quite unique and food is much more than something to fill the belly. Menu includes Crispy, Double-Fried Chicken Wings, Corn Cheese, Budae-Jjigae (Spicy Sausage Stew), and Apple-Cinnamon Hotteok (Doughnuts)
$100 per couple
Couples Cooking: Using Your Noodle
Wednesday, July 29, 6:30pm
Publix Aprons Cooking School (Shoppes of Citrus Park)
Made so many ways from every corner of the world, come see how we work with this versatile creation. Menu includes Jade Soba Noodles, Singapore Rice Noodles, Egg Dan-Dan Noodles, and Veggie Crunch Salad.
$100 per couple
VIRTUAL TOURS AND EXPERIENCES
Let's Roam – Date Night at Home
These in-home scavenger hunts allow you to "choose your own date adventure" and help couples deepen their connection. All you need is your phone! The interactive Let's Roam app will present you with a series of challenges and questions ranging in difficulty and point value. Work through the challenges in any order and have fun.
Monthly subscriptions start at $14.99/month, or $19.99 for a one-time scavenger hunt
Morean Arts Center: Create with the Morean Arts Center Virtually
Enroll in classes such as photoshop for photographers or enjoy one of the two virtual tours available.
Virtual tours are FREE, classes are extra
On-Demand Classes & Workouts
YMCA of Greater St. Petersburg
Enjoy a number of complimentary virtual exercise offerings for those who want to stay active at home during this time.
FREE
Imagine our Florida's Virtual 5K
Run or walk at your own pace for this fundraiser benefiting Imagine our Florida. Once you sign up, you'll receive a link to self-report your time. You can run on a treadmill, around the block, or even out in nature. You have until December 31, 2020, to complete your run.
$25
17th Annual Save the Manatee 5K – Virtual
Run, walk, bike, swim, kayak, or hike your favorite course and receive the manatee t-shirt, finisher's medal, and race bib in the mail. All proceeds are donated to the Save the Manatee Club.
Florida Aquarium SEA-SPAN
The Florida Aquarium is allowing you to continue to "sea" what they're up to while the aquarium is closed. Check the aquarium's Facebook page for daily Facebook Live videos including stingray and baby gator feeding and a wetlands tour. Past broadcasts can be found here.
FREE
Tampa Museum of Art – Museum From Home
Tune in and learn new insights from artists, curators, and educators about the artwork at the Tampa Museum of Art. Through these engaging online educational activities, we present new ways to experience, connect, and create with TMA.
FREE
Virtual Tours
Busch Gardens Virtual Tours
Busch Gardens is taking you behind the scenes via their Facebook page with videos featuring everything from POV roller coaster rides, a virtual Serengeti Safari, and meeting the animals that call the park home up close and personal.
FREE
Audio Tour of Ybor City
Enjoy history from 15 notable points along Ybor City, including Columbia Restaurant, Centennial Park, and Tabanero Cigar Factory.
FREE
The Ringling's Museum from Home
The Ringling is allowing you to tour the Bayfront Gardens from the comfort of your home, view Art Chats, send a digital postcard, explore over 100 different species of trees using TreeKeeper, and more! You can also find Ringling archives, Ringling staff favs, and the object of the week posts on The Ringling's Facebook page.
Shine Mural Festival Virtual Tour
Explore St. Pete's multitude of murals from the comfort of your home via the SHINE Mural Festival Virtual Tour. The virtual tour allows you to see photos, watch videos and find out about the artist and the artwork.
FREE
Dalí Museum 360: Virtual Tour
The Dalí Museum is offering a free 360 virtual tour, which includes 360 viws of the gallery, community room, cafe, museum store, and the picturesque top floor.
FREE
Florida Holocaust Museum: Virtual Tour
The Florida Holocaust Museum is offering virtual tours available through their website. This virtual exhibit is a collaboration between The Florida Holocaust Museum and the University of South Florida's Tampa Library and Department of History. The goal of the project is to bring the historical and educational resources and the visual experience of the Museum's permanent exhibition to a wider audience and to preserve the content of the exhibition.
FREE
Tampa Bay History Center: Museum From Home
The Digital Heritage and Humanities Collections at the University of South Florida Libraries in partnership with the Tampa Bay History Center is using the latest in digital and mapping technologies to create a virtual presentation of objects, architecture, and museum exhibitions. You'll be able to see artifacts in 3D, tour exhibits, and watch a number of educational videos.
FREE
---
Want more date ideas? Here are some of our favorites:
Feature image credit: Urban Kai