First dates can be intimidating and scary. When you get the chance to go out with someone for the first time, it can be tough to figure out what to do. So, if you need a little help, here are some first date ideas that could help you plan the perfect day or night.
Check out these first date ideas
If you've never been to Vinoy Park in St Petersburg, you're seriously missing out! Lucky for you, a first date is the perfect chance to make that happen. At Vinoy Park, you'll be able to enjoy a wide expanse of green grass with ocean views that are perfect for a picnic. And if you're even luckier, you might even spot some dolphins zooming back and forth. The park is a perfect spin on the classic meal approach to dates, so it would definitely be a good way to start a potential relationship.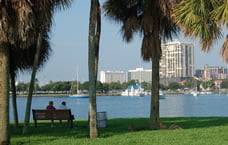 Go to a Craft Shop
Regardless of whether it's painting acrylic, watercolor, glaze or whatever else, completing a project together is a cool way to get to know someone. You can choose to glaze a pot at a paint-your-own pottery shop or try a wine and sip location. No matter what you choose, you'll have plenty of opportunity to talk and get to know each other. You can even head to a food place to get a snack before or after.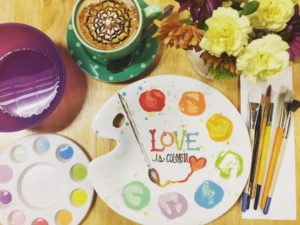 Kayak at Riverfront in Downtown Tampa
Here in Tampa, we may not have the biggest skyline, but the one we do have sure is nice. If you'd like to take your date to a place with photo ops and room to talk aplenty, this is a good way to go. You can rent a kayak and then go down the river through Tampa's downtown. Luckily, you'll be near to all of the different attractions in Tampa, so even if the date is winding down, it doesn't have to be over yet.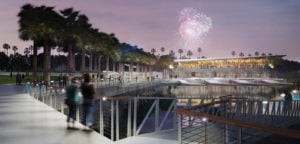 Dinner Date
While the other ideas have been more unique, a classic is a classic for a reason. In Tampa, Clearwater and St Pete, there is absolutely no shortage of nice restaurants to dine at. You could even pair this dinner with another classic, a movie, or take a stroll around the different downtown areas.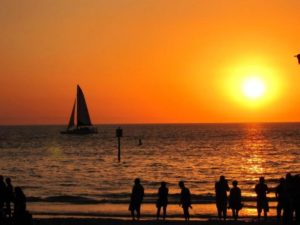 And lastly, if none of these first date ideas are right for you, try this:
Go somewhere meaningful
First dates are all about getting to know each other, right? That means going somewhere that means something to you or to your partner. Whether it's a park, a restaurant, a library, or anything really, it would be great. You'd have a built in conversation starter that would make for interesting conversation. And better yet, if you have time, you can go to places that are special to each of you, respectively.