Everyone knows dogs are man's best friend, right? So, it makes perfect sense to bring your little (or not so little) friend along with you for date night with your favorite person! Of course, having a date night with your dog along for the ride can be difficult if you don't know where to go. But we've got you covered! Here are some ideas for Dog Friendly Dates in Tampa Bay.
Our Favorite Dog Friendly Dates
Living around Tampa, you probably already know abut the Tampa Riverwalk. But, just in case you don't Riverwalk is a path alongside the Tampa waterfront. You can walk, bike, jog, or even skate down the Riverwalk as you enjoy some lovely views of downtown Tampa. And best of all, your dog can trot along beside you! The Rvierwalk area, as well as Curtis Hixon Park located along Riverwalk, are both dog friendly. Here, you'll be able to bring your pup for an afternoon of companionship with your significant other.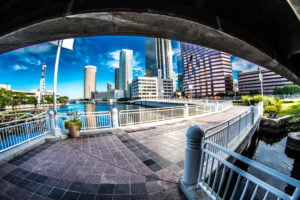 Located across the water from the Straz Center, the Julian B. Lane Riverfront Park is perfect for your next date. This new park is celebrating its grand opening this weekend! It will feature not one, but two dog parks. One will be for larger breeds and the other will be for smaller breeds. You can bring your date to the park for some outdoor relaxation and let your dog play in the dog park.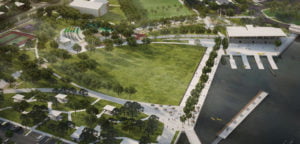 Another great place for outdoor fun with your date and your pup, Vinoy Park is located in St. Petersburg close by to its downtown. Here, you'll find a waterfront location with grass lawns perfect for playing with your dog. You can watch for dolphins in the water, enjoy views with your date, and let your dog have a good time. There are also tress providing shade for when you'd like a little break, maybe even a picnic lunch.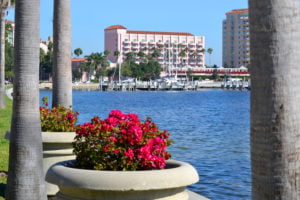 The Friends of Davis Island Dog Parks give you the perfect place to take your pup and your significant other. The two of you can enjoy an afternoon playing with your dog, or dogs, as they frolic in the sand and the waves, or in the grassy lawns. There are two separate dog park fenced in areas, one of which has over 200 feet of waterfront access.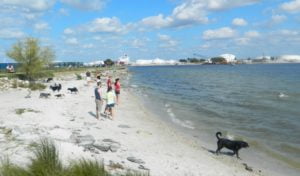 Having a meal or a drink can be difficult if you're trying to find somewhere your dog can come, too. But, don't worry! We already have a few locations that are perfect for your dog date, including World of Beer, the Lodge and more. You can find the full list of Dog Friendly Bars in Tampa here.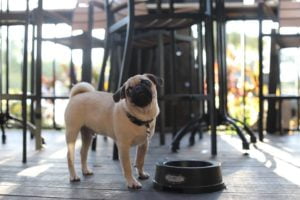 Feature Image Credit: Friends of Davis Islands Dog Parks Facebook