Disney Springs is not just for the kiddos! It can be the perfect spot for a day date with that special someone, especially now that the holidays are over! With countless restaurants, shops, sweet treats, and delightful "cast members", this day date will surely put you in the Disney spirit.
Quick Lunch
Disney Springs is great for the foodie in all of us. Head over after breakfast and leave room for lunch! Whether you want a quick bite or a sit-down meal, the Springs has it all! A few quick bite options are Blaze Fast-Fired Pizza or Chicken Guy! Blaze Pizza is the Chipotle of pizza places. You wait in line, pick your pie, choose your toppings, and voila, its ready in minutes in the brick oven and ready to be enjoyed! Chicken Guy! just open recently and is Guy Fieri's baby, bursting will all natural chicken and sauces, from tenders to skewers, to sandwiches and salads, Guy Fieri's signature flare will not disappoint!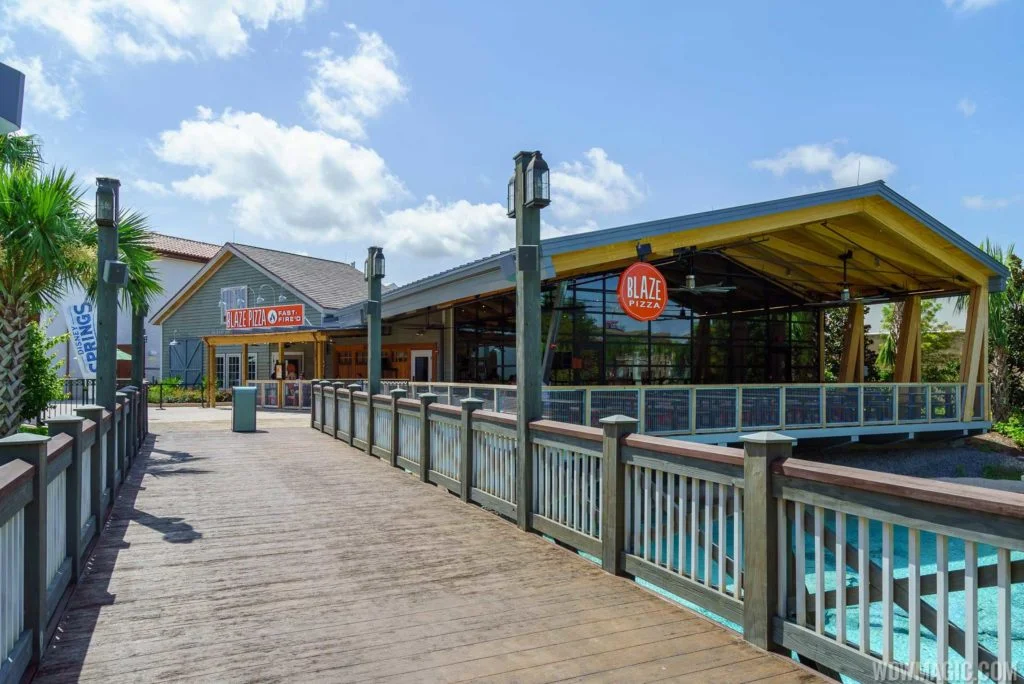 Sit Down Lunch
If you're ready to take a load off, choose one of Disney Springs numerous hot spots for a meal. Enjoy a Disney Springs classic, such as Bongos or House of Blues, or take a bite out of Ireland at Raglan Road Irish Pub and Restaurant. Step through the double doors of Raglan Road and prepare to be transported from Florida to Dublin! Enjoy a truly memorable Irish dining experience with classic pints such as a tall glass of Guinness, classic modern Irish cuisines, such as Fish and Chips, and while you dine, jam out to live music. Here, musical acts perform 7 days a week featuring classic Irish step dancing, musical performers, and more!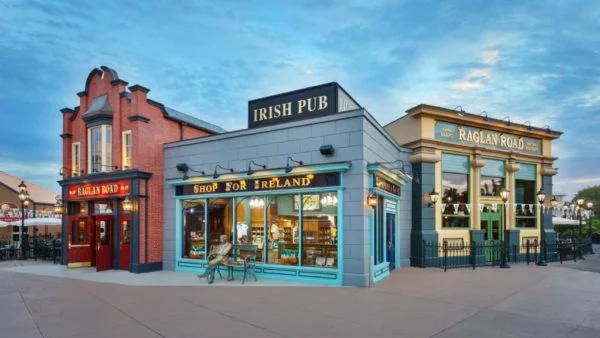 Entertainment/Shopping
If you haven't experienced Disney Springs within the last 5 years, you haven't experienced Disney springs! With brand new shops and entertainment, plus an expansion of the venue, there is something for everyone! Walk off your fish and chips and head to Anthropologie, Basin, World of Disney, The Lego Store, and so much more! Your shopping choices are limitless with both Disney themed and commercialized shopping options.
Disney Springs also has its own Splitsville Luxury Lanes Bowling Alley and a boat service to take you from point A to point B across the springs. Guests can catch a movie at AMC Movies at Disney Springs 24, with a dine-in theatre option or, explore Disney Springs at new heights with their very own Hot Air Balloon taking guests up into the air over the springs daily (weather permitting).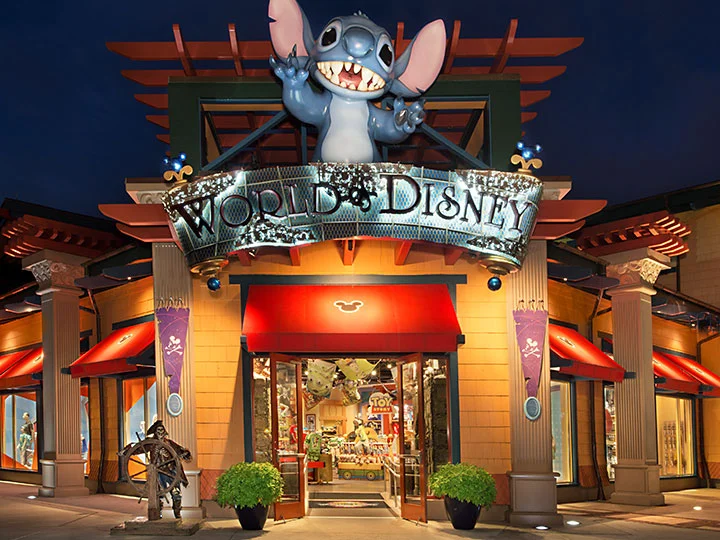 Dinner
You've effectively walked off your Fish and Chips from lunch and are looking for a delicious spot for dinner, look no further! Whether you're low key or dressed to the nines, Disney Springs has the place for you! Check out Paradiso 37 with its North, Central, and South American flare and casual atmosphere. Take a seat indoors or sit outside on the edge of the springs for an awesome meal! If you're craving steak and seafood, check out STK! This spot is considered fine/signature dining so dress to impress and enjoy a chic hideaway with modern steakhouse influences. You can't go wrong with anything on the menu while you enjoy their in-house DJ and beautiful outdoor patio.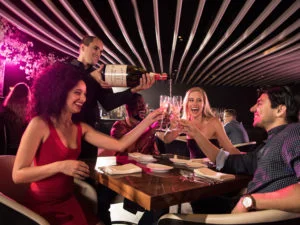 Wind Down
To end your all-day affair, head over to Starbucks for a cup of joe to wake you up for the car ride home, or dance on over to Ghiradelli right across from the stage with live performances every night from 6-10 for a knock-your-socks-off dessert experience. Disney Springs is open until midnight every single day, so kick back, try something new, and relish in the sights and smells that Disney Springs has to offer!
Featured Image Photo Credit: Disney Springs