Head south to St. Armands Circle in Sarasota for a day trip filled with shopping, dining, and beautiful scenery. This popular destination, established in 1926, is located on St. Armands Key in the Sarasota area and has been enchanting guests and locals for years with its incredible charm and timeless feel. Bring the kids for a family day or bring your special someone for the perfect getaway when you need a change of scenery but don't want to deal with airfare or other travel expenses.
While there, take in the scenery of the lush plants, courtyards, and patios with a touch of history through gorgeous, antiquated statues and architectural work. You won't be disappointed when you visit St. Armands, especially if you love delicious food, rich history, and awesome shopping.
Once you arrive at St. Armands Circle, and you find a convenient spot of on-street parking, consider popping into one of their unique shops where you can find daily treasures to your heart's content. Some of the popular shops that you can enjoy during your visit include Apricot Lane Boutique, Breezin' Up, The Flip Flop Shack, Salty Stitch, Butterfly Beach, and so much more! A lot of the shops are unique to St Armands, but many, such as Lily Pulitzer, Southern Tide, and others, and popular commercial shops that bring in hundreds of visitors every single day!
St. Armands Circle is also home to plenty of local gift and boutique shops so that you can shop for all of your loved ones and bring home presents you can only find at the circle. Pick up a unique piece of art at Kathy Groob Art & Photography or score one-of-a-kind vintage jewelry at St. Armands Antiques & Gifts.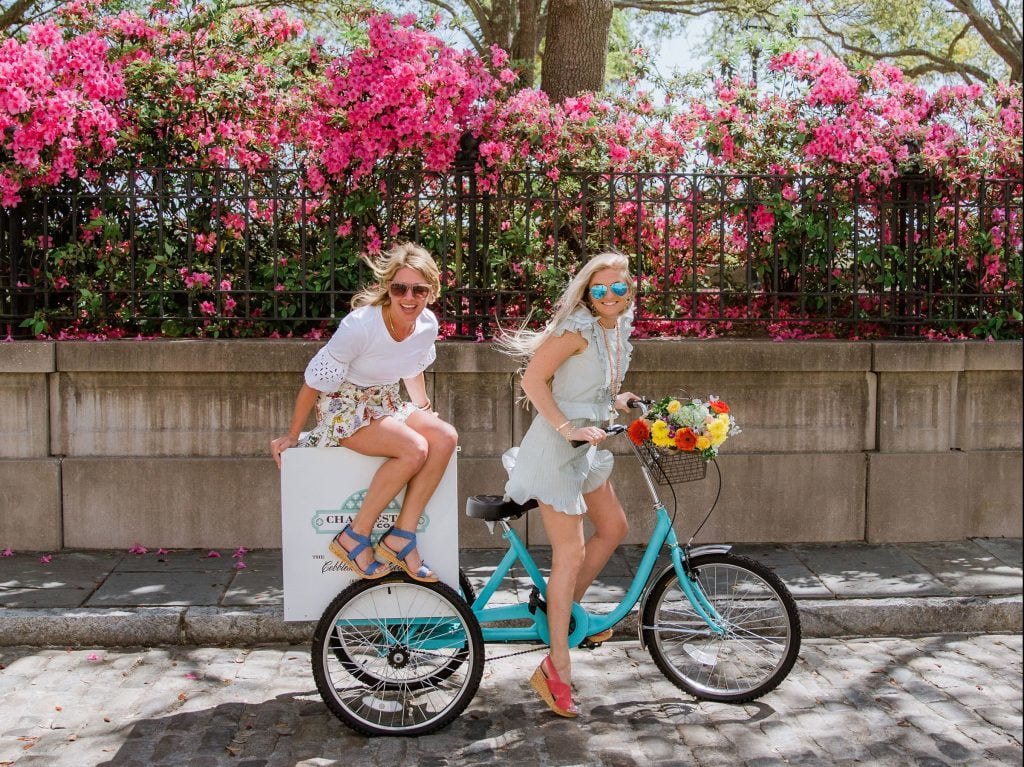 By the time you're finished shopping, be sure to stick around for lunch or dinner for a delicious meal at any of the incredible dining options. At St. Armands Circle, guests can dine at classic restaurants such as the Columbia or Tommy Bahama, where they can find familiar hot spots, delicious warm meals, and impeccable service. Be sure to arrive early and get your name on the list because these spots fill up quickly! Other great, local restaurants include Shore, Cha Cha Coconuts, or Café L'Europe. At these delicious spots, guests can enjoy unique menus with awesome fare ranging in price, cuisine, and atmosphere!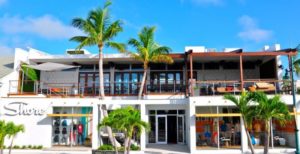 Yes, you're full from a delicious plate of Ropa Vieja from Columbia, but don't throw in the towel yet! St. Armands Circle is home to plenty of delicious dessert options to end the day on a sweet note. Head over to Ben and Jerry's for a scoop of Chunky Monkey ice cream or check out Crisp Waffle Company for freshly made Belgium waffles topped with fresh fruit and ice cream (and even chicken if you're in the mood for something savory!). There are also plenty of other ice cream shops, shaved ice joints, and even specialty pastry shops such as Le Macaron—yum!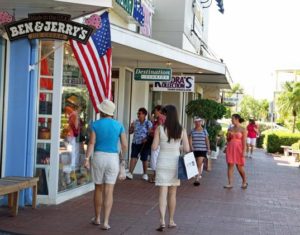 What Else is at St. Armands Circle?
St. Armands Circle is not only a haven for shopaholics and foodies but is also a great spot to hit the spa! In fact, St. Armands Circle is home to 8 different salon and spas ranging from nails and hair all the way to massage therapy. Also at St. Armands are professional businesses such as Coldwell Banker, Sotheby's, Wells Fargo, and more…just in case you spontaneously decide to buy that gorgeous vacation home down the street!
Every so often, you can find events and happenings such as the St. Armands Circle Art Festival (typically held in January). Make sure to check out their calendar before heading down.
If your day date turns into a weekend getaway—no problem! There are plenty of hotel or lodging options surrounding St. Armands Circle. Near the circle, you can find aloft Hotels, Sandcastle Resort, and even a Westin! There are also localized hotels such as The Resort at Longboat Key Club or Art Ovation Hotel. Guests can also opt for an Airbnb type of space to really stretch out and enjoy a bit of beachside living.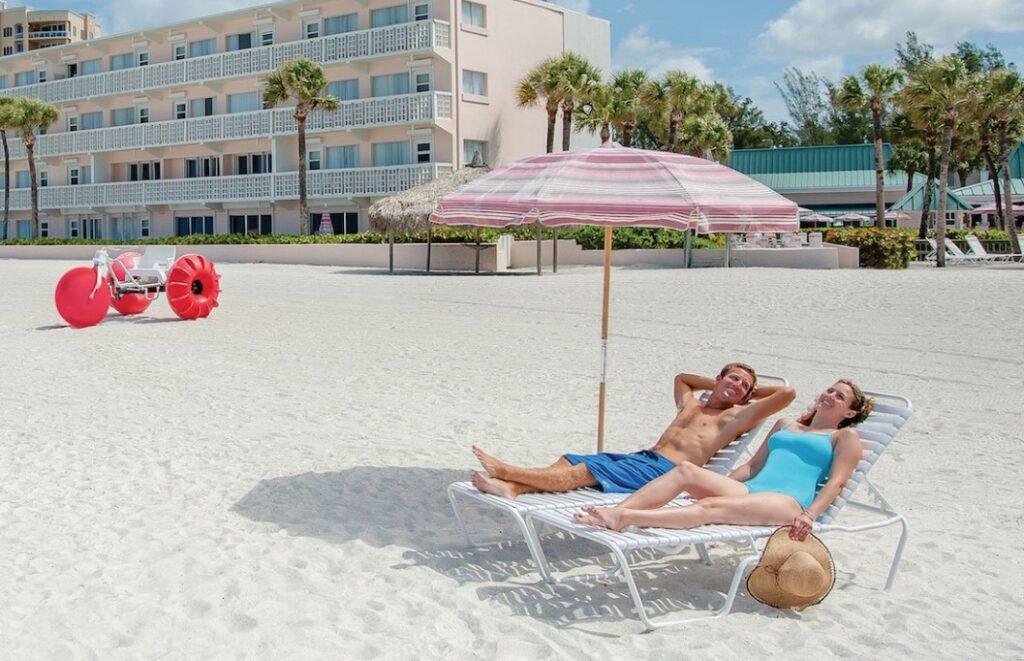 Surrounding Attractions
Since you're already in the Sarasota area, be sure to check out other popular attractions that are a quick drive or on the way down to St. Armands Circle.
400 Benjamin Franklin Dr, Sarasota, FL 34236
If you end up staying overnight, consider checking out Lido Key Beach which is a quick drive or long walk from the circle with a beautiful sandy beach, food options, gift shops, and more. This is a great spot to kick back and relax before or after a day full of shopping and yummy food.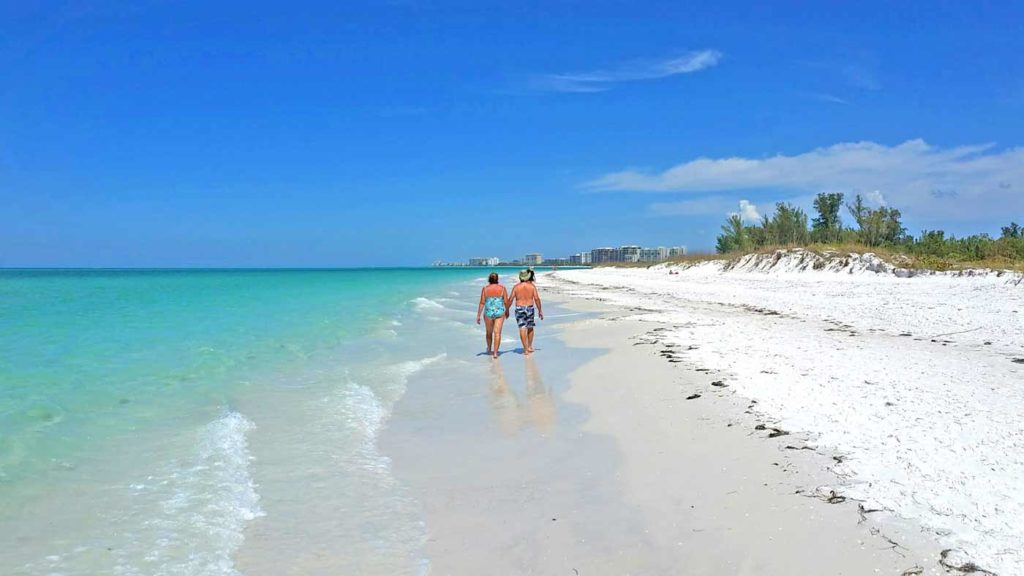 1600 Ken Thompson Pkwy, Sarasota, FL 34236
Mote Marine is a great spot to escape the Florida heat or run from the occasional thunderstorm. There you will find stingray touch tanks, sharks, manatees, and other marine life, mammals, and critters that will excite kiddos and adults alike!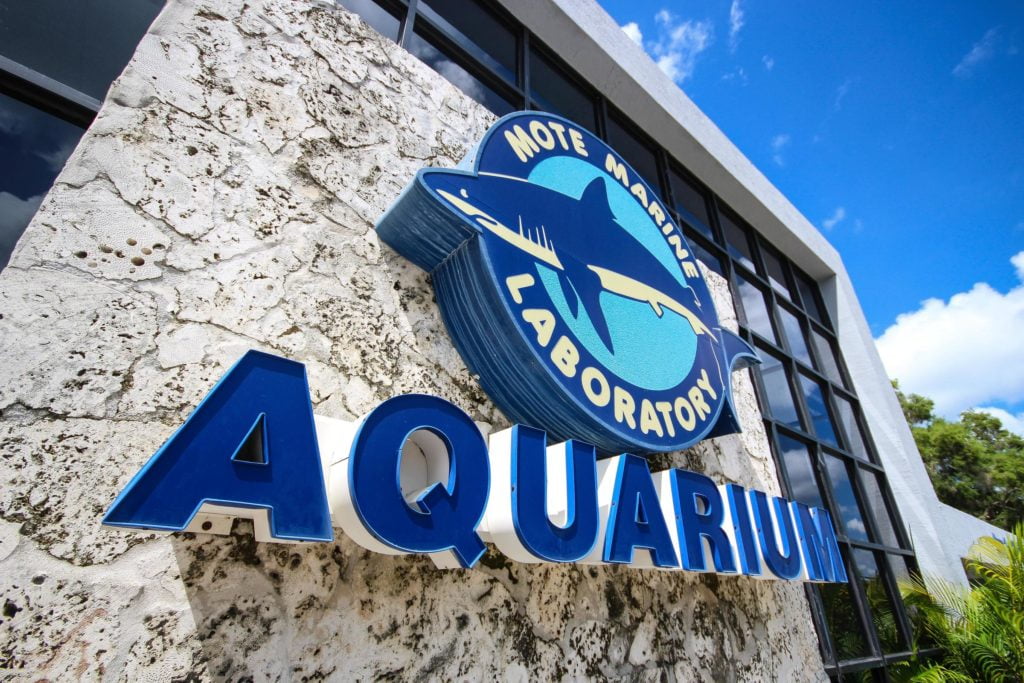 900 S Palm Ave, Sarasota, FL 34236
Hop in the car for 8 short minutes and head over to Marie Selby Botanical Gardens for a gorgeous green oasis full of lush tropical plants, a conservatory, museum, and loads of history.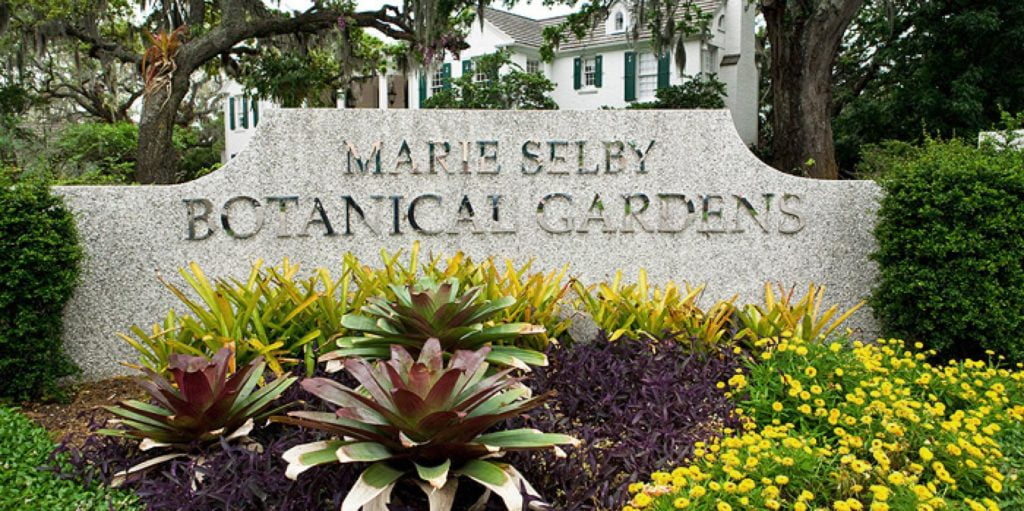 5401 Bay Shore Rd, Sarasota, FL 34243
Perhaps one of the most popular attractions surrounding St. Armands Circle, the Ringling Museum is a 15-minute drive from the shops and is an incredible site to enjoy gorgeous architecture and historical antiquities from the days of the circus. This beautiful museum has been around since 1927 to remember the legacy of Mable and John Ringling and their incredible history and the history of the famous Ringling family. Be sure to also visit the Ca' d'Zan while you're there to take an inside peek at the former home of the Ringling's from 1924.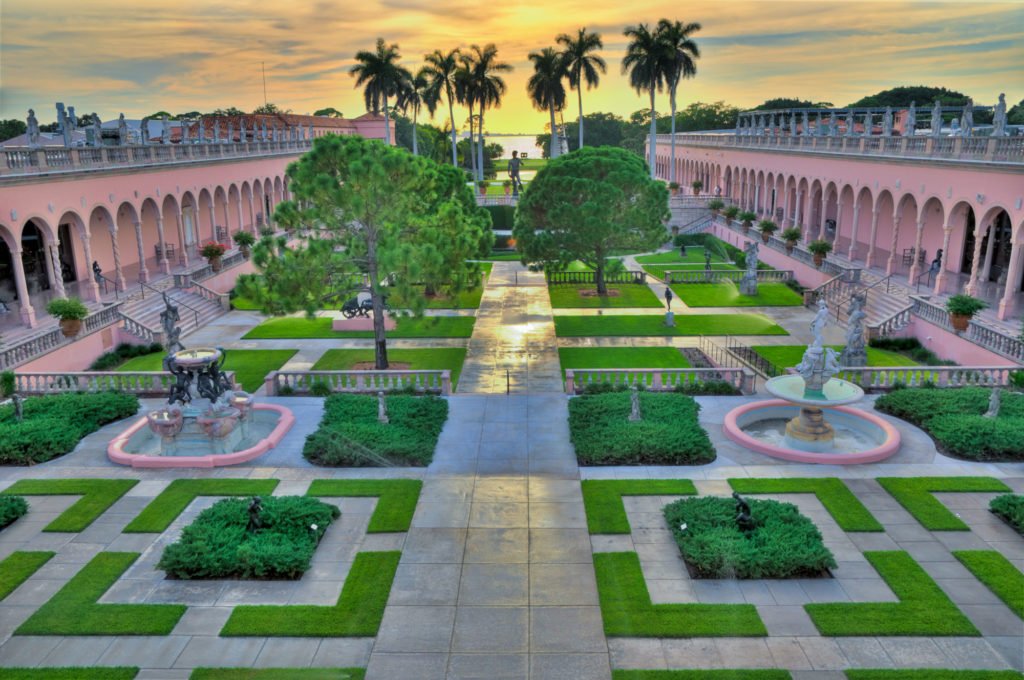 777 N. Tamiami Trail, Sarasota, FL 34236
This is Sarasota's premier cultural attraction, easily identified by their iconic purple color scheme and architectural detail. Check out everything from operas, to concerts, to Broadway shows.
Whether you're dying to shop and eat, or you're feeling adventurous and want to enjoy a museum or aquarium, St. Armands Circle and its surrounding attractions are the perfect spot(s) to enjoy an incredibly full day or a weekend. You won't be disappointed!
Featured St. Armands Circle Image Credit: Longboat Key Chamber of Commerce