If Sex in the City taught us one thing, it's that there's nothing more fun than a girls night out, cocktails in hand. Take a note from Carrie Bradshaw's book and plan a night out downtown with girlfriends! The destinations listed here are upscale spots known for their cool atmosphere and craft cocktails. Call the squad, doll up, and get ready for a classy night with drinks to match.
Speakeasies are known for their uniquely cool and sexy atmosphere. Start your night out at one of Tampa's only speakeasies! The emphasis now and then has always been on the quality cocktails. Ciro's is no exception, with drinks like the Gin Daisy, French 75, and M.F.S. Just like speakeasies from the prohibition era, a password is required so remember to call ahead and ask. Don't forget to go over the house rules! Catch happy hour from 5-7 p.m. Monday through Friday or late night from 12-1 a.m. on Friday and Saturday.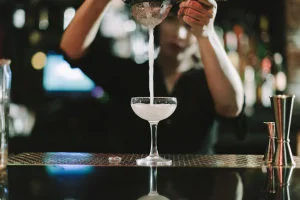 Take a short Uber drive over to CW's Gin Joint for a casual but elegant atmosphere. A doorman greets you as you enter Gin Joint and eclectic décor accentuates the vast array of liquor to choose from. Almost as fun as tasting your cocktail is watching it being made by the Gin Joint's mixologists. With liquors both rare and familiar, it's hard to choose just one drink. I recommend the Clover Club or the Ancient Mariner.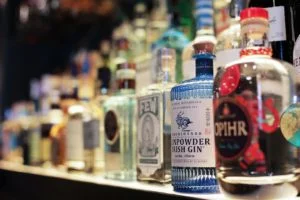 Just around the corner is another gem that boasts a funky vibe with unique cocktails. The bar supports local artists so guests can expect music from local musicians as well as a range of art from Tampa locals. Fly bar includes a fully stocked rooftop bar so you can sip your cocktail while enjoying sunset views over Tampa's historic district. Make sure to try one of the house made flavored vodkas!