Tampa Bay is home to a perfect location for a date spent enjoying the performing arts. At the Straz Center for Performing Arts, you can get a show experience you'll remember. And this month, you have the chance to see a Broadway hit! Plan your date to see CHICAGO at the Straz for a great night.
For over 30 years, the Straz Center has been an integral part of Tampa Bay's downtown. If you're walking along the waterfront Tampa Riverwalk, you'll see the Straz just a few minutes before you reach Curtis Hixon Park. The location is perfect for a show night because you and your date can easily spend some time in downtown Tampa dining at one of the many great restaurants around or relaxing with a walk around Riverwalk or Julian B. Lane Riverfront Park. And you don't have to worry about missing your show because it's just a few minutes away! You can even get your meal within the Straz Center at Maestro's Restaurant, Café or On the River. Whichever you choose will give you a good meal to satisfy you before the show.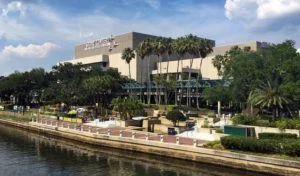 From September 18th to September 23rd, you'll have your chance to see CHICAGO at the Straz. This particular musical is the number 1 longest-running American musical in Broadway history. It tells a story of fame and fortune with music and songs that will leave both you and your date awed. This isn't a show you want to miss, so make sure to buy your tickets! There are 8 different shows to choose from with tickets starting at $31 each. You can get your tickets here on the left hand side of the page. Get them before it's too late!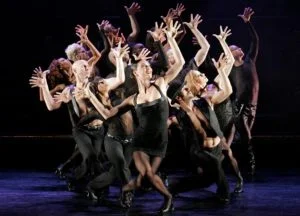 Feature Image Credit: strazcenter.org