If your dream date is to go on an African Safari, then you have to go on a wild date at Busch Gardens Serengeti Safari. It's the perfect outing for the animal-loving couple without booking the thousand dollar plane ticket to Africa!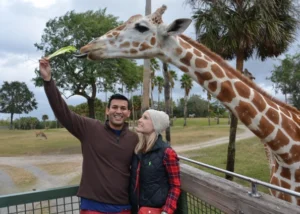 Busch Gardens Serengeti Safari
You and your honey will board an open-air touring vehicle together for an adventure of a lifetime! As you set off onto the 65-acre Serengeti Plain, you'll be immersed into African wildlife habitats. Keep your eye out for rhinos, zebras, antelope, and giraffes. Don't forget to have your camera or phone ready because you never know what will walk right up to you. The vehicle will stop periodically to allow the tour guide to share interesting facts about the wildlife. There's plenty of time to ask questions, too.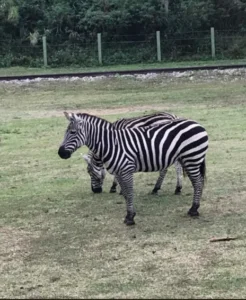 An Unforgettable Picture
The highlight of the 30-minute trip is getting to hand-feed lettuce to a giraffe. The tallest living terrestrial animals will walk right up to the vehicle. You'll get two chances to feed them- once on your own and again with your date. A safari photographer is on board to take an Instagram-worthy action shot of this experience. It's a photo you'll treasure forever.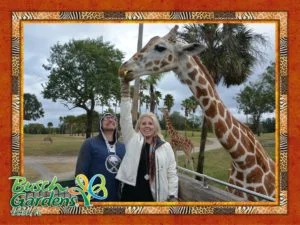 Pricing and Details
Prices for the Busch Gardens Serengeti Safari start at $29.00/each in addition to a park ticket. Make a reservation online to schedule a tour time. Be sure to get to the Serengeti Outpost in Nairobi at least 15 minutes before your tour time. The safari is popular, so most likely you'll be with a group of about 15 people.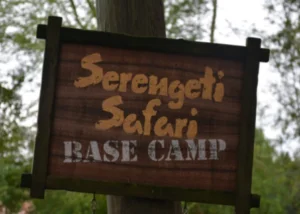 If you're craving more couple time, consider the Serengeti Night Safari for the ultimate date night experience! Along with the tour, you'll get to sit around a campfire with your loved one while listening to African folk tales. Tickets are $74.99/each. For more wildlife-inspired dates at Busch Gardens Tampa Bay, check out Elephant Insider, Penguin Insider Tour, and Tiger Insider Tour.