Are you a boba tea fan? Have you had it before? These 6 spots for boba tea in Tampa make for some great chill date ideas.
What is boba?
Tapioca pearls, the balls at the bottom of your tea, are made of cassava starch and are sold in a dry, grayish form. They have to be boiled for 30 minutes and sit for 30 more. If not cooked under those standards, they become too squishy or too hard, making it an unsatisfactory experience to eat them. 
This is why places that sell Bubble Tea must be praised for their ability to cook them perfectly. Here are some of the best Boba Tea Houses in the Tampa Bay Area. 
6 Spots for Boba Tea in Tampa Bay
Ding Tea
TeaStori Tampa
35 Below
Kaleisia Tea Lounge
Chewy Boba Company
Kung Fu Tea
Location: Waters Avenue Tampa
At Ding Tea, there is something for everyone! Their refreshing teas come in a variety of flavors, from classic Peach tea to Kumquat Ice Green tea. They also have more than 20 different milk tea flavors, lattes, coffee, smoothies, and hot tea. More importantly, you can choose different toppings to add to any of your drinks just for a couple of cents! Pick between the popular black boba or give it a fun twist and order golden boba. They also offer different jellies, which are popping balls and go perfectly with fruity drinks.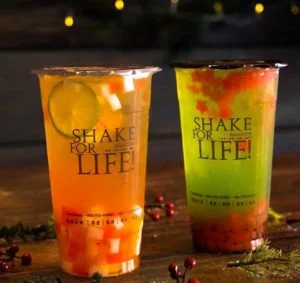 Location: Tampa / Busch Gardens area
Some of the most colorful teas around are found right here. Enjoy the purple hue of taro or the sunshiny yellow of mango. And if you can't decide you can order a side by side with two flavors served in cute side-by-side cups.
And on those hot Tampa days you can also cool off with some mochi.
Location: Downtown
Are you craving some handcrafted rolled ice cream? 35 Below is the perfect place for you! A wide variety of ice cream flavors as well as delicious boba teas await. They also offer a rewards system that you can build up over time. This very cozy environment, perfect for dates and hangouts. They are also one of the very few places closer to Downtown that offer boba teas. 
Location: Fletcher Avenue, Tampa
Even though Kaleisia has a more narrow list of flavors, all of their tea is made with love and passion. This is the perfect place to go to if you are looking for a fuller meal!
They offer many entrees, such as noodles, rice bowls, paninis and much more! Pick traditional boba, popping boba or jelly and enjoy your afternoon. You can also purchase teaware and loose tea from them, which can be bought in-store or online.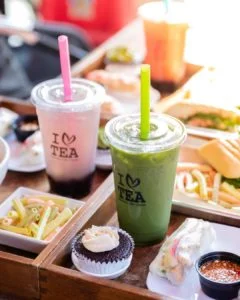 Location: Near USF
Chewy Boba has many locations in the U.S., but their Tampa one is very popular among college students! Just sit down and grab one of their board games while you wait for your boba to arrive.
In addition, they also have arcade games in the back, so this is also a great place to hang out after a long day of work. If you want something to go with your boba you can get some of their mochi or macarons. Smoothies and slushies are available for those who don't want to venture into the amazing world of boba. 
Locations: Wesley Chapel
At Kung Fu Tea, you will find a BIG variety of drinks. They offer different milk tea, punch, yogurt, slush, and much more! Bento boxes allow you to combine different foods to go with your drink! 
Note – Boba Tea is not offered here, but the loose leaf tea, afternoon tea, and champagne bar are not to be missed.
If you like tea and coffee, you're sure to have heard about Oxford Exchange. This bookstore, restaurant and coffee shop is known for its atmosphere and its great taste. At Oxford, you can enjoy over 30 different teas, from black to matè to herbal and more. There is even a special afternoon tea time from Fridays to Sundays at 3pm-5pm that would make for a great date.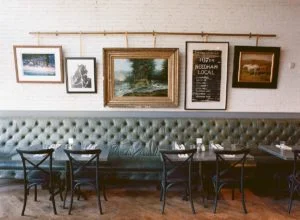 If coffee is more your style, check out our Ultimate Guide to Coffee Shops in Tampa Bay, and for a closer look in St. Petersburg, here are our spots for a St. Pete Coffee Break.
Feature boba tea image: Kaleisia's Tea Lounge Facebook Page