Thanksgiving in Clearwater 2023
The tastiest day of the year means more than feasting. There are so many things to do for Thanksgiving in Clearwater. From relaxing events and activities that let you slow down, to fun Turkey trot races that keep you active. Plus, with gorgeous beaches and fun places in our backyard, there are so many fun Thanksgiving events in Clearwater.
This complete guide has everything you need to have the perfect Clearwater Thanksgiving holiday.
Raise a glass and raise those forks. It's time to eat! Whether you want to head to one of the restaurants open on Thanksgiving day for a memorable meal, or you would prefer to stay at home, you've got options. Below you'll find Thanksgiving restaurants, and immediately after that are some great ways to enjoy Thanksgiving at home.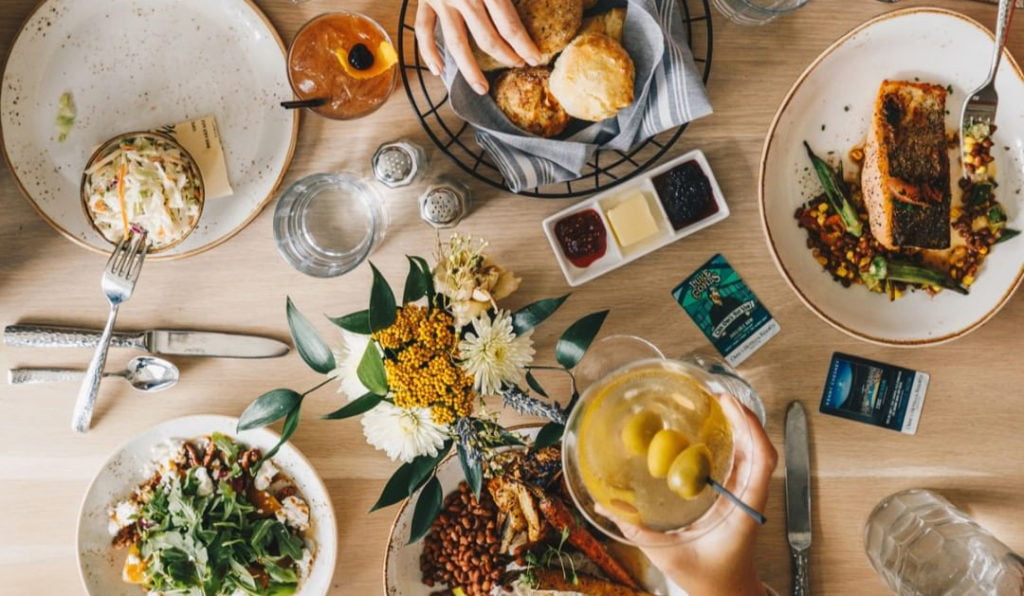 This Thanksgiving, Wyndham Grand Clearwater Beach and four-diamond restaurant, Ocean Hai, invite you to savor gratitude, good food, and great company. Their remarkable Thanksgiving feast comes complete with stunning Gulf views and an exquisite buffet spread. From a mouthwatering carving station to beloved classics and delectable desserts, this experience is not to be missed.
Reservations are required. Prices are $75 for adults and $35 for children aged 12 and under.
View the full menu and reserve your table here.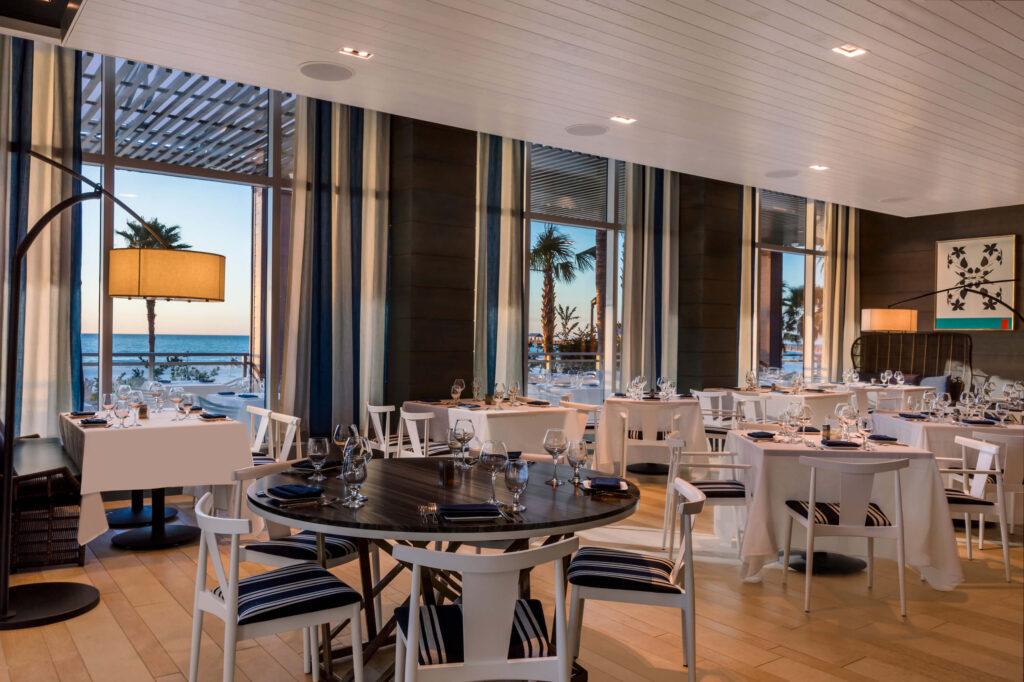 Sit back, relax, and let Hyatt do the cooking. The resort will provide a special holiday buffet at its SHOR American Seafood Grill between 2pm-8pm. The menu will feature a carving station with several main dishes including herb and grain mustard-rubbed prime rib and a marinated statler turkey and confit dark meat served with giblet gravy and cranberry sauce. It will also provide fresh seafood, handcrafted cheeses and cured meats, as well as savory soups and gourmet salad options. Guests can enjoy a variety of traditional holiday side dishes including green bean casserole, white cheddar macaroni and cheese baked in a cornbread crust, garlic Yukon whipped potatoes, baked sweet potato casserole and a variety of house-made desserts.
Cost: $75 for adults and $35 for children. Reservations are required and can be made by visiting https://www.exploretock.com/shoramericanseafoodgrill.
For guests staying over night on Thanksgiving, the resort will provide an in-room feast prepared by the resort's talented culinary team. Guests can relax and enjoy a private dining experience delivered directly to their door complete with a set-up of a decorative centerpiece and china dinnerware. The menu will feature a charcuterie board with local artisan meats and cheeses, as well as a chilled shrimp display and composed salads. The entrées will include an herb and grain mustard-rubbed prime rib and marinated statler turkey and confit dark meet served with giblet gravy and cranberry sauce. The meal will be complemented by several traditional side dishes ranging from a sage sausage dressing to a green bean casserole and a variety of house-made desserts.
Welcoming the fall season, JW Marriott Clearwater Beach Resort & Spa is hosting a special Thanksgiving dinner at its signature Latitude 28 restaurant, and serving up four new festive fall cocktails at both Latitude 28° and its rooftop restaurant, The Deep End.
The Thanksgiving dinner menu at Latitude 28 is a three-course Prix Fixe offering that includes traditional options such as Turkey Breast with all the fixings, or specialties like Poached Lobster Pappardelle to satisfy more coastal cravings.The three-course menu includes the choice of one appetizer, one entrée, and one dessert.
Additionally, both Latitude 28 and The Deep End are pouring on the autumn vibes with three new Fall Cocktails: Fall Forward (Knob Creek Bourbon with fresh mint, lemon and peach puree and topped with maple peach foam); Banana Bread Black Walnut Old Fashioned; and Pumpkin Spice Rum Chata Martini.
Dinner at Home
Want to do something active for Thanksgiving? You've got plenty of options if you want to keep yourself moving. Check out these Turkey Trot races. Or, if you want to move at a leisurely pace, a few corn mazes are still up and running even past October.
Of course, many of us prefer to just take it easy so our complete guide to things to do Thanksgiving weekend includes lots of relaxing options.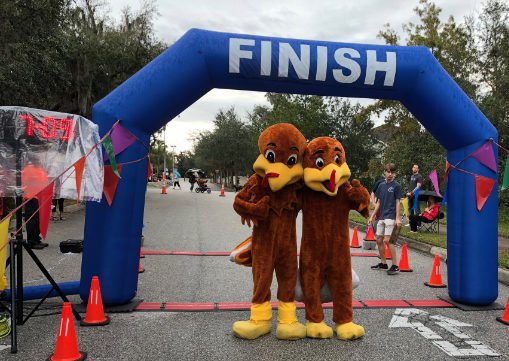 Holiday Lights and Events
Get into the holiday spirit right away. The holiday season officially starts on Thanksgiving, but we all know we kick things off a little early around here too. Clearwater is full of dazzling Christmas lights and holiday light displays.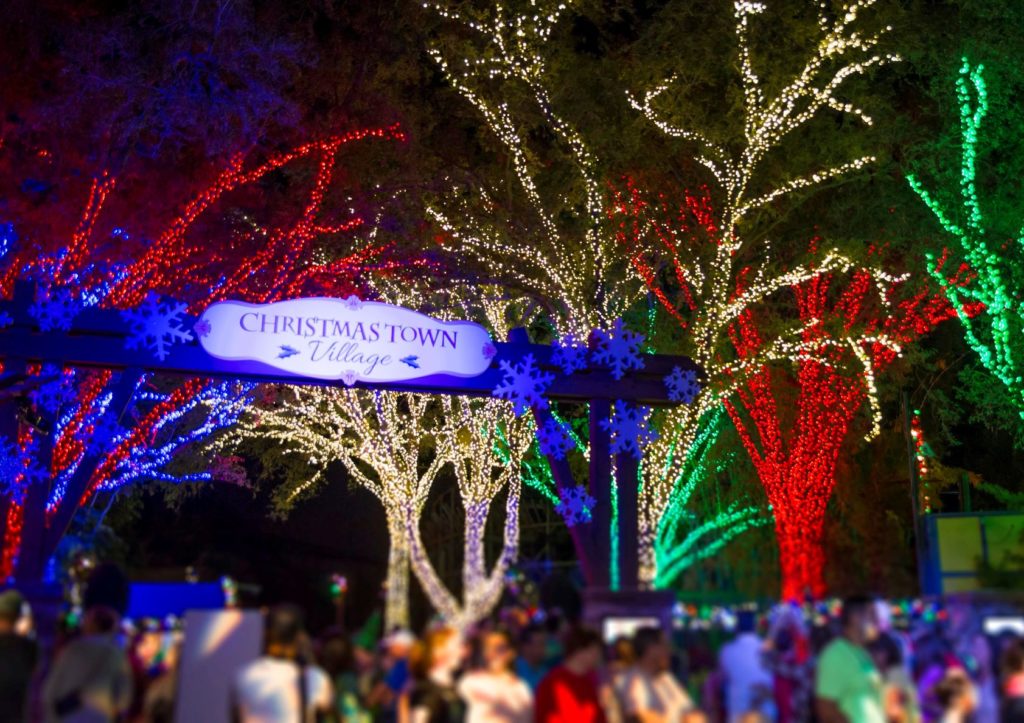 If you're planning to visit Mickey Mouse and friends or have out-of-town guests, you need to plan ahead. It's going to be very busy so be sure to read our guide to Thanksgiving dinner at Disney World – reservations are going fast!
If you're avoiding the busy theme parks, then you may find yourself going to Disney Springs. Whether you head over for dinner or to see the dazzling Tree Stroll, check out our guide to Thanksgiving at Disney Springs.
---
We hope you enjoy the season of thankfulness together.
And if you're ready to plan the holidays, check out our guide to the Holiday Season in Tampa Bay.