When date night is coming up and you need a place to go for a nice meal, you can never go wrong with Italian food! And here in Tampa bay, we're teeming with restaurants full of food that's as authentic as can get. If you're looking for a Tampa Italian meal, check out these awesome restaurants featuring the best of the bay's Italian scene.
Tampa Italian Restaurants
Classy and delicious, Bella's Italian Cafe is a great choice for date night. The restaurant itself has a nice atmosphere that you'll love as you enjoy your authentic, delicious food. The menu is extensive with various options for meals, drinks, and desserts. And this restaurant is even open late! You can stop in for a meal as late as 2am on Friday and Saturday or until midnight from Sunday to Thursday. No matter what time it is, Bella's Italian Cafe will not disappoint.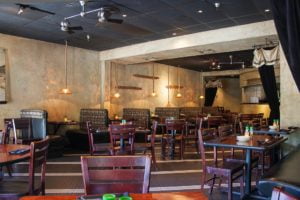 Located in Ybor City, Bernini Restaurant is known for their wonderful and authentic Italian cuisine. The menu includes Italian favorites from pastas to pizzas and much more, as well as a wine list with almost 50 wines to choose from. And,you can't forget to try one of the desserts offered at Bernini. Whether you go for gelato, tiramisu, cake, or any of the other desserts available, you'll find its a great taste you'll love.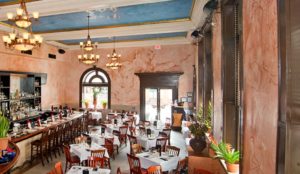 If you take your date over to Donatello Italian Restaurant, you'll be sure to have a night and a meal you won't soon forget. With a rose colored atmosphere that'll give your night that extra bit of romance, it's perfect. And if the amazing food and atmosphere aren't enough to convince you, how about live jazz music and a piano bar? And, of course, a meal at Donatello's isn't complete without the roses you'll receive at the end of the experience.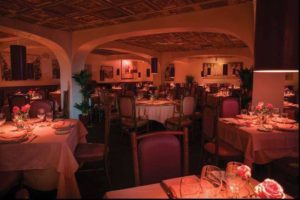 For over 20 years, La Terrazza Ristorante has been serving Ybor City and the rest of Tampa Bay with delicious Italian meals to remember. Whether you're looking for lunch or dinner, La Terrazza is always a good choice. The wine menu is also extensive, offering you many great wines to pair with your meal. And this restaurant hasn't been around so long for nothing! It's a local favorite that has to be on your Tampa Italian bucket list, for sure.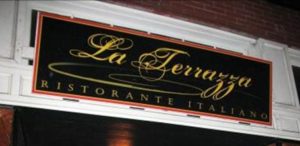 If what you want is a more casual meal that will still give you the authentic Italian taste you're looking for, Osteria Natalina could be perfect for you. This more casual restaurant encourages long conversations and quality time together, as is the custom in Italy. The menu includes many dishes and desserts that'll have you wanting more as soon as you're done. This eatery is great for a relaxing night out that will still keep you more than satisfied with your dining experience!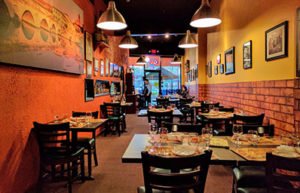 For more Tampa Bay places to try on your next night out, check out Date Night Diners or Dining in Gulfport!